Entertainment
Will Forte Moved On From One Girlfriend To The Other; In Thoughts Of Getting Married And Having A Wife?
Who wouldn't love to have a long lasting relationship with their partner? But with time, certain circumstances may arise causing your relationship with your perfect partner to end. Well, in a group of people who have just broken up, some number of them can't get off their past and wait for another perfect person to arrive while some of them move on pretty fast.
The handsome hunk Will Forte is one of those celebrities who is popular for moving on from one girlfriend to another though there aren't many confirmed affairs. But has he found a perfect partner for him with whom he has plans of getting married or is he still searching a soul mate? Let's find it out.
Will Forte's Affairs and Bond:
"The Last Man On Earth" star Will Forte is linked with several women from the industry. However, only a few rumors about his affair have been confirmed. In July 2016, the news about his relationship with the Blindspot star Jaimie Alexander was all over the tabloids. An insider confirmed the news of their romance to US Weekly saying that they are dating secretly. The insider reported,
"They like each other, but they are not serious. They're just having fun."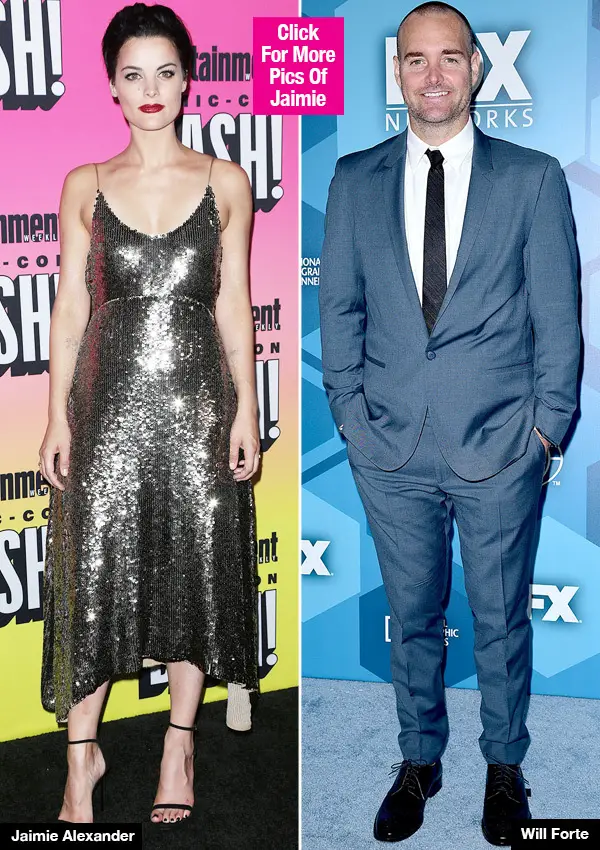 Caption: Will Forte was said to be dating Jaimie Alexander in July 2016.
Photo Credit: Hollywoodlife.com
However, the pair has neither confirmed their relationship nor has appeared together in public. It seems that it was just another rumor about Forte's affair.
To fend off the gay rumors that arose before, let us reveal that Forte was previously in a relationship with the gorgeous January Jones in April 2015. Us Weekly exclusively revealed that the pair was dating secretly. The duo even made several public appearances together, but the relationship of Forte and January didn't last long. They dated for around five months and separated in September 2015. January Jones is currently single.
Caption: Will Forte was in a relationship with actress January Jones for five months (April 2015 to September 2015)
Photo credit: People
Though Will has been linked with several gorgeous ladies from the entertainment word, he has always maintained his love life low-key. The actor, who never commented on any of the rumors about his affair hasn't opened up about his plans of getting married. It is probable he is busy inclining his career to success as he has no time to talk about his personal life, marriage, and wife.
The forty-six-years-old actor Will Forte has been active in the industry since 1997. By this period, he has already marked his place as a prominent actor by appearing in a significant number of TV series and films. Will, who recently appeared on The Last Man on Earth (2015-present), Keanu (2016), Maya & Marty (2016), Michael Bolton's Big, Sexy Valentine's Day Special (2017), and A Futile and Stupid Gesture (2017). Will enjoy an incredible salary from his profession, which is evident in his net worth, which is considered to be $8 million.