Entertainment
Did Holland Roden Split With Her Actor Boyfriend Max Carver? Started Dating With Someone New?
Sometimes it's difficult to find love and be convinced enough that the person is the one made for you until you stumble upon the person; link up, romance and break up are the events likely to happen in life before becoming committed.
Going through a similar phase in life is American actress Holland Roden who had a split from her boyfriend actor Max Craver but did she find someone new to romance with let's read to know more.
Holland and Max Craver were once a couple!
Holland and Max Carver were co-stars in the Television series "Teen Wolf, started" and this association soon began to flourish, and they started dating each other in 2014. The duo then began sharing pictures via Instagram leaving many of their fans wondering about their relationship off the camera.
Also, Holland posted a video of Max Carver and his twin brother Charlie Carver where they addressed the fans regarding the upcoming big news.
However, they kept their relationship super low-key, and neither of them admitted dating each other. Their relationship suffered a split in 2016.
Holland Roden dating and split history:
According to the reports, Holland Roden supposedly dated Colton Haynes while they were co-stars in the Television series "Teen Wolf" in 2011. But instead of confirming the affair they joked about their hot romance, and the series fandom linked them until Colton took hiatus from the show.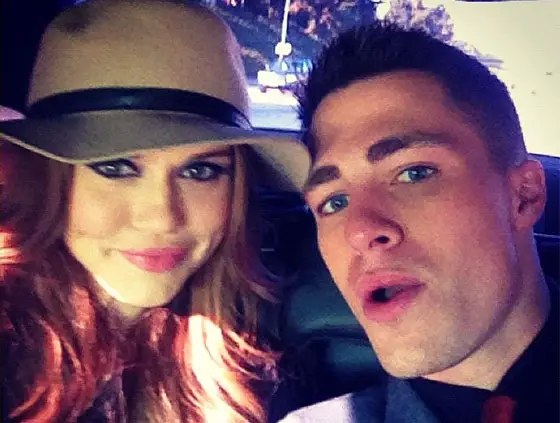 Caption: A selfie of Holland and Colton together in a car.
Photo Credit: teen.com
In 2012, for a brief moment, Holland was linked with an American actor Topher Grace, who was 10 years senior to her. Topher was suspiciously hanging out with the cast of Teen Wolf, and the fans felt they were too comfortable with each other.
After dating Teen Wolf Co-stars, Holland Roden dated another actor Ian Bohen in 2013, however, this could not sustain for a long time either.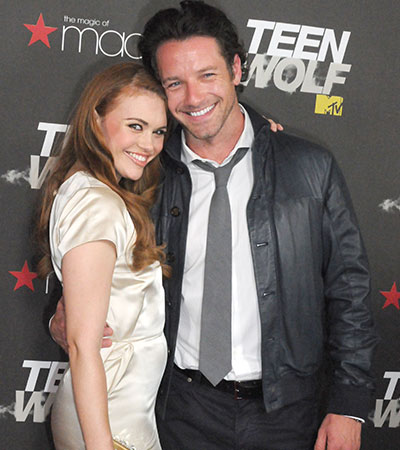 Caption: Holland Roden and Ian Bohen posing for a picture at an event of Teen Wolf.
Photo Credit: teen.com
Following her relationship with Ian, Holland was rumored to be in a relationship with "Teen Wolf" Co-actor Tyler Posey, but that affair remained unacknowledged as well.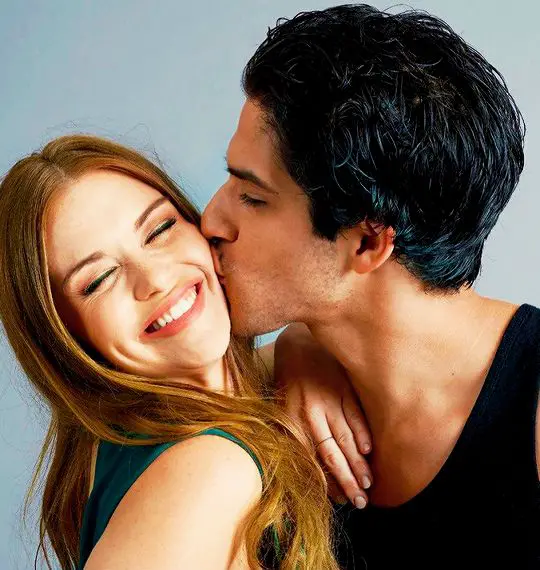 Caption: Holland Roden smiling broadly when kissed by Tyler Posey.
Photo Credit: pinterest.com
The slim beauty, Holland, whose weight is 117 pounds, is single but concerning the past rumored romances the possibility to her romancing with a boyfriend remains alive. It is possible she tends to stay silent about her affairs for the time being, or maybe she is just focused in heightening her career.