Entertainment
Is James D'Arcy A Married Man? Reveals Keeping Relationship And Girlfriend A Secret In An Interview
Different people have different perceptions. Not every celebrity likes flaunting their personal life to the media. While many media personalities have been using their personal life as a publicity stunt to incline their career, there are some who have been maintaining privacy on it.
James D'Arcy is one of those television personalities who has always maintained silence when it comes to revealing the information regarding his dating life and affairs. However, we have gathered some information regarding his love life including his best kiss. Let us have a look at it along with more info about this hunk.
James D'Arcy's Low-key Relationship:
Agent Carter star James has always kept his personal life behind the curtains. Similarly, he is miles away when it comes to disclosing his affair. However, in an interview with Dailymail in December 2012, James D'Arcy was asked some questions about his life off-screen. When James was asked about his secrets, he replied-
"Oh yes. But if I told you, they wouldn't be secrets. Same applies to my love life."
Though James already revealed that his love life is a secret, he was asked about his best kiss till the day. Without any delay, James answered the question saying-
"Let's just say the first one, because it opened up a new world. Her name was Louise Jerome, we were both 12 years old. I'm rather mortified that my mum is going to read this."
Prior James revealed that he prefers enjoying a secret love life. However, he was known for his five years long relationship with actress Lucy Punch. James and his ex-girlfriend Lucy dated from the year 2002 to 2007. The pair met while filming Come Together (2002) and developed an attraction during their time on the sets.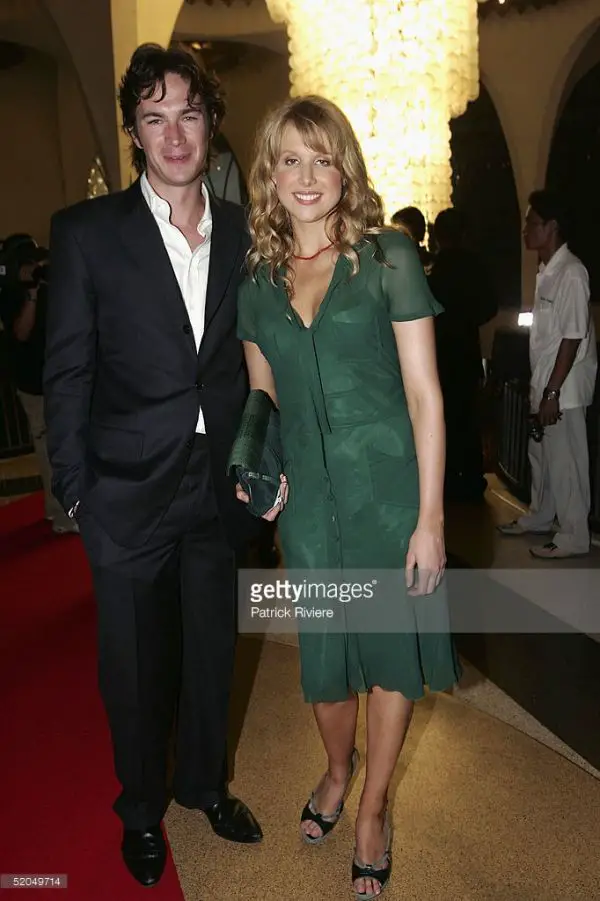 Caption: James D'Arcy and his ex-girlfriend Lucy Punch at the special screening of Phantom of the Opera in 2005 in Bangkok, Thailand.
Photo Credit: Getty Images
Since James has been maintaining privacy on his love life, the rumors about him being a gay have hit the media. Nevertheless, the story will fade away as soon as he reveals his affair with a female partner.
But do you think that Forty-one years old James has any plans for getting married and living blissfully with his wife?
Let us know by sharing it in the comment section below!
Born on 24 August 1975, James D'Arcy began his acting career at the age of twenty-one with small roles on the television series "Dalziel and Pascoe" and "Silent Witness."
By this time, James has a large number of acting credits to his name. Some of the recent acting credits of James are Survivor (2015), Agent Carter (2015-2016), Guernica (2016), and Dunkirk (2017).