Entertainment
Actress Andrea Lowe's Love Life With Boyfriend and Their Baby Boy, Married Life and Husband?
Every media personality has a busy life; As one of the reel life and the other one is their real life. Either it's real or reel, we can only see the aspects that they want us to see i.e. we can only read the chapters that they allow us to read.
Well, there are many television personalities who have kept their personal life away from their profession. Likewise, there are some celebrities who rarely provided any information about their family and love life.
In this regard, we are going to provide you some information about English actress Andrea Lowe, her love life and her baby with her boyfriend.
Who is her Boyfriend? Or Husband?
Gifted with mesmerizing beauty, Andrea is in a relationship with her long-time beau Terry Betts. Terry is said to be her fiancé. They together have a baby boy born in May 2012. Nevertheless, his name is still away from media limelight. Father of Andrea's baby, Terry is a fashion buyer. They currently live in London's East End. Terry has shared some of their pictures on his Instagram account.
Caption: Andrea with her long-time beau Terry Betts
DCI Banks star Andrea Lowe hasn't revealed more information about her personal life. She hasn't revealed the relationship that she is sharing with her partner and four-year-old son. It seems that Andrea and Terry are sharing a husband-wife relationship and co-parenting their child. However, no information about their marriage has been revealed yet. See how Terry likes to spend his time with his son.
Caption: Terry with his son
Actress Andrea expected her first baby in 2012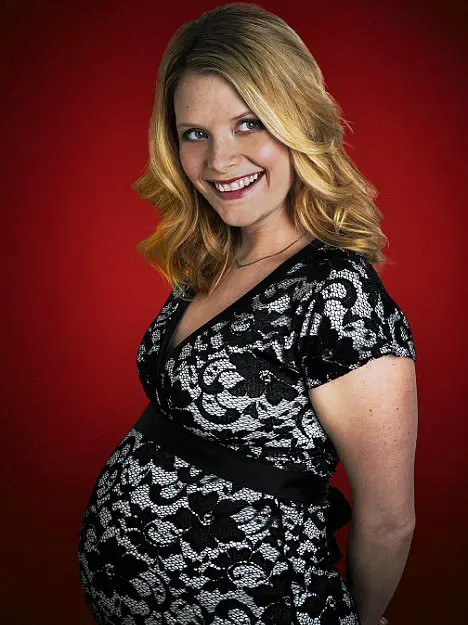 Caption: Andrea Lowe when she was pregnant with her first baby.
Source: dailymail.co.uk
Andrea gave birth to her first baby in May 2012. She announced the news about her pregnancy at the launch of Love Life, a new ITV1 show. She revealed that she was expecting a baby in May with her partner Terry Betts. In an interview with Mirror in Feb 2013, she said-
"I feel blessed to be pregnant. I've had loads of children in my on-screen life. Even when I was playing teenagers I'd have kids or babies and I've given birth on screen twice."
It seems like a short time but the boy has already grown into a playful kid. Have a look at his recent photo posted by Terry on his Instagram account.
Caption: Tarry and his playful son
Andrea Lowe's Short Bio:
English actress Andrea Lowe was born in Arnold, Nottinghamshire on 1 May 1975. From Sheffield's Crucible Theatre, she began her theater career with the play The Birthday Party by Harold Pinter. In the musical comedy-drama "The Token King", she had her first film role in the year 1993.
She has appeared in DCI Banks: Aftermath (2010), and The Unloved (2009) and DCI Banks (since 2010). Currently, she appears in Alan Ayckbourn's play "How The Other Half Loves with Jason Merrells and Jenny Seagrove at the Duke of York's Theatre and the West End theater.