Entertainment
Aidan Turner Is Not Getting Married Anytime Soon! Ends Dating Affair With Actress Girlfriend Months After PDA
When you are in a dating relationship, the next step you take in your relationship is getting married to your partner. But this is something that Poldark actor Aidan Turner will not be doing anytime soon as he has now ended his relationship with his now former girlfriend. So now that the relationship is done and dusted let us take back at how the relationship started in the first place.
The Making And Breaking of Aiden Turner's Relationship!
Aiden Turner was in a love relationship with his now former artist girlfriend, Nettie Wakefield. The two started dating back in late 2016, and the were spotted together on some occasions. Also, they were famously seen kissing and dancing together in London's Soho.
Caption: Aiden Turner and his girlfriend show some moves in London, October 2016.
Video Credit: mirror.co.uk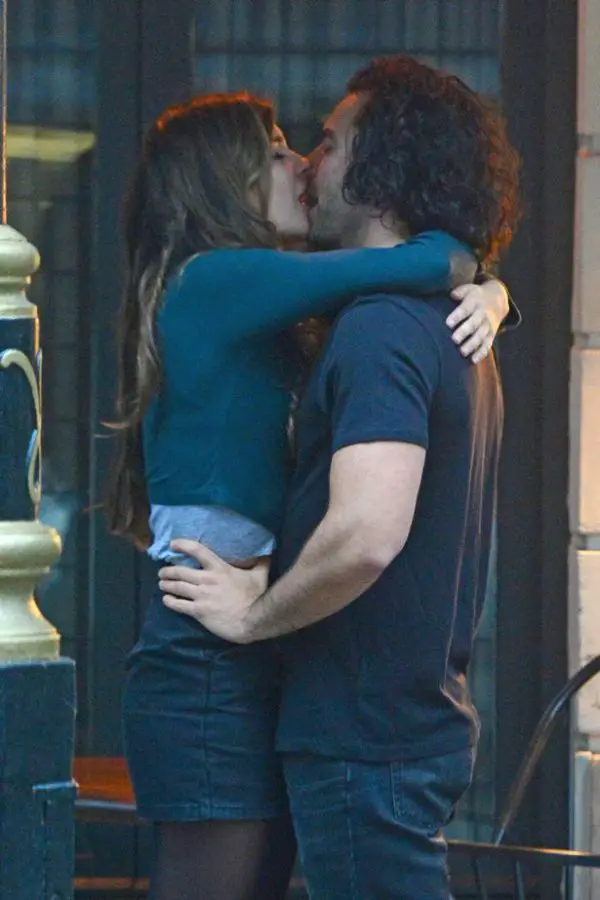 Caption: Aiden Turner and his then girlfriend kiss passionately.
Photo Credit: mirror.co.uk
But the love that seemed so strong at that time is now done and dusted as they have split.
A source close to the former couple elaborated that the hectic schedules of them made things hard to balance between the former couple which led to the demise of their relationship.
"Things were great for a time and they were getting serious - but it just wasn't to be and busy schedules drove them apart.

"They've drifted and things have cooled off but there are no hard feelings. Aidan's incredibly busy with his career and Nettie's art is really taking off so they had a lot on their plates.

"It's all very amicable."
That now indicates that the two have moved separate paths and now are focusing on their respective careers.
Aiden Turner: A Married Man With A Wife On-Screen.
Aiden Turner has played a married man on "Poldark" with his on-screen wife, Eleanor Tomlinson. They play married couple Ross and Demelza in the series.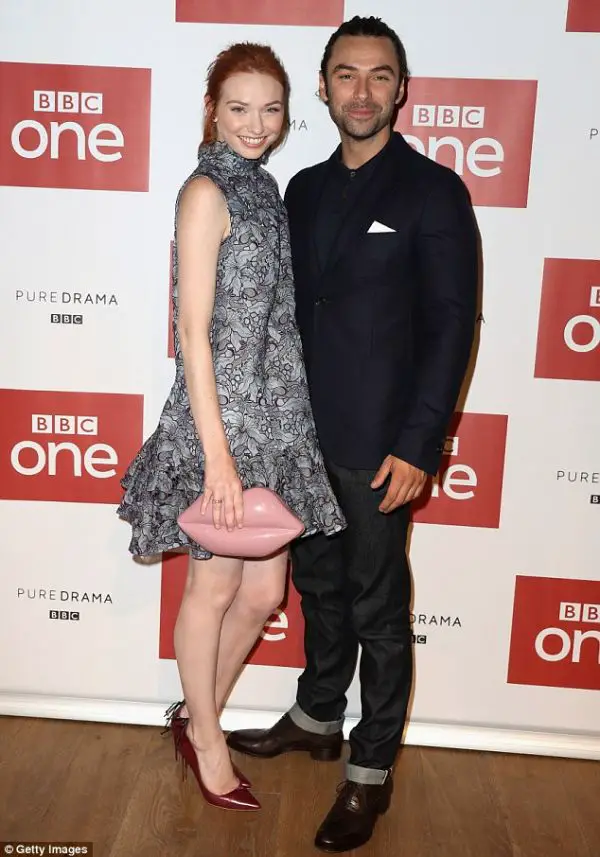 Caption: Aiden Turner and his on-screen wife Eleanor Tomlinson pictured together in the preview screening of Poldark in London, 2016.
Photo Credit: dailymail.co.uk
And now they both have split with their former partners; reports are there that they have been getting closer to one another. Eleanor was formerly involved in a dating relationship with her horse trainer boyfriend, Ben Atkinson.
A source staked the claim and said,
"The chemistry between them was clear to see, she was stroking his arm and they were really close.

"It really looked like more than just a friendship."
Caption: The stocking scene from Poldark: Series 2 Episode 6 Published on Oct 12, 2016.
Also, did you know, Poldark is very famous with gay prisoners and back in 2016, there was a row risen where gay inmates were not allowed to adorn their walls with hardcore porn?
But later the decision was overturned, and they were allowed to plaster their cell walls with pictures of hot male celebs like the iconic footballer David Beckham nd the man who is well known as Poldark, Aiden Turner himself.
Glad to know that people at least got to live the way they want and have faith in themselves.