We all follow different types of jobs and other work ventures for helping us support our lives. No matter what kind of works we do at one point the stress of it is unbearable, and that is why people go on lots of vacations. Today learn about the BBC's Sandra Bundock who went on a similar getaway recently and try to find out her experience of it.
For years the journalist with the short hair Sally Bundock has been a business news anchor for BBC and updated us on the business and finance news. Interchanging the roles, we are going to update you about the lady today. Well, it turns out the BBC news presenter went on vacation to France with her husband in 2013.
Caption: Sally Bundock, presenting news on 'World Business Reporter.'
Going on Vacation:
The news can be verified through Sally Bundock's own Twitter account where she revealed that she would be signing off from her show over the course of 2 weeks. She further wrote that she would be in France with her husband and children. She also notified that she would be replaced temporarily by Alice Baxter @alice_baxter.
The reason for her going to France was not mentioned, but it is quite clear she is there for a vacation. Besides, there has been no information of Bundock going on any other such holidays earlier. So, maybe she decided to take one after a long time.
Her Married Life, Husband, and Children:
She went on the vacation with her husband, Paul Bundock, @PBundock. Paul is the managing director of a Digicut TV Productions and a Freelance video editor according to his Twitter bio. He also has a degree in Video and TV Production degree. He is also qualified in AC SR. Sally, and Paul got married on October 1999 in the Market Harborough.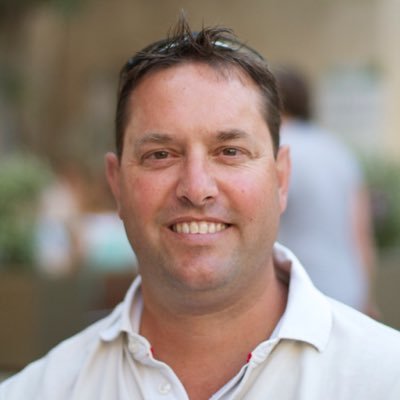 Caption: Paul Bundock
Source: twimg.com
He tweets about her at times and again.
Her IMDb bio has illustrated that she only has one child who was born in September 2005. However, she mentioned in above tweet that she was going to France with three of her little boys. The son mentioned in her IMDb bio might be the eldest one. The age of her second son is not known to us yet, but according to the tweet below, her youngest son was born on 2011.
Her Professional Life:
Sally Bundock has been presenting, 'World Business Report' since 2002. She also became a BBC News' business news anchor for the breakfast news slot, often presenting with Jonathan Charles or David Jessel during 2008.
Speaking of breakfast, Bundock seems very fond of baked items for breakfast as seen on her twitter account.
BBC Business Live:
BBC has cast Sally as a co-host for their newly launched show, 'BBC Business Live' where she would-would appear alongside Ben Thompson. The show shall feature daily at 8:30 am. The show will focus on the major international news related to business and finance of the day. It will also look at the night activities all around the world.
Sally Bundock Takes Short Leave, Death Of A Family Member
In recent news, Sally Bundock revealed that she would be taking a short break from her work due to urgent business. Apparently, a close family member has just passed away, and Sally is taking time off to deal with the whole incident. While it has not been confirmed who it is, condolences were sent to Bundock as she deals with the tough times. Her best wishes are with her as she tries to cope with these tough times. For now, her partners at BBC will be working to make sure that the viewers don't feel her absence.
Sally Bundock was born as Sally Jackson. She graduated with a degree in Broadcast Journalism from City University, London. She worked for Bloomberg in the beginning. She currently resides with her family in London.
#News Presenter
#World Business Report
---