Entertainment
Carol Channing Is Still Alive! She Only Hit the Age Where There's Possibly No Room For A Spouse
The internet, as knowledge packed as it is, it can also be a nasty place when used for the wrong purpose. For example, some people spread death hoaxes of celebrities time and again. Now, it's not sure what people get from creating such rumors about someone, but it is a nasty thing to do anyway.
There has already been a lot of death hoax around the internet and the media, and adding to that list is veteran actress Carol Channing, an American actress of age 96. The actress is moving towards making a century and people out there make all kind of hoaxes about this aspiring lady.
Carol Channing is Still Alive!
Carol Channing faces something that a lot of well-known personalities have witnessed about themselves; the death hoax. Something similar to the case of Don Francisco and Linda Lavin, who both had their share of death hoaxes.
The fact that Carol is still alive is a soothing fact; the entertainment industry would just feel a great shock if the actress had died anywhere in the past.
She graced the TV screen till 2006, making guest appearances and also received the Golden Palm Star Award in 2010.
Since the actress is not seen in public often, the rumors arose of her death, but it is only reasonable for someone to stay at home, usually a person her age. There has been no news about her health whatsoever, so it is safe to conclude that the actress is alive and kicking till this date.
There's No Room For Spouse!
It seems that Carol has had her fill from her personal life. The 'Alice in Wonderland' actress has had four spouses in total. Her first husband was a writer by the name Theodore Nadish, with whom she got married in 1941. The couple eventually divorced after five years of married life.
Her second marriage was with Alexander Carson(1949-1956), an athlete who played center for the Ottawa Rough Riders Canadian football. The couple eventually got divorced, however, during their time as spouses, the couple became parents to a son, Channing Carson in 1953.
Later in 1956, Channing moved on and got married to her manager cum publicist, Charles Lowe. The couple did not parent any children together, other than Carol's son Channing, who took the name of Charles after being adopted and became known as Channing Lowe.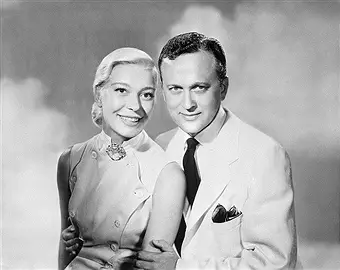 Caption: Carol Channing with husband Charles Lowe.
Picture Credit: gettyimages.com
However, Channing filed divorce from her husband of 43 years, but sadly, Charles passed away in 1999, before the divorce got finalized.
Channing was in her late 70s when Lowe passed away. However, her age did not stop the actress from finding love again. In 2003, Channing got married again, and this time, it was her junior high school beau, Harry Kullijian. The couple remained married until Harry's death parted them in 2011.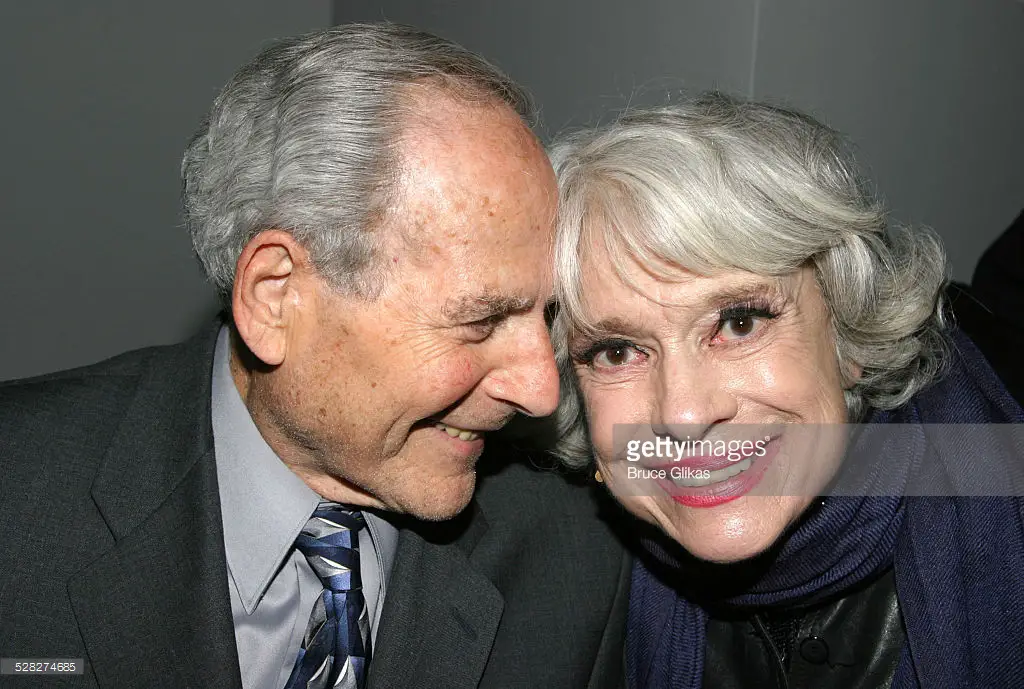 Caption: Carol Channing with late husband, Harry Kullijian.
Photo Credit: gettyimages
Her fourth marriage came to an end when she was at the age of 90. At this age, many people do not consider getting remarried; at least not for the fifth time.
Carol Channing was born to parents George Channing and Adelaide Glaser on January 31, 1921, in Seattle. She also shares African roots, which she came to know at the young age of 16. However, she later in the days revealed that it did not bother her that her paternal grandmother was black.
Carol has played roles in projects like The Carol Channing Show, The Love Boat, Gentlemen Prefer Blondes, and is also a four-time Tony Award Winner.
Think we're missing something? Do let us know in the comment section below!