Entertainment
Cherry Seaborn's Wiki: All About Her Boyfriend and Dating Affair That Allegedly Turned Into Engagement Rumor
Cherry Seaborn is the lucky one who turned her old schoolmate into her lover. She is the girlfriend of famous singer Ed Sheeran who has kept her dating life very low-key.
However, the pair's dating affair has now led to an engagement and soon-to-be married couple.
Well, let's find that out along with a short wiki-like bio of Cherry!
Cherry Seaborn's Boyfriend Of Years! Got Engaged
Cherry Seaborn is a hockey player, and more popularly, she is known as the girlfriend of the crooner Ed Sheeran. The pair has been together for a few years now. But how did they first meet?
Well, the pair studied together at Thomas Mills High School in Framlingham, Suffolk. During the school days, the photograph singer is believed to have a crush on Cherry.
Who wants more when your crush turns out to be the love of life? Howsoever, the 26-year-old singer might have felt the same when he started dating the former school sweetheart.
To make their relationship public, Instagram has a lot to do. Their relationship was unwrapped until Taylor shared a picture on her Instagram with her best friend Abigail and Matt during a bash.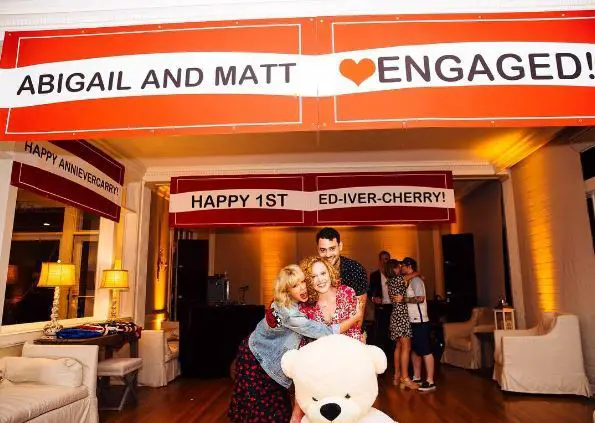 Cherry Seaborn and Ed Sheeran kissed in the background, on the snap which Taylor Swift took to Instagram (Photo: thesun.co.uk)
A couple of years after dating, with no doubts, the relationship between the two is getting serious. Likewise, the English singer mentioned that he is already ready for fatherhood, and also stated Cherry to be a "marriage material."
While appearing on the on Australian radio program "The Kyle and Jackie O Show," in February 2017 Ed said,
"Yeah, potentially. I would like some kids"
The pair has a cat together, and possibly they soon will be ready for parenting as well. The A-list singer further, who has over 13.5m followers on Instagram, mentioned,
"I'm really secure now, we live together and we have cats, and I think when you have cats that's kind of it."
Prior to that, he also gushed about being ready for fatherhood. When questioned if he was excited to become a dad in the future, he answered,
"Massively, yeah. I wanted to be a dad, like, last year. I'm ready, let's go - tour bus babies, little fat, chubby babies that just walk around."
The bonding and chemistry of the pair also led people to speculate them getting engaged.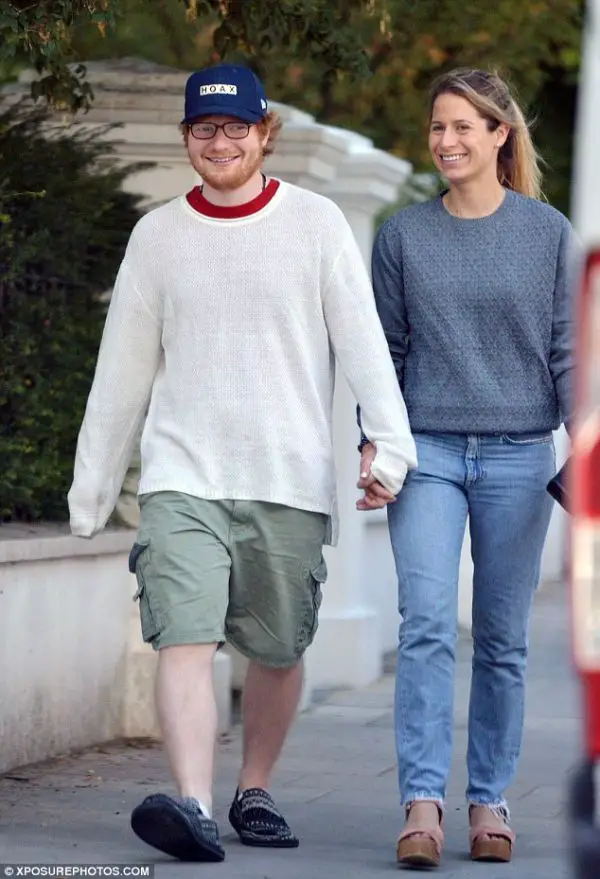 Walking hand in hand; Cherry and Ed Sheeran started dating in 2015 (Photo: dailymail.co.uk)
The Gladiator star, Russell Crowe, even addressed Cheery as Ed's fiancé in an interview. But later on, Russell is believed to send an email of apology. And of all the thing, Ed explained,
"You know, he's only met Cherry once and I didn't introduce her… I didn't say anything."
He subsequently added,
"I think he just assumed. But no, we're not engaged."
Anyway, the pair has managed to maintain their relationship. To make the relationship work Cherry moved back to the UK from New York.
Finally, the couple got engaged in 2017.
The engagement news was revealed by Cherry's fiance, Ed Sheeran via social media. He shared an Instagram image on 20 January 2018 and revealed that the duo was engaged with a beautiful caption. Ed wrote: "Got myself a fiancé just before new year. We are very happy and in love, and our cats are chuffed as well xx."
Is Cherry Seaborn Married?
Following their 2017's engagement, Ed Sheeran was seen flashing a ring in his wedding finger in London's Indigo on February 19, 2018. He was performing at the stage as part of 2018's War Child BRITs Week wearing a plain gold ring on his left hands' third finger.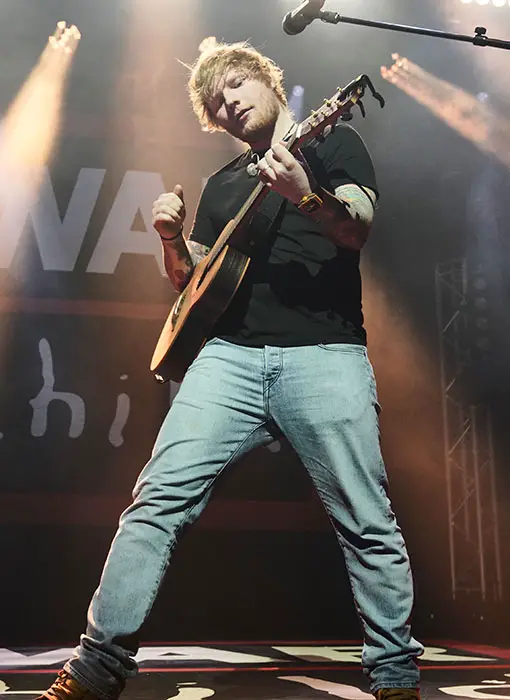 Ed Sheeran wearing a ring in London's Indigo on February 19, 2018 (Photo: us.hellomagazine.com)
However, it is yet to confirm whether Cherry and Ed Sheeran has already married or not.
More About Cherry Seaborn:
Born on May 6, 1992, Cherry Seaborn (age 25) is a hockey player. She has played at Duke University and Durham University both. And while she played for Durham field hockey team, she also won British University Championship for two years, in 2012 and 2013.
She belongs to Suffolk, England nationality. She is moreover known as the girlfriend of famous singer Ed Sheeran.
Stay with us for the emerging updates on Cherry Seaborn!