Entertainment
CNN's Christi Paul Talks About Love: Married Life of 13 Years and 3 Daughters
Love, not always easy but not always hard either. It is all about finding the right person to settle with. You might know what we mean right. You might be in love too so tell us what your relationship is like in the comment section below. We guess you are already with the right person but if you aren't or were not in a proper relationship before then you might actually get some inspiration and motivation from this story here.
Today we are talking about the author of a book which is titled "Love Isn't Supposed to Hurt." Christi Paul, @Christi_Paul, who works as a weekday news anchor for HLN Cable channel and a weekend news anchor for CNN'S News Day Weekend alongside Victor Blackwell.
With the brief information given about her professional career, let's head towards her love life but first we will have to do a partition in two parts here. Let's just make it 'The Struggle with abusive husband' and "Loving husband and children". So, let's start.
The Struggle with Abusive Husband: Married Life and Divorce!
Not sure if you knew or not, but Christi was married to Rob Koebel, who is an award-winning journalist, actor, writer and host who was also a co-worker to Christi at that time.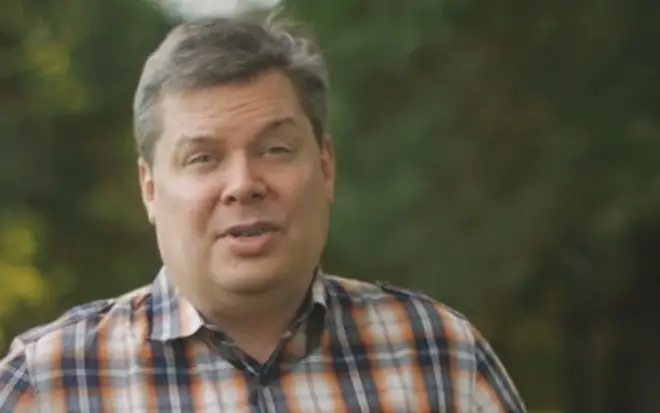 Caption: Christi's ex-husband, Rob Koebel
Source: media.jrn.com
They were dating and after some months, Rob got a job in Boise but didn't want to leave Christi, so he asked Christi to marry him. Christi had a job offer for a lifetime with quadruple the salary in Cleveland where she always wanted to work.
When she broke the news about her job offer, a diatribe took place from Rob's side. Seeing his anger, Christi thought of accepting his marriage proposal and got married to Rob but little did she know that his anger was just the starting of the downfall of their wedding. The rage started early from their honeymoon and soon it turned into verbal attacks and lots of fighting.
Here is a piece from her book where she refers Rob by the name 'Justin'.
The occasional glimpses of anger she had seen in Justin started showing up more, even on their honeymoon. During their first year, Christi says they had good days but soon Justin was drinking. Then their days and nights were marked with fighting and verbal attacks. He shouted vulgarities at her and accused her of infidelities. Christi believed in the sanctity of marriage and decided to make it work. Justin took a job in Phoenix and after the move, they went to counseling. Christi says she was happily living in denial. "Peace is hard to fake," she says. "When it's just us and God, there isn't a lot of gray areas. Either peace is there or it's not."
After about four years of staying in denial and taking the peace, she finally divorced Rob. Rob's drinking didn't stop even after the divorce. Struggling with his drinking problem, Rob eventually lost his job after he was arrested and charged with public urination.
After the divorce, Christi approached counseling as well as therapy to help her heal.
Loving Husband and Children:
After the long abusive relationship she met Peter Paul with who she described, she felt safe. Here, we have another piece from her book about her feelings when she was with Peter.
After her divorce, Christi met Peter. "He was so respectful and kind but tough," she says. "I felt safe with him."
Later in June of 2002, Christi got married with Peter and the happy couple gave welcomed three beautiful daughters in their world. She says in her book,
"I could never have imagined a happy ending; I'm nothing special; anyone can have a happy ending."
So, this lovely lady has had her share of ups and downs in her love life but still she ended up with the right person eventually and look where she is right now. She has been married for 13 straight years and has still more years ahead. Currently, she is happy with her husband and three daughters. We think it's time for us now to look at some pictures of the happy family.
Time for daddy make-over by his three daughters.
Merry Christmas.
Christmas memory.
Christi Paul's Short Bio:
Born on January 1, 1969, Christi Paul is forty-seven years old at the moment. She has also worked at KTVB and WDTV. While at KTVB, Christi was honored with Idaho Press Club. She is also a former Miss Mansfield, Miss Cleveland and stood as the third runner up in Miss Ohio.
She later joined the University of Toledo and received her bachelor's degree in broadcast journalism. She is currently a news anchor for HLN and weekend anchor for CNN's New Day.