Reality star Danielle Bergman and her husband Bobby Dodd embraced baby bliss after less than a year of their wedding. The couple, who married at the seventh season of Married At First Sight, became parents to an adorable daughter in 2019.
While Danielle's partner was initially reluctant to make a life-long commitment at first, he finally came to terms being one of the luckiest men to have two leading ladies in his life.
Married At First Sight: Husband Initially Uncertain Of Wedding!
Danielle Bergman and her husband, Bobby Dodd, first met at the seventh season of the reality show "Married At First Sight" and got married soon after.
The pair was matched by the recruiters; however, Bobby, a construction project manager, was reluctant to be set up with an older woman. Danielle - aged 31 - is three years older than her husband, who currently ages 28.
Another Married At First Sight Couple:- Anthony D'Amico Age 35 & Wife Dreams Come True, Pregnant With First Child!
Bobby wanted to be matched with a younger woman, but when he got to know Danielle, he realized that he was about to make a colossal mistake by judging her too quickly, based solely on her age.
In July 2018, the duo got married at the premiere of the show's seventh season; via a romantic wedding ceremony held at the Lucky Spur Ranch Retreat in Dallas, Texas.
Later, the partners were featured on TV for eight weeks, which was a trial period to see if the pair would split or remain together.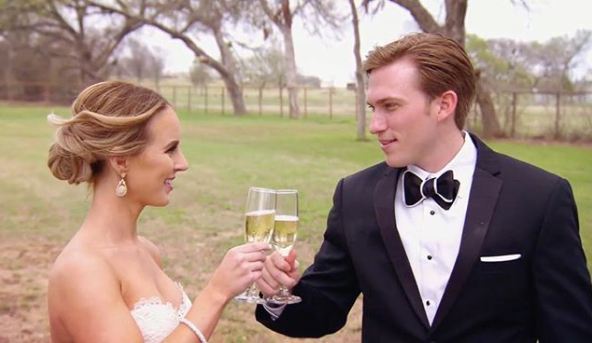 Danielle Bergman and husband Bobby Dodd at their wedding in July 2018 (Photo: Danielle Bergman's Instagram)
Danielle and her husband went on their first honeymoon to Cancun, Mexico. While the duo was maintaining a happy married life, they also planned a future together as a family for which, Danielle's pregnancy became the foundation.
Welcomes Baby Bliss With Husband Bobby Dodd
Earlier in October 2018, Danielle and her husband Bobby mentioned that the former account executive was pregnant with a child. The pair further expressed their excitement in getting to become parents soon after their wedding and hinted that the family could grow widely in the future.
Expecting Baby With Fiance:- Annie Smith Is Pregnant & Expecting Baby With Lil Xan
Danielle and her partner also mentioned that 2018 was the best year of both of them as they not only started their married life but also got to welcome a baby.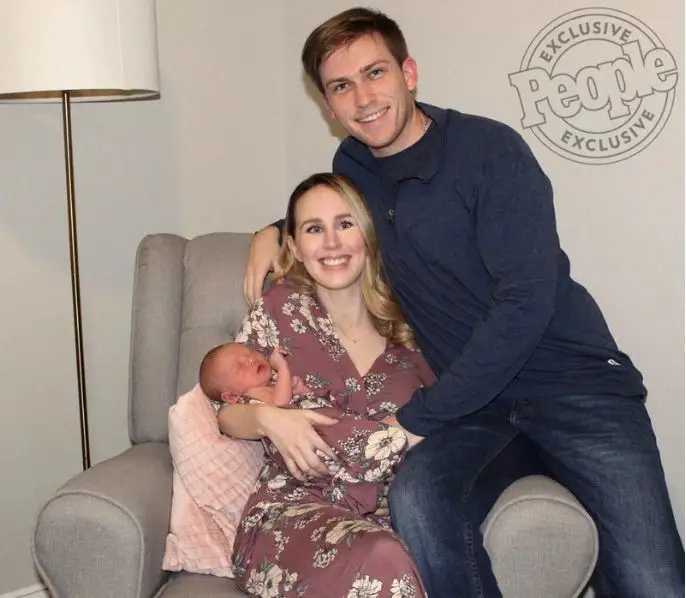 Danielle Bergman with husband Bobby Dodd and daughter, Olivia Nicole Dodd in February 2019 (Photo: People.com)
Nearly four months after coming out as pregnant, Danielle gave birth to a healthy baby girl in February 2018. The baby, who weighed six pounds & 2 ounces during her delivery, has been named Olivia Nicole Dodd by her parents.
While the couple is excited to be parents, it also means sleepless nights and constant diaper changing, which could be somewhat bothering at times.