Entertainment
Despite Having A Failed Dating Affair, Kian Lawley Now Focusing To Add New Girlfriend Into The Family?
The ideology of remaining single after getting dumped or after undergoing a bad relationship is an old fashion concept. But at present people learn from their mistake and move on. YouTube star Kian Lawley despite having suffered from a broken relationship is concentrating on adding his new girl onto his family.
Broken Relationship Due To The Existence Of infidelity? Still In Search Of A Good Partner?
Kian Lawley had once got involved with another Youtube star Andrea Russett. Though the relationship commencement of the pair got never revealed, the pair had started to give a power couple goal to their fan followers via their YouTube video and Instagram posts.
Caption: The romantic video of Kian and Andrea made by their fan followers addressing their love story (2013)
But the relationship could only sustain till 2014, and the lovely pair fell apart from their relationship. All of a sudden in June 2016, Kian posted their picture on his Instagram which gave blaze to their patch up. While at present the entire Instagram posts have been deleted.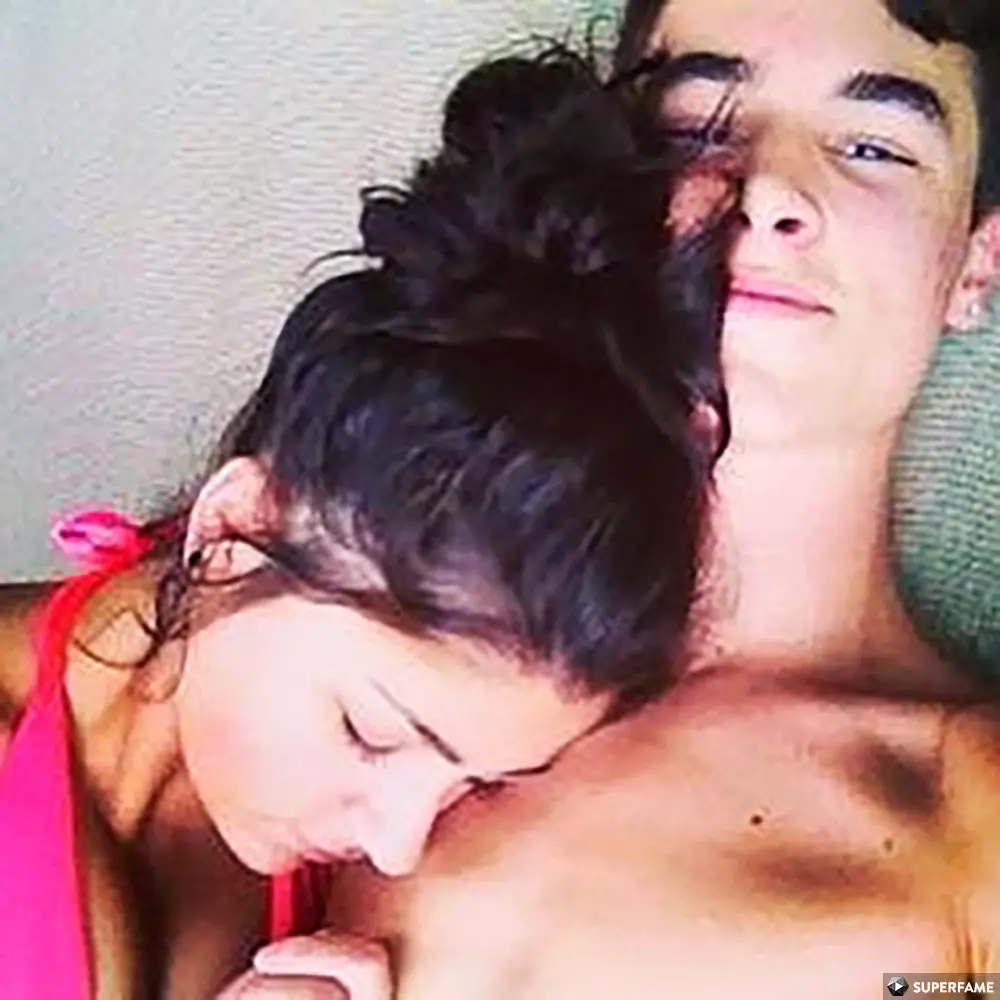 Caption: The old Instagram post which created sensation after break up, Andrea (L) and Kian (R) 2014.
Photo Credit: superfame.com
Kian spoke nothing about his act while Andrea gave a justification through her Snap chat story where she said,
"Hello, Snapchat! Quick. I just want to address the whole photo-on-Kian's-Instagram thing. Because I am getting a lot of questions flying at me.100% honesty with you guys right now. I am just as confused as you. I am just as confused as you! I don't talk to him. I haven't for months; I didn't know that was being posted, We are not getting back together. We are not talking about getting back together. Let's move on."
Snap chat story of Andrea about the Instagram post,
Caption: Andrea shares her confusion through her Snap chat story regarding the Instagram post (2014)
At present Andrea is dating another man named Jack Gilinsky as, on an interview with Pacific Rim Video Press, she has spoken about the downfall of her relationship with Kian.
Caption: Andrea confess about her break up with Kian and reveals her new man in her life (2014)
While as for Kian in the late of August 2016, he gave his followers the hint of his new crush Meredith Mickelson, a model and former girlfriend of his friend Ethan Dolan. The sign of their relationship came into highlight when their fan followers started to share snap chat story and tweets of them,
The tweet series continued while Meredith all of a sudden in the early of September 2016, posted an intimated tweet on her Twitter account, which later got removed,
can't wait 2 kiss u tho

— Meredith Mickelson (@meredithmgm) September 8, 2016
Read more: http://www.teen.com/2016/09/09/celebrities/kian-lawley-meredith-mickelson-dating-rumors/#ixzz4atkuAPtf
The relationship got official when Kian posted a black and white picture of him and Meredith sharing an intimated moment in the New York City.
Caption: The beginning love story of Kian and Meredith in NYC (2016).
Photo Credit: superfame.com
Since then the pair have stood like a rock and hence in the V-day of 2017, Kian showered his lady love with beautiful red roses,
Kian is not only a girlfriend's man but also a family man, as he has got blessed with four siblings, Isabelle, Rio, Cole and Tabatha. On his Youtube channel, the vine star has introduced his family members and shared their secrets.
Caption: Kian introduces his siblings and family through his channel on You Tube (2016).
Well, the relationship is about to touch a year and still to move at a lovely pace. The pair has neither got caught in the rumor of getting involved in any fights or any distraught situation.
Maybe if the relationship works he will get hitched with Meredith or if it fails he might be looking for another one or focus on his career. So, for now, he is enjoying his romantic life with his girlfriend but is unmarried, so till then, people lets enjoy the YouTube star's videos.