Entertainment
Eileen Derbyshire, Married to Retired Engineer Husband: 6 Times More Salary Than Newcomers
Eileen Derbyshire has been a familiar face for her long-running portrayal "Emily Bishop" on 'Coronation Street'. She has been an on-screen widow since her on-screen husband, Ernest, was shot in 1978 in the show pilot, but what about her real-life husband? Does she have one? And also learn about the veteran's salary.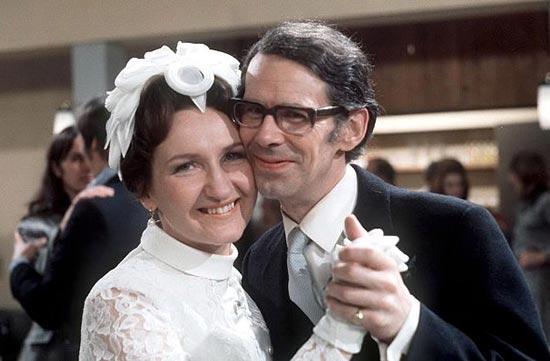 Caption: In 1972, Coronation Street's Emily Nugent (played by Eileen Derbyshire) married her husband, Ernest Bishop (Stephen Hancock)
Source: i.telegraph.co.u
Eileen Derbyshire, in real life, is married to Thomas W. Holt. Her husband used to be an engineer, but he is currently retired. They were married on April 1, 1965. They also have a son together named Oliver Holt.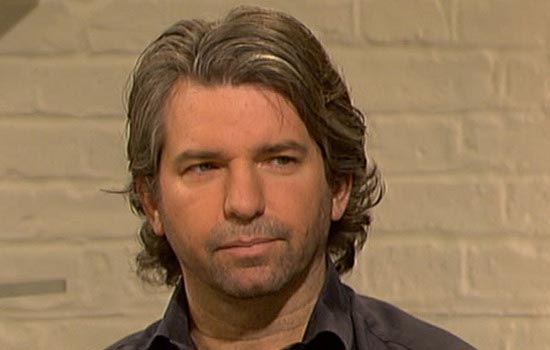 Caption: Oliver Holt, Son of Eileen Derbyshire
Source: e0.365dm.com
She is also a grandmother to the three children from the son Oliver whose names are Alice, Eddie, and Joe. She also is the godmother to the children of her co-stars and friends, William Roche and Barbara Knox.
More Salary than New-Comers?
So, how much salary does she make? Though there have been no speculations made of the actress's salary or net worth, an article published in the 'Express' on October 2014 has given us an idea. The article discusses the difference of salary between veterans and new-comers.
In the article, a source had opened up to 'The Sun' that the show paid at least six times more salary to the veterans that the new-comers. While the newcomers were paid only 40 thousand pounds, the veterans had a salary of 250 thousand pounds. This along with another policy of the company to dock the income of the actors who disrepute the show had caused a lot of ill-feeling.
Leaving in 2016:
It was reported by a source to 'The Sun' on 23 November 2015 that starting New Year; she will be taking a six-month leave from the show.
The source further explained,
"She is obviously a big loss to the show, even if it really is temporary, because she's one of the most recognizable characters on the cobbles. And so many other popular cast members are heading for the door."
It was initially unclear if the 54-year long cast member will even return. It was later confirmed by 'dailymail' on 23rd November 2015 when a source had revealed to 'mailonline' that she would be returning to the show, and it was nothing to worry about.
Caption: Eileen Derbyshire being honored by the Queen with an MBE in the Buckingham Palace in 2010.
Eileen Derbyshire was born on 6thOctober 1931 in Urmston, Lancashire, UK. From a young age of 17 years, she started to appear in plays over the radio. She has earned a degree in teaching, trained from the Northern School of Music and passed from Royal Academy of Music.
She received the award of Member of the Order of the British Empire (MBE) in 2010 for her contribution to drama.