Entertainment
Giving A Short Bio and Wiki On Diesel Dave; Has A Daughter From A Perfect Married Life With Wife
If you are watching 'Diesel Brothers', an American reality television series, you certainly know about this patriot man, Diesel Dave. But if you don't we'll reveal him to you.
Apart from his professional life, how well do you know Diesel Dave? What about his bio?
Dave's personal life!
Diesel Dave is a married man and has a daughter. Diesel shared an image on June 18, 2016 with his wife, along with caption:
What a great birthday!!!!! She asked me what I wanted for my birthday. I said, "you, forever!" AND SHE GAVE IT TO ME!!!
Dave has a daughter, who was born recently on January 12, 2017. He has named his daughter as Saylor Fé. He posted a photo on his Instagram recently on January 13, 2017, and captioned the image as:
This morning at 11:56 am God let me witness a miracle come into the world. A 8lb13oz and 20inch long miracle. That miracles name is Saylor Fé and I'm her Daddy #mywifeisamazing #imaluckyman
About Diesel brothers:
It is true indeed that life changes after meeting with someone who you are destined to be with for a long time. It is quite an interesting meeting the Diesel Brothers, originally David Sparks and David Kiley, now better known by names of "Heavy D" and "Diesel Dave."
Caption: Diesel brothers, Heavy D and Diesel Dave on sets of television series Diesel brothers.
Both of them are stars of the hit reality TV show Diesel Brothers on the Velocity Channel, which have grown to be a hit since its debut in early 2016. Alongside the Sparks Motors crew, the dynamic duo of Heavy D and Diesel Dave have brainstormed as well as built some of the craziest and most amazing yet beautiful diesel vehicles seen in the world. They also major in educating millions about what it takes to turn these trucks into outstanding creations and also have fun on the sets.
Heavy D said of their first meeting:
We met at a church for a single people gathering. We were supposed to go there and find girls, and we found each other. It was a match made in heaven.
On the other hand, Diesel Dave said:
Almost a decade ago.
Diesel's wiki and bio:
Diesel Dave is an American entrepreneur as well as custom vehicle builder. He came into scenes and limelight after the first episode of Diesel Brothers named "Free Willy's" on January 4, 2016. Dave is one one of the co-owner of DieselSellerz which is an oasis for diesel fanatics everywhere.
DieselSellerz is all about building and selling diesel trucks, and diesel passion runs rich in veins of Diesel Dave. He wants nothing more in this world than to put the hammer down and spread torque, horsepower as well as spreading diesel joy to all people through the land. Real Patriot Diesel Dave has set his motto as 'Diesel Power and America! That's what I love '.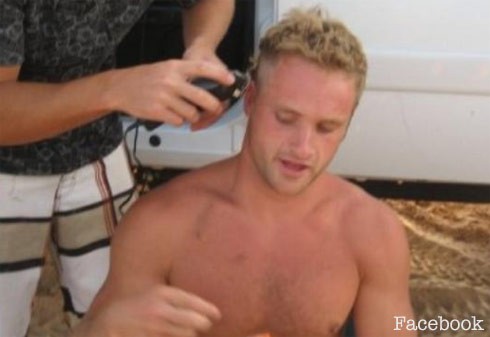 Caption: Young photo of Diesel Dave without the beard.
Photo Credit: starcasm.net
Diesel Dave hasn't revealed his age to anyone, but we have a young image of Diesel Dave. He seems very young in the photo. Therefore we can assume his age as he seems different with a bearded image. Being an American entrepreneur as well as custom vehicle builder, he surely has earned quite a sum of money but he has not revealed his current net worth.