Entertainment
Why Did Greg Davies Split With His Longtime Girlfriend Before She Could Be His Wife?
Greg Davies is widely known as a British stand-up comedian as well as an actor but for a comedian too, life is not always a happy journey and laughter is not always a part of their life. He split with his girlfriend who could become his wife. Are they still clinging on to each other with anger in-between them or do they have already moved on?
The 48 years old Inbetweeners star has had many rough days in his life, and the most recent one was in 2015 when news of his split with his longtime girlfriend started circulating. For many years, Greg Davies was dating the Labour leadership contender Liz Kendall.
The news about the couple's split came weeks before the general election in May of 2015. In an exclusive interview with Mirror, Liz said,
"We are not together any more, but we remain really good friends."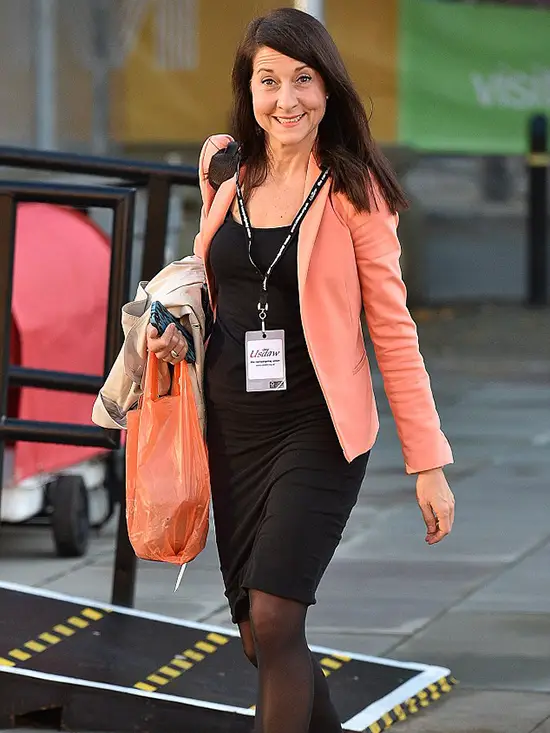 Caption: Greg Davies' Labour leadership contender girlfriend Liz Kendall.
Source: dailymail.co.uk
Liz reveals the reason for the split:
She further continued while disclosing the reason for her amicable split but did not do it explicitly. She implied that she would not be the kind of politician who will mix up stuff about her private life and reveal it for everybody and like some space just for her. She said,
"I am not going to be the sort of politician who does all that stuff about their private life. It's very precious to me and really important I have that space that's personal and just to me."
Greg Davies has not spoken nor has he given any statement regarding the splitting information that Liz outed. Although Liz says that she remains really good friend,.Greg who lost his on-screen and off-screen fathers in 2014 has not acknowledged it.
Greg Davies' on-screen and off-screen loss:
Before the split, in 2014, Greg went from other serious tragedies when he lost his on-screen father Rik Mayall died. The sad news did not stop there after Greg lost his birth father a couple of months later after he lost Rik. He said,
"My dad died a couple of months after Rik. It was a difficult year. It's a unique set of circumstances. It was incredibly sad. I was very close to my dad."
It has already been over a year since Greg broke up with his partner/girlfriend; however, he has not been seen romantically linked with anyone else. Having broken up with a woman has indeed crushed any speculation regarding his gay rumors. Now, the only wait for is for him to get married as people don't get any younger but in the case of Greg he still carries the charm and is continuing his work in Man Down and Cuckoo.