Entertainment
Booze Traveler's Jack Maxwell Age 54, Married Man with Supportive Wife; 'Great Life Ahead'
While drinking is a medium to celebrate an occasion for some, American actor Jack Maxwell has made a profession out of it and became quite famous for it.
The host of Travel Channel's Booze Traveler, Jack Maxwell travels around the world drinking local varieties of alcohol and is paid handsomely for his job. Also an actor, Jack has performed in movies including Cattle Call, The Pharaoh Project, Irene in Time and much more.
However, the actor went through some tough times in the past after he suffered one of the fatal diseases. But as you may know, Jack is not the one to give up so quickly, so, with his family's love and support, he overcame the illness.
Know all about the life of Jack Maxwell along with his cancer, marital status, and family!
Battles Cancer; Comes Out Victorious
A report revealed that Jack was diagnosed with cancer in 2016. However, it was only in December 2017 right before the premiere of the Booze Traveler's fourth season; he made the shocking revelation of his disease. Jack, age 55, shared the news with fans posting a heartbreaking status on Twitter where he wrote,
I have cancer. 3 little words, one big sentence.
Jack revealed in the tweet that he was suffering from Non-Hodgkin's Lymphoma, cancer in the white blood cells, and was receiving chemotherapy.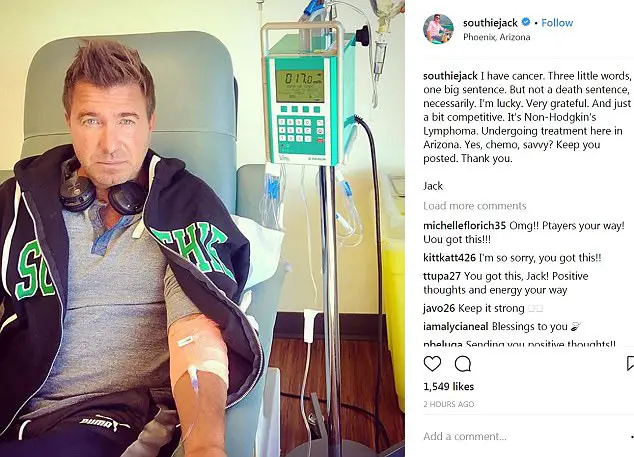 Jack makes the revelation of his cancer and chemotherapy in December 2017 (Photo: Jack Maxwell's Instagram)
Further, he told US Weekly that the only symptom he suffered was exhaustion. However, despite the terminal illness, he didn't abandon work and missed only two days of the fourth season's shooting in Tahiti, Scandinavia and Costa Rica.
Further, the Massachusetts-born also expressed his will to fight cancer and emerging victorious against the disease. Jack told in a 2017 interview,
"I'll handle it, I'll beat it and I'll move on… This just feels more like a speed bump than any kind of brick wall."
As it turned out his condition was not life-threating, and with all the diagnosis, he slowly recovered from the illness and currently holds a great future. Further, the alcoholic also got support from his family.
Supportive Family Of Wife And Kids; Credits Mother And Grandmother For Recovery
During his sickness, Jack was inspired to remain stable for the sake of his wife and children. The father of two has not much talked about his married life, but one thing he proudly talks about is all the love and care he got from his spouse and kids.
Further, the Lost actor has also credited his mother and grandmother for his swift recovery. He talked in the past about the two most influential women in his life who taught him to stay strong through the worst circumstances.
But, Jack's love for the family have not developed after his cancer, in fact, he's been known to flaunt his family on social media.
On 9 April 2015, he shared a picture with his long-lost family with traveling to Sicily, Italy.
Later in November 2017, he took a trip to Paradise Valley, Arizona, with his friends and family. Jack shared a picture along with his folks from their visit to Arizona on 24 November 2017.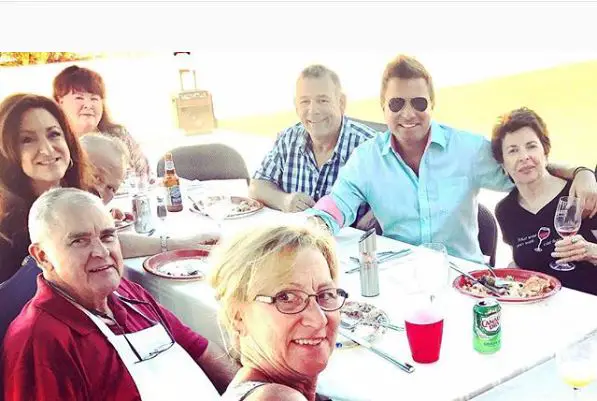 Jack enjoys a trip to Arizona with friends and family in November 2017 (Photo: Jack Maxwell's Instagram)
Further on 7 February 2018, he wished his mother on her 77th birthday. The mother-son duo celebrated the occasion having margaritas and getting drunk.
Meanwhile, Jack is also close to his sister and her fiance, Harry. He regularly takes them out for dinner.
Together, with his parents, grandparents, sister, wife, and kids; Jack resembles one of the happiest men in America. Let's hope the family doesn't have to go through another tragedy and may they remain intact forever.