Entertainment
What is Jules Wainstein's Age? Has an Estranged Husband Lingering Around Even After Filing For Divorce
Have you ever tried Japanese super drink "Modern Alkeme," which is available in almost all every food groceries? Ever wondered about the president of this beverage company?
In this context, we would like to introduce The Real Housewives of New York City star Jules Wainstein, the president of this green tea clearing tonic.
Born to a Japanese mother and a Jewish father, Jules has experienced a roller-coaster ride in her love life. But the graduate of Fashion Institute of Technology, Jules Wainstein, age 36, surely enjoys a very successful career despite an unsuccessful marriage.
Jules Wainstein's Unsuccessful Married Life:
Jules was married to Michael Wainstein in the year 2008. Michael is a founder and owner of a venture capitalist firm called Private Capital Group. The pair shares two children together; son Jagger Wainstein (age 5) and daughter Rio Wainstein (age 3).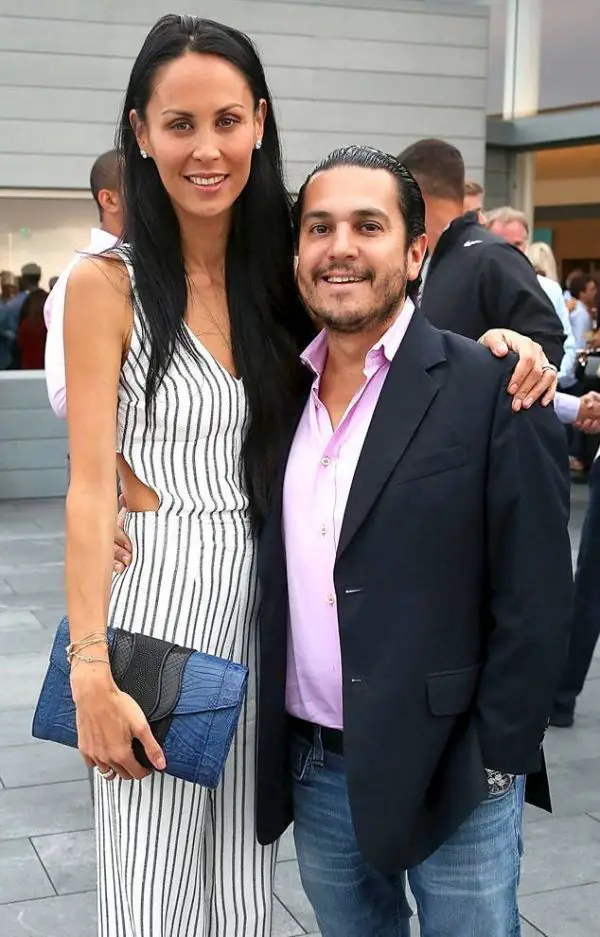 Caption: Julesand Michael Wainstein at the 2nd Annual East Hampton Indoor Tennis Club Pro-Am – Reception.
Photo Credit: E! Online
During the Real Housewives of New York star Jules' divorce proceedings on September last year, her estranged husband was ordered to pay her $10,000 per month for temporary spousal and child support.
However, the businessman, whose net worth was previously reported to be $25 million, immediately stated that he couldn't afford the payments.
According to Michael's lawyer, he has no income, and his credit cards are frozen. Despite that, Michael was ordered to pay the support by September 30. The judge declared-
"Both parties will remain in their respective spaces and with no infringement. Both of you need to keep a respectful distance, especially for the children's sake. It would not serve them well if there is visible tension between you."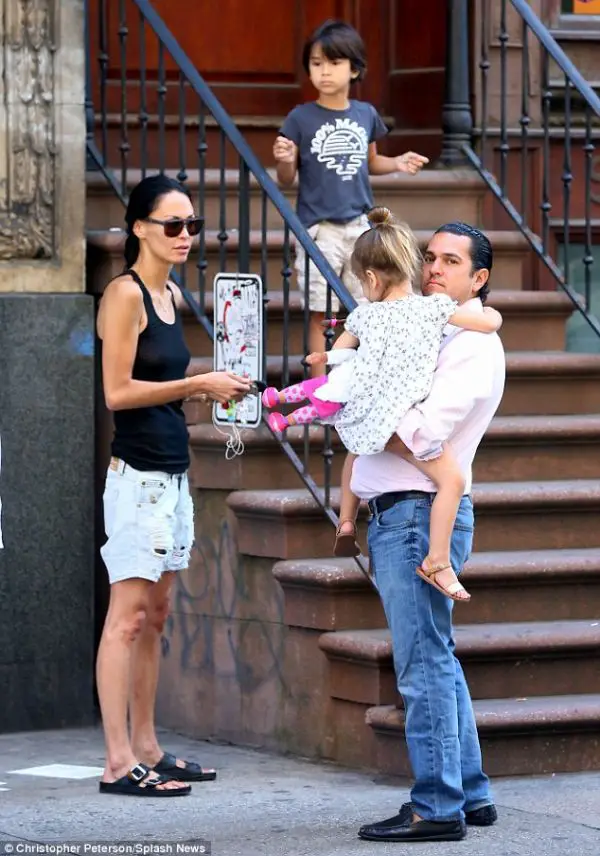 Caption: Jules Wainstein, along with her former husband and their children, Jagger and Rio.
Photo Credit: Dailymail
A Lingering Divorce Battle:
Earlier this January, the divorce lawyer of Jules revealed that Jules' ex- husband seems to be doing well, jetting off to Florida and hosting dinners, while Jules and her kids are facing eviction from their Gramercy Park townhouse.
According to the lawyer-
"The reality-TV personality's estranged husband, Michael Wainstein, owes her $20,000 in child support, $33,900 for their kids' private school tuition and $34,190 for back rent plus other expenses."
Later in June, Michael was ordered to attend a contempt of court hearing, as he failed $135,000 in child support, rent and other expenses. At the hearing in Manhattan Supreme Court, Justice Michael Katz told dad Michael Wainstein-
"You should be prepared with your defense. You've had two tries and i'm not convinced [you have] an ability to pay."
This order came after Jules' lawyer Allan Mayefsky complained that Michael has been spending his parents' money on lavish dinner, trips to Florida and other expenses rather providing it for his two children. Mayefsky stated-
"He comes up with money when he needs it for his own purposes. He flies to Florida, has all sorts of expenses, dines out. Recently he threw a birthday party for his son, which was very nice … I don't deny that, but when can't pay the court's lawyers, one would think you had some priorities here."
According to Page Six-
"The judge also ordered Michael to pay $45,080,75 in legal fees, to which his lawyer, Morghan Richardson griped, "He doesn't have a lump sum of $50,000 sitting around."
The contentious divorce battle of Jules and her former husband seems never ending as it shows no signs of concluding anytime soon.
Stay with us for the emerging updates on Jules Wainstein and Michael Wainstein!