Entertainment
Kendra Wilkinson Hints Divorce From Husband! Wedding Ring Absent
American actress Kendra Wilkinson, who is famed for her role in the movie, The House Bunny, is featuring in most of the headlines recently, as she baffled everyone with the news of her parting ways with her long-term husband.
But have you wondered what might be the cause of their separation? Let's dive into Kendra Wilkinson's personal life details to know that in detail!
Kendra Wilkinson At Brink Of Divorce
Kendra and Hank Baskett tied the knot in 2009 at the Playboy Mansion, and they share two children together.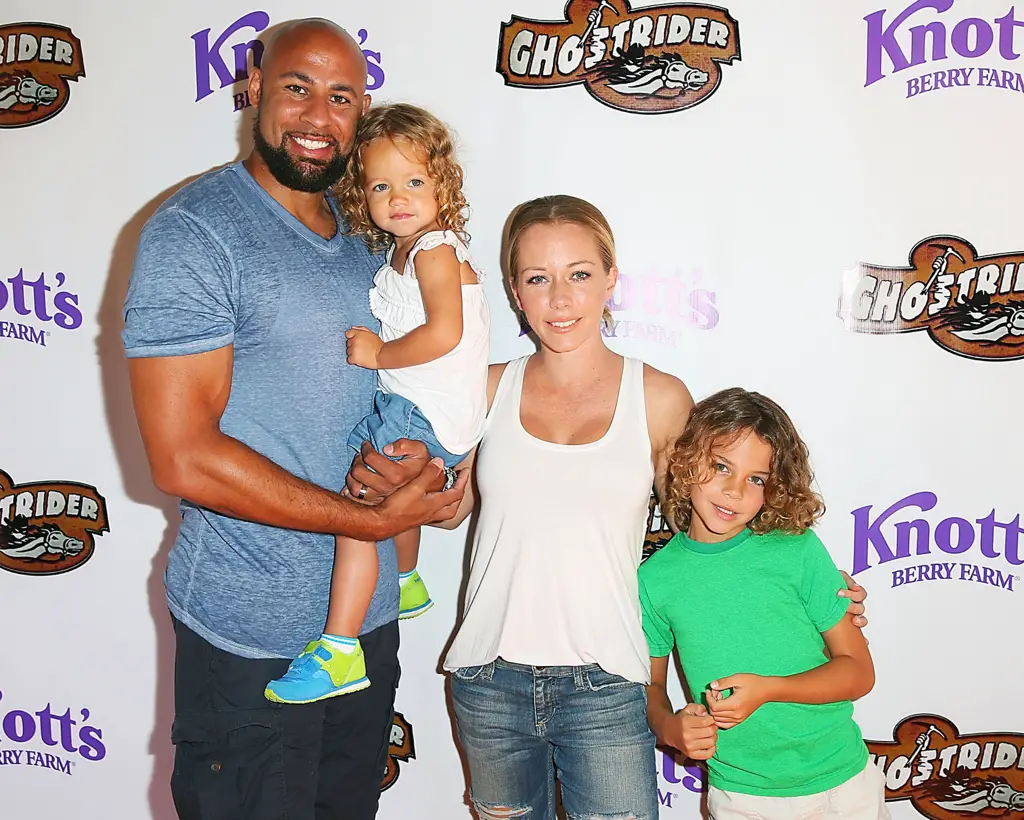 Kendra Wilkinson and her husband along with their children. (Photo: usmagazine.com)
The duo is parents to their son, Hank Baskett IV, 8, and daughter, Alijah Mary Baskett, who is three years old.
Kendra Wilkinson got married to Hank Baskett nine years ago, but as of now, Kendra is set to file for divorce from her husband, as they faced some marital hindrances.
Kendra made an official comment about her marital issues in late February after a tabloid article titled "Kendra's Faking It For TV" was dropped out in the media. A source close to the Kendra stated about her decision to call it quits. The statement read:
"She wants to make sure she is making the right decision for her family but has truly hit a breaking point. Her and Hank have been having many arguments lately and they haven't been able to compromise on their disagreements."
Furthermore, as Kendra and Hank are having a tough time especially over the last three to six months, both of them are not wearing their wedding ring. Recently on 26th March 2018, she shared an Instagram story, in which she is standing in front of a mirror where a ring on her ring finger is missing.
Moreover, in the post, she also mentioned 'I am proud of myself,' which hints that she is owning up to her decision of parting ways with Hank.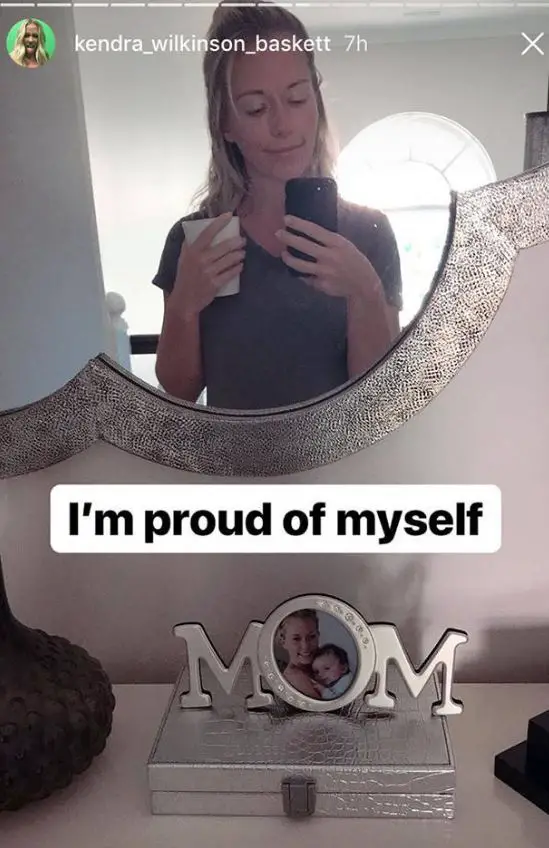 Kendra Wilkinson's post on Instagram. (Photo: Kendra Wilkinson's Instagram)
Additionally, Kendra and Hank were spotted for the last time at their son's soccer game in L.A.; where both of them showed up without their wedding ring.
Kendra's Husband Hank was reported to be in an affair with a transgender model in 2014, which initiated the problem between them. As per reports, Kendra flushed her wedding ring down the toilet, when the rumors regarding Hank's affair was flashed out.