Entertainment
Lisa Kennedy Montgomery Keeps Her Married Life With Husband Low-Key! But Still, It's A Happy Family
There are plenty of individual in this world who absolutely flaunt their love relationship in front of the world. But then, some people do not love doing such and rather prefer maintaining a low-key relationship. However, not opening up does not mean that the relationship they have is not a happy one.
This very scenario is something which Lisa "Kennedy" Montgomery can broadly explain to you, as Lisa remains low key regarding her relationship with her husband, but, still has been enjoying it to a greater extent.
So, let's have a look at how their relationship is like and find out every detail on their low key yet happy married relationship.
Lisa "Kennedy" Montgomery Has Been Enjoying A Family Life With Her Husband & Children:
Lisa "Kennedy" Montgomery is a star in the media world, who is best known for her show named "The Kennedy Show." Similarly, she is equally known for her elephant tattoo which she has inked on her pelvis.
Moreover, Lisa has mimed oral sex on a microphone while standing next to Rudy Giuliana at the VMAs in 1994, which shows she is not shy about many things in her life.
But what she is not that open about, is her married relationship with her husband Dave Lee, who she is married since May 2000.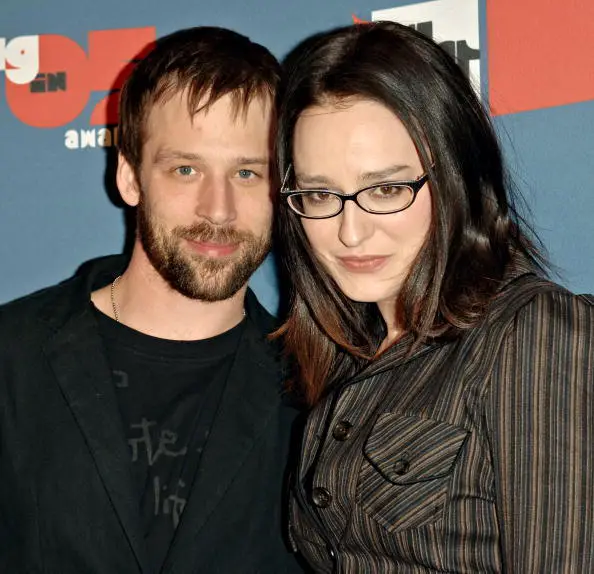 Caption: Lisa with her better half, her husband, Dave Lee.
Photo Credit: Heavy
This MTV VJ Lisa and the former professional snowboarder Dave have two children together among which their first child, their daughter named Pele Valentina, was welcomed into this world back on July 1, 2005. They also are blessed with another daughter, Lotus.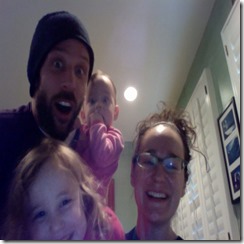 Caption: A rare image of Lisa Kennedy Montgomery's family.
Photo Credit: dailyentertainmentnews.com
Talking to Cosmo in 2015, Lisa expressed that back in time she was stressed between jobs and was unsure if she took up a job that she wasn't passionate about. But, Dave was the one who believed in her and was a supportive husband as well. She said,
"My husband was like, 'You need to figure out what you really want to do.'… He was absolutely right. He was the one who believed in me."
Now, what else would a wife desire more from her husband? To have somebody who believes in you and supports you through the thick an thin is something only a few are blessed with. No wonder Lisa is one lucky woman!
It's true that the duo has been married for 17 years now; however, we only get to hear a little bit from them, but, as we all know, empty vessels are the one making a lot of noise!
Despite the fact that she has maintained a pretty secretive family life, there is no doubt that she is one successful woman in her profession. By far, Lisa has hosted, co-hosted various programs such as: 'Friends or Foe,' 'The Buzz,' and Reality 'Remix.'
However, hosting 'Kennedy' has helped her attain massive heights in her career. Moreover, Lisa, who now is a political satirist and radio personality, should be taking back home a hefty salary for her contribution to the industry but, she has opted to remain mum about her earnings as well as her net worth!