Entertainment
Mixed Ethnicity Actress Rozonda Thomas: Is She Dating With Ex-Husband of Mariah Carey?
Falling in love is something which is not under our control. When we find someone perfect for us, our hearts automatically starts beating for them. You might have several unsuccessful relationships, but sooner or later, you will surely find your perfect partner. Likewise, did American actress Rozonda Thomas find a perfect boyfriend for her? Let's find it out.
Rozonda Thomas has experienced multiple relationships till now. We also found a list of people whom she dated in recent years. Rozonda is now said to be dating Nick Cannon since March 2016.
Boyfriend and Dating Nick Cannon?
American television personality, Nick Cannon is the ex-husband of American singer Mariah Carey.They got married in 2008 on Windermere Island and had a divorce in 2016. They had announced their separation in August 2014.
Now, he is rumoured to be dating the actress with mixed ethnicity, Rozonda Thomas, after they were seen cosying up to one another.
In July 2016, Cannon was spotted kissing Rozonda at the WDKX's Summerfest Concert in Rochester. A source told the New York Daily News-
"He (Nick Cannon) watched Chilli intensely and lovingly as the group performed, then couldn't keep his hands off her backstage"

'It looked serious. They were hugged-up and kissing.'
Recently, they were again spotted together, his time at a DJ gig in the Bahamas. Nick Cannon was again seen cuddling up to Rozonda Thomas. They took a picture together where Cannon kept his arm around Rozonda 'Chilli' Thomas.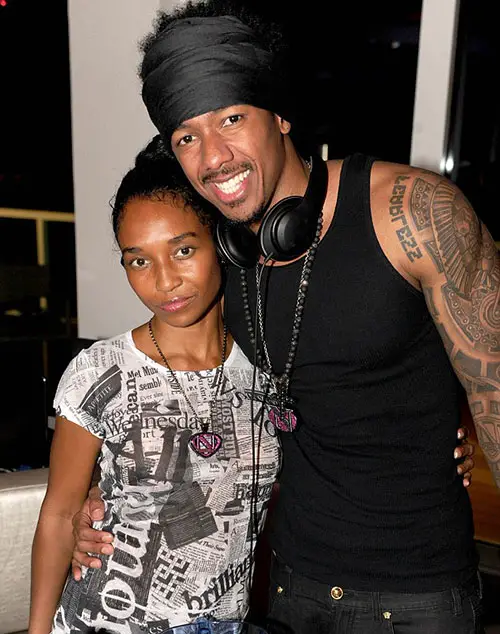 Caption: TLC songstress Rozonda 'Chilli' Thomas was spotted cuddling with America's Got Talent host Nick Cannon at a DJ gig in the Bahamas (July 2016)
Source: mogaznews.com
In mid-July, E! News interviewed Nick, and he told about his connection with Rozonda Thomas. He had then bantered saying "Chilli is 'amazing." He then gushingly continued "She's an outstanding person," "you've gotta ask her what's going on."
Prior to dating Rozonda and after separation with Mariah Carey, Nick dated Nicole Mitchell Murphy (2015), Jessica White (2015), Heidi Klum (2015), and Sherise Cromwell (2015).
Rozonda's Multiple Relationship and Boyfriends:
From the year 1990 to 1998, she was in a relationship with producer Dallas Austin. On June 2, 1997, she gave birth to their son, Tron Austin. Likewise, she reportedly dated Usher Raymond (2001 - 2003), Hill Harper (2006), T. J. Holmes (2007 - 2008), Floyd Mayweather Jr. (2008), Larry Johnson (2009) and Tyrese Gibson (2012 - 2013).
Caption: Rozonda with her nineteen-year-old son Tron Austin
Short Bio:
American actress, dancer, singer-songwriter Rozonda Ocelean "Chilli" Thomas was born on February 27, 1971. She was born with mixed ethnicity to parents Abdul Ali and Ava Thomas. Chilli gained popularity as a member of group TLC in the early 1990s. TLC is one of the best-selling girl groups of all time.
In the year 1989, Rozonda graduated from Benjamin E. Mays High School. She released a new solo single "Body" which served to promote her new fitness workout campaign in 2016.
It has been announced that she has joined the cast of the film Marshall, a biopic based on the life of Thurgood Marshall.