American actor, Nick Cokas was once a happily married man with a loving wife in his family. Unfortunately, a cheating incident ruined his marriage; eventually leading to his premature divorce.
So, after the devastating split from wife, did Nick reconcile with her or moved on with his life? Find out all about his married life along with the professional details including wedding, net worth, and more!
Married Katharine McPhee, Wedding Details
At one point in his life, Nick was a married man, always loyal to his wife.
He first met his wife, actress Katharine McPhee in 2005 and the pair soon developed a romantic relationship. Katharine - who rose to fame as the runner-up on the season 5 of American Idol - eventually got engaged to Nick, a year before getting married on 2 February 2008.
Elegant Wedding You Should Know:- Alexis Roderick Bio: Billy Joel Wife Age, Wedding Info, Net Worth, Ethnicity
The wedding ceremony took place in Beverly Hills and was attended by the couple's family and some close friends including musician David Foster, who played the piano at the wedding.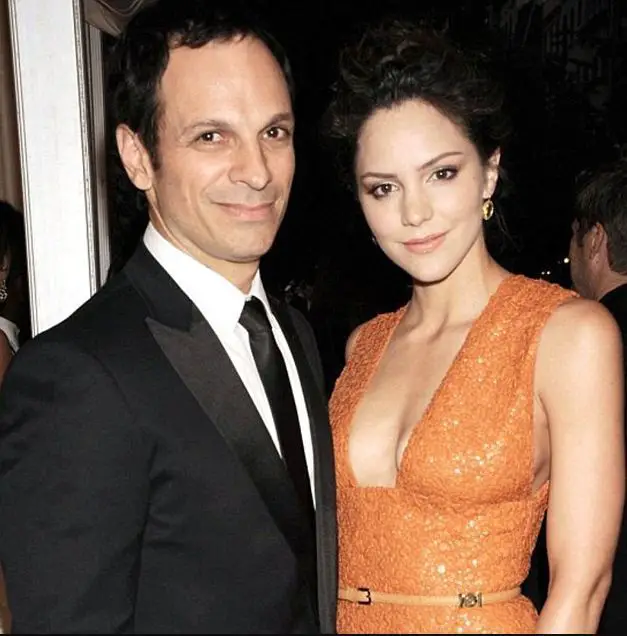 Nick Cokas and Katharine McPhee got married on 2 February 2008 (Photo: DailyMail.co.uk)
The pair's marriage was followed by a few years of romance until Katharine got involved in a cheating scandal that somehow led to the pair's divorce.
Divorce After Wife Cheats
Even after more than five years of tying the wedding knot, Nick and his wife's marriage looked perfect on the surface. However, the relationship was crumbling underneath which became apparent when Katharine got intimate with another man.
Relationships That Crumbled Due To Cheating Partner- Lisa Nicole Cloud Background: Cheating Husband, Married Life Shaken
In October 2013, Katharine was pictured making out with director Michael Morris - whom she had worked together in the TV series, Smash - at a parking lot in Los Angeles.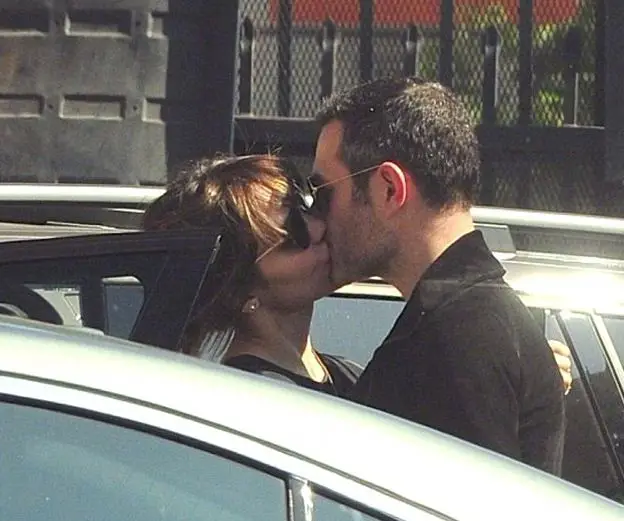 Katharine McPhee cheats on husband Nick Cokas with Smash director Michael Morris in October 2013 (Photo: DailyMail.co.uk)
While Katharine's agent claimed that the pair had already separated when the kissing incident took place, the divorce papers suggested otherwise. Nick and his wife filed for divorce only in May 2014, which implied that Katharine cheated on her husband.
The divorce settlement revealed that Katharine was ordered to pay a sum of $102,616 along with alimony payment of $400,000 per year or $33,333 per month. It did make Nick a rich man, with his net worth already amounting to $6 million.
Nick Cokas & Katharine McPhee Post-Divorce
Despite the divorce, fans were hoping to see Nick and Katharine put aside their differences and reconcile their romance. And, Katharine was also spotted with her ex-husband - a tall guy with a height of nearly six feet - in 2014 which made the fans optimistic about the duo.
However, the couple had separated for good and were in no condition to get back together. Soon after the divorce, Katharine - now age 34 - started dating Canadian musician, David Foster and the lovers got engaged in June 2018.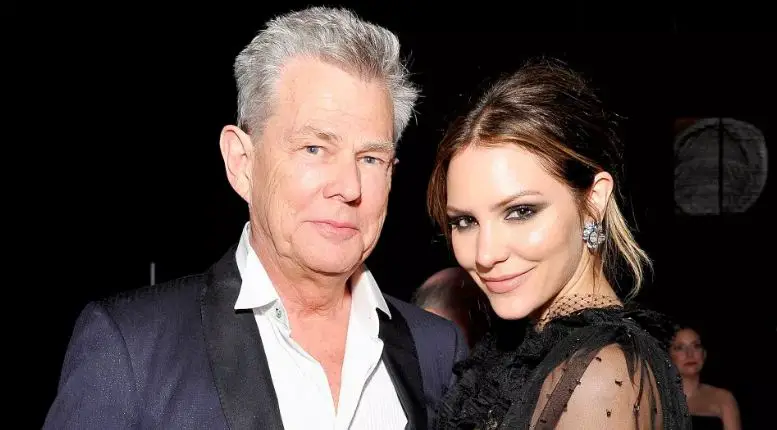 Katharine McPhee with fiance David Foster at the Oscar Awards after party in West Hollywood California on 4 March 2018 (Photo: USMagazine.com)
Interestingly, David had been a guest at Katharine's first wedding and Nick probably never imagined that he would get backstabbed by a friend. Talking about Nick, the 53-year-old is single, and his dream of starting a family may have been halted for now.