Entertainment
Why Did Nick Groff, Married Man With Wife Leave Ghost Adventures? Or Did He Really?
Nick Groff became an overnight star after he co-created the Travel Channel's famous series, Ghost Adventures in 2008.
The TV personality was enjoying the success of the show, which was successfully running for ten seasons starring him, Zak Bagans and Aaron Goodwin in the lead until he made the announcement to leave the show.
Surprise to all, back in 2014, Nick came forward with shocking news about him no longer remaining a part of the show. There were many rumors in the media surrounding his exit, but not all could be true.
Departure From Show; Long-Time Friend Says "Was Fired"
Nick gave a shock to everybody when he announced his departure from the show in 2014 after taking up the role of the executive producer of the series, Ghost Adventures for 10 seasons.
On 24 November 2014, he shared a post of Facebook informing fans of his departure from the show. Further, he thanked all the crew members and supporters for all the respect and love, they had showered Nick all those years. He wrote on his Facebook wall,
"Thank you everyone for your support through the years! I'm writing to say that I will no longer be a part of Ghost Adventures on Travel Channel. I am honored to have helped build an amazing paranormal phenomena that has touched people's lives all around the world. I am continuing to research and investigate all things paranormal as I start the journey through the next stage of my Life. Much respect and love to all my GAC and Ghost Adventures fans. See you all soon..."
Fans assumed Nick's departure came due to his commitment to a new show titled Ghost Stalkers, aired on 19 October 2014. However, more than two years of Nick's exit from Ghost Adventures, his co-creator and long-time friend, Zak Bagans posted a series of tweets which hinted towards Nick getting fired from the show. Zack shared three separate tweets in December 2016, in which he commanded an unnamed man to stop calling Ghost Adventures as his achievement.
Zack further pointed out that the man had no right to take credit for the show as he (assumably Nick) was fired from. Zack wrote on his Twitter,
"Disgusted to see someone using our show name Ghost Adventures to keep promoting shows and himself that we want absolutely nothing to do with"
Although Zack didn't mention any names, fans knew that he was talking about Nick. Some of them countered by supporting Nick remarking that he had the right to use the show's name for he was a part of the show for nearly six years.
Fans assumed that Zack was furious at Nick for using the show's name for promoting another paranormal series, Paranormal Lockdown. A theory even suggested that Nick was fired from the series due to a breach of contract as he was producing Ghost Stalkers while also working as executive producer for Ghost Adventures.
While the actual reason for Nick's departure from the show has not disclosed up to this day, he has involved himself in other paranormal projects. As of 2018, Nick has started an online network alongside Elizabeth Saint and Justin Narragon titled VIDI Space, where viewers can watch and interact with live streaming personalities through weekly episodes.
More-Than-A-Decade-Long Married Life; Father Of Two Children
While Nick is tangled in his professional life, he also leads a more-than-a-decade-long blissful married life on the other.
He is blessed with a loving wife, with whom he has been involved for a long time. He got engaged to his high school sweetheart, Veronique Roussel during his senior year at high school. The pair got married on 25 September 2004, where Zack Bagans served as the DJ for the ceremony.
Veronique, the former wedding coordinator at the Ritz-Carlton, gave birth to the couple's first daughter Annabelle on 7 December 2010. Nearly four years later, in September 2014, the pair was blessed with a second child, a daughter named Chloe.
Nick and Veronique are a perfect match for each other, and despite being together for ages, the pair's love hasn't diminished.
The 38-year-old enjoys flaunting his love for his wife and children on social media. On 10 March 2015, he shared a post on Facebook with Veronique on her birthday and expressed his appreciation for her.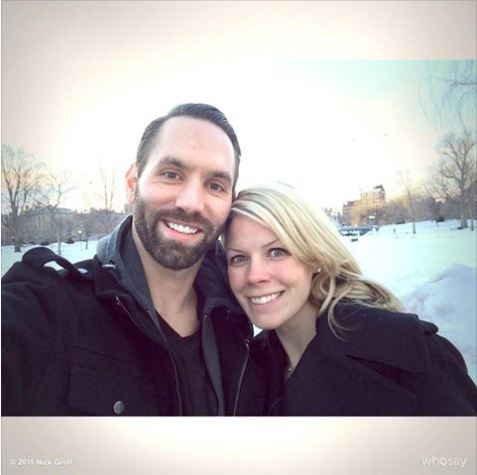 Nick Groff and wife Veronique Roussel in 2015 (Photo: Nick Groff's Facebook)
Nick and Veronique celebrated their 12th Wedding Anniversary on 24 September 2016 and later took the occasion to Facebook. The proud father of two daughters also features his princesses occasionally via Facebook. On 8 November 2016, Nick shared a picture along with his youngest daughter Chloe and mentioned about enjoying the father-daughter moments.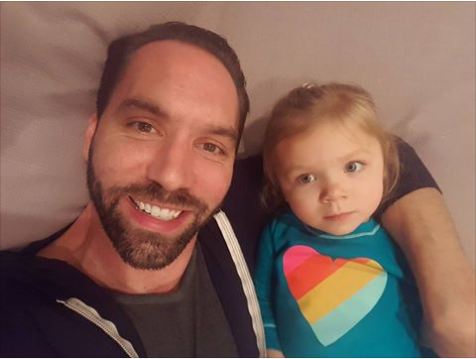 Nick enjoys father-daughter moments with youngest Chloe (Photo: Nick Groff's Facebook)
Further on 7 December 2016, he shared the photo of his Annabelle, his first daughter, and wished her for the occasion of her birthday.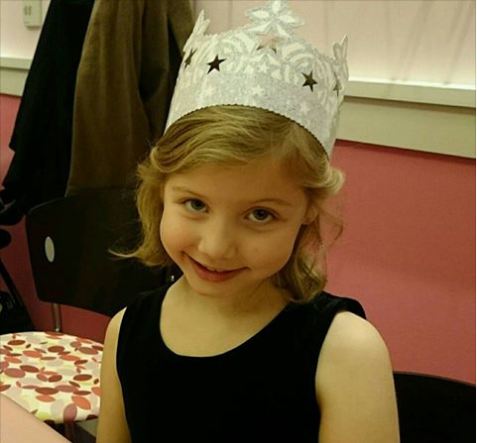 Nick's daughter Annabelle celebrates her sixth birthday on 7 December 2016 (Photo: Nick Groff's Facebook)
The San Jose native currently resides in New England with his wife and children. As for finances, the family is living comfortably on Nick's net worth of $1 million.