Entertainment
Peter Berg Dating Again After Split With Comic Girlfriend? Has A Son With Former Wife That He Cares About
There might be few people who have no idea who Peter Berge is. The American actor, director, and producer, who is notable as an executive producer of Emmy Award-winning drama Friday Night Lights is undoubtedly popular and successful.
However, his life off-screen is not as highlighted as much as his professional life. In other words, we can say that his prolific career overshadows his personal life. Today, let's try to get hold of his failed marriage and new dating affairs.
Peter Berg's Unsuccessful Marriage And Family Life:
Berge, who is in his early fifties, was married to Elizabeth Rogers in August 1993. When the Peter and Elizabeth fell in love with each other and thought of getting married, Rogers was an agent for Calvin Klein.
As husband and wife, Berge and Rogers welcomed a son named Emmett Berg in late 90s. The news about Berg's separation with his wife spread like a wild fire, soon after the pair became proud parents of a son.
As per some sources, Berg got divorced with his wife in 1998. However, Peter is yet to reveal the exact date of their divorce, along with the birth date of their son.
Earlier in 2014, Berg penned a story for Time, where he revealed that he doesn't allow his son to play football anymore. Berg wrote-
"Head and neck injuries are what parents thinking about letting their children play tackle football should be thinking about, talking about, and demanding answers about, from any coach presenting himself as a worthy custodian for their child's introduction to tackle football."
He also said-
"Young boys must be taught to play football without leading with or lowering their heads. Young players must be drilled over and over and over with Heads Up Football skills until that skill set becomes muscle memory and second nature."
Spirits Lifted Again To Fall In Love?
Who says that a person who has been in a failed marriage can't fall in love again?
Right after ending the marital relation with Elizabeth with a divorce, Berg was found dating Estella Warren. They dated almost for four years (from 2002 to 2006).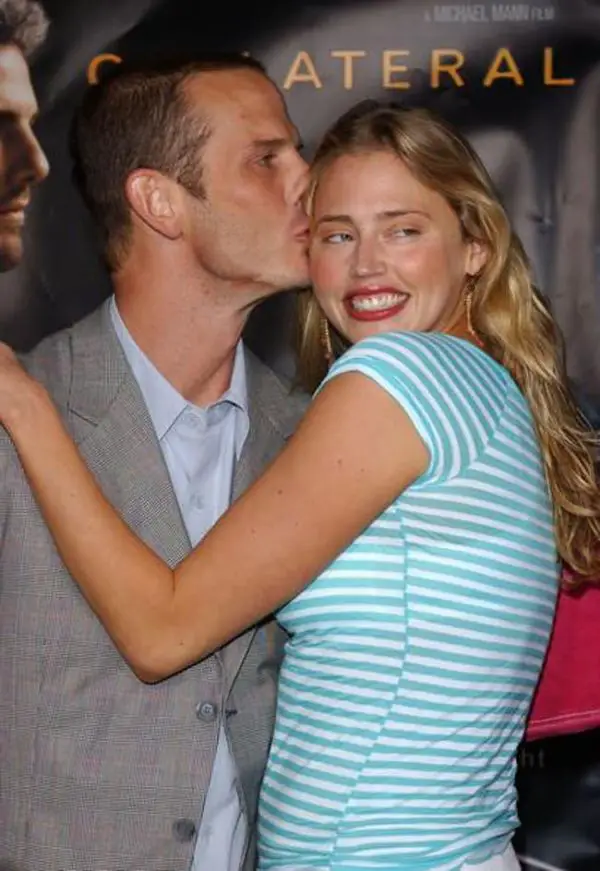 Caption: Peter Berg pictured with Estella Warren at the Los Angeles Premiere of Collateral in 2004.
Photo Credit: Ranker
And in 2012, Peter was rumored to be dating Whitney Cummings. However, their affair wasn't confirmed, until they were pictured cozying up in NYC'S East Village neighborhood outside of the Bowery Hotel in July 2013.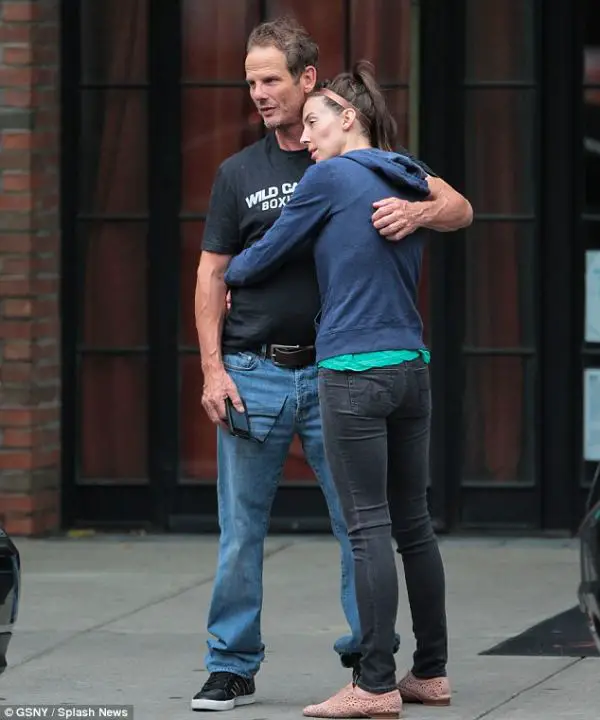 Caption: Peter Berg photographed with his ex-girlfriend Whitney Cummings on July 12, 2013, in New York City.
Photo Credit: Dailymail
Later that year in October, Berg and Cummings confirmed that they had ended their relationship. The former Whitney star Cummings opened up about the split during a stand-up performance. According to a witness-
"She announced it. It kind of sounded like a bad breakup –- she talked about hating guys."
Another source said that they ended their relationship two weeks ago.
Since 2013, Peter hasn't been spotted with any lady in public, who could be guessed as his new love interest. Though he has been maintaining privacy in his love life, his professional life is not private at all.
The graduate of Macalester College, Berg began his acting career with an episode of the TV series 21 Jump Street 1988. And by this time, he has a large number of acting credits.
Caption: Peter Berg talking about his film Deepwater Horizon in an interview in September 2016.
Peter Berg is known for working in the films like Very Bad Things(1998), Chicago Hope(1995–1999), Friday Night Lights (2oo6-2011), and Battleship (2012).
He is also notable for working in Lone Survivor (2013), Hancock (2008), Battleship (2013), Lone Survivor (2013), Patriots Day (2016), and, Deepwater Horizon (2016).
Active in the industry for almost three decades, Berg enjoys an eye-catching net worth of $30 million.
Stay with us for the emerging updates on Peter Berg!