Entertainment
Preacher's Joe Gilgun Just Can't Find a Girlfriend? Cleared Off Dating and Gay Rumors in Interview
The celebrity world is such that every 'single' star has faced one question or other regarding his sexual orientation. Joe Gilgun is also in the same verse of being single and not having girlfriends. But do that count him in the gay- section? Well! We will find about it.
His Girlfriend and Dating History?
He is handsome, and many of the girls will certainly love to hang out with him.
He mentioned in an interview that he is currently single. However, he previously dated his "This is England" co-star Vicky McClure. Is he a gay or exhibit any gay-ish nature? We see numerous shirtless photos on his Instagram. And some of them do raise the questions and doubts. But that alone doesn't make him gay, Does it?
Such pictures apparently give a "gay" ish clue even though Joe explains he's not. In a recent interview, he has cleared all these rumors and has assured everybody that he is not a gay or homosexual.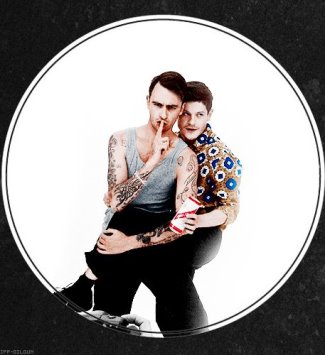 Caption: Joe Gilgun and his Misfits co-star Iwan Rheon.
Source: famewatcher.com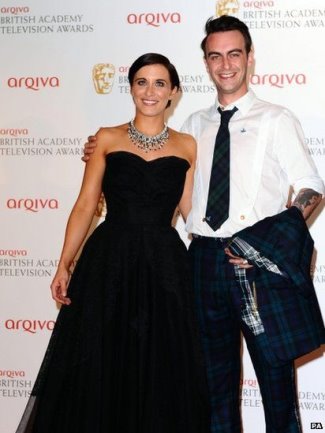 Caption: With his Ex-Girlfriend Vicky McClure
Source: famewatcher.com
He is also mentioned to be straight according to the voters at gay-or-straight.com
Clearing off the Gay rumors:
Have a look at what he has to say about people calling him a gay:
"I just can't find a girlfriend and I don't just snog anyone or sleep with anyone. I don't do that. I wish I could. But fuck man, you'd end up with syphilis."
He added,
" I'm not very successful with girls. I'm too busy making a twat of myself. I'm one of them, idiots. I want to be more like, who do I want to be like? Iwan [Rheon, off Misfits] is quite sexy. He's handsome and girls like him a lot. I don't know what it is. He's just cool. I'm not very cool. I'm a bit of a tit. As a result, girls just tend to go "I'd rather not involve myself with him". Girls don't want to sleep with people who are terracotta either. Do you know what I mean?"
A bit of relief for the girls who are in love with this lad, right? Being single doesn't mean someone is gay. This is what applies to this English actor as well. The "preacher" drama star, has cleared off his rumors.Maybe he is yet to find the right match for him or maybe he is just too busy with hs professional life.
Who knows, we might have to wait to know more about his personal and romantic life. Not much can be seen through social media sites as well in this regard. But let us not jump into any major decision just by the look of things. he might be waiting for someone who he can find a click with.
Caption: Joseph Gilgun Interview | Preacher Season 1 Premiere.
Joe's A Short Bio:
Joe Gilgun is a British actor. Born on March 9, 1984, in England to mother Judith and father Andrew. As a child actor, Gilgun played little tearaway Jamie Armstrong in Coronation Street between 1994 and 1997 which shows that he had his sights firmly set on his goals from the very beginning. He left the soap when the actress playing his on-screen mother left.
Gilgun revisited the set in an ITV special The Kids from Coronation Street in 2004. He has shown his remarkable acting caliber in various films and TV shows including "Misfits". "The Preacher" is his most recent project as of 2016. He has won Virgin Media TV Award and SFX awards in 2012. He can also be seen in several music videos which he did during the earlier phase of his career.
With the talent and skills he possesses, it shall be safe to say that he might touch new heights in the days ahead.