Entertainment
What Is Quad Webb Lunceford's Age & Real Name? Disturbed Married Life, Hinting Divorce?
American actor Quad Webb Lunceford created a buzz due to her unusual screen name, which has led to speculations if this was her real name or not. And her age is a constant source of gossip because of her youthful appearance, and spellbinding smile.
Similarly, the gorgeous beauty has also been in the news because of her strained relationship with her husband, provoking rumors of divorce.
If you too want to perceive more about Quad's real name, her age and the current relationship with her husband, then this article's just for you!
Unusual Pet Name, Forever Young
Quad Webb Lunceford, who celebrates her birthday on 13 May, is one of the most known reality stars today because of her appearance in the BRAVO's Reality Show, Married to Medicine.
The Memphis native, born as Quadrifinka Webb, shortened her initial name to Quad and adopted her husband's surname Lunceford after their marriage in 2012.
Quad has captivated the attention of the viewers because of her youthful looks even at her late thirties and keeps growing beautiful with the course of time.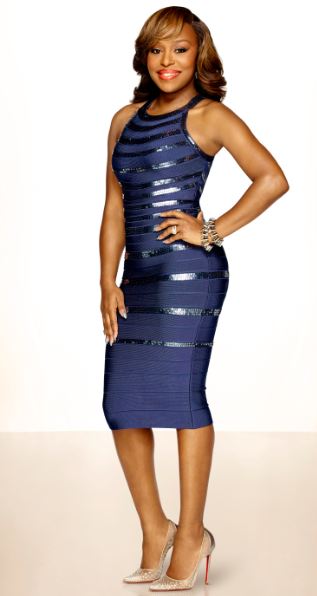 Quad Webb Lunceford smiling to the camera during a photoshoot (Photo: lasentinal.net)
But the beauty, who has a net worth of 1.5 million, is starting to show a few stress lines due to her muddled married life.
Marriage On The Rocks
The 37-year-old former Medical Sales representative has been married to psychiatrist Dr. Gregory Lunceford for six years.
However, differences in their marriage started during the 5th season of series Married to Medicine which aired between November 2017 to March 2018.
The actual reason for the strained relationship between the pair has not yet been revealed, but Quad accused Gregory of not supporting her emotionally despite fulfilling physical needs. Quad felt that her husband was more focused on his career making her wife the second priority.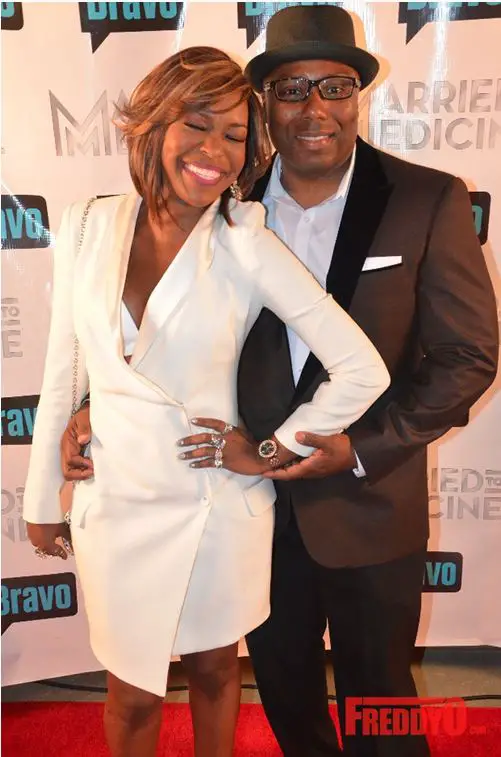 Quad Webb Lunceford along with her husband, Gregory Lunceford (Photo: freddyo.com)
Not just that, the cause of the difference between the couple was thought to have centered around having a baby. Gregory wanted to have a kid, but Quad was not interested because she wanted the child to be brought in a stable environment.
She quoted saying to The Grio, on 1 December 2017:
I desperately would love one day to have at least one child. Max being two," she says in an exclusive interview with TheGrio. "But it would be unfair for me to bring a child into this world in a household where we're not seeing eye to eye.
She further added in an interview that the couple had tried counseling sessions in a bid to save their marriage and recounts that they were kicked out of the session because of Gregory's reluctance to co-operate. She stated:
"We've done marital counseling and the minute that the counselor wanted to address some things with him he continued to deflect to me so she(the counselor) became very frustrated. Essentially, we got kicked out of counseling. She couldn't see him. She got that frustrated."
On 21 December 2017, blogsite Straight From The A, even reported that the couple was already living separately for months. Similarly, the reports got strengthened as Quad's Instagram had no mentions about her husband since July 2017.
Moreover, in the final episode of the show Married to Medicine, the couple were engrossed in a heated discussion about the dreaded "D" word- Divorce.
The couple's marriage is experiencing rough tides, and only time will tell if Quad's marriage will outlast the rough waves or sink.
Keep Visiting to stay updated on the married life of Quad Webb Lunceford!