Entertainment
Scott Grimes Is Getting Married! Engaged With Girlfriend, Movies Star In Glee
Scott Grimes is an engaged man for - wait for it - the third time! The Lowell Massachusetts-native, age 47, got engaged to his co-star girlfriend, seven months after going public about their relationship.
Dating - or married life, for that matter - so far has been the kindest ally to Scott, who's divorced twice. Perhaps, the third time could prove as the charm for the American Dad voice actor.
Read along to learn more about his most recent engagement as well as net worth from TV shows & movies!
Gets Engaged To Co-Star Girlfriend; Dating Since July 2018?
Scott is officially off the market after his girlfriend & The Orville co-star, Adrianne Palicki took to Twitter to announce their engagement.
Engaged In 2019:- Crystal Leigh Is Engaged, Meet Her Fiance 5SOS'S Guitarist Michael Clifford
Tweeting a snap of the two in each other's arm all the while flaunting a new ring, his girlfriend-cum-fiancee Adrianne shared the news on 18th January 2019 with her 192 thousand followers by writing:-
"So happy to spend my life with you @ScottGrimes... "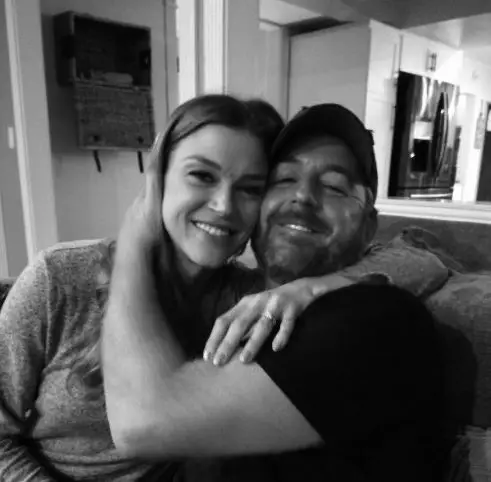 Scott Grimes' girlfriend, Adrienne Palicki announces the engagement by flaunting a ring via the 18th January 2019 tweet (Photo:- Adrienne Palicki's Twitter)
To his fans' dismay, his wife-to-be Adrienne tagged the post with the hashtag "I do," which subsequently spawned rumors suggesting that the pair might have married in a private wedding ceremony.
Discover:- "Potter" Movies David Thewlis Net Worth Revealed! Is He Gay Or Married?
The news of Scott committing to his The Orville co-star comes seven months after the pair went public with their relationship. In July 2018, they stepped out holding each other's hand at a red carpet event during the San Diego Comic-Con 2018.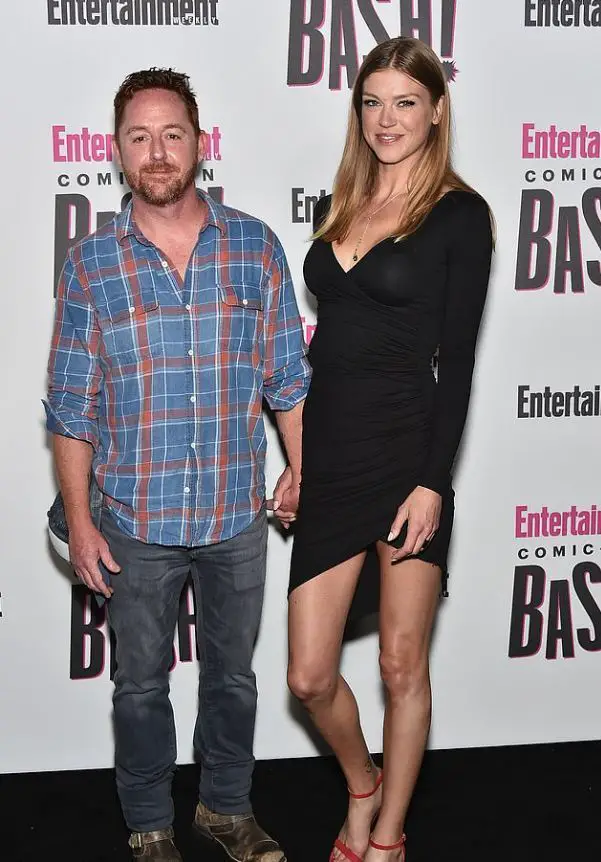 Scott Grimes walks out hand in hand with Adrianne Palicki for the first time during 2018 San Diego Comic-Con (Photo:- dailymail.co.uk)
According to industry insiders, the smitten couple - who began working alongside each other in the Seth MacFarlane's science fiction comedy-drama since 2016 - could have been dating since late 2017.
Married Twice; Girlfriend-Cum-Fiancee Formerly Engaged To Stuntman
If Scott - who has countless hit films & movies under his belt including Winter Tales, Mystery Alaska, Together We Stand, Party of Five & ER - and Adrianne do manage to tie the knot, assuming that they haven't already, it will be the former's third so far.
Between 1997 to 2007, the Critters actor enjoyed a decade long marital relationship with Dawn Bailey, with whom he shares two children. And, four years after divorcing his first wife, he married makeup artist, Megan Moore.
Sadly, the 47-year-old's second marriage saw the same fate as his first as he and Megan parted ways in November 2017. Following the divorce settlement, Scott's $5 million net worth took a massive hit.
Celeb With Similar History:- Riverdale Actor Skeet Ulrich At Age 48, Twice Married & Dating | Him Now
Like him, his wife-to-be is no stranger to breaking up either. Adrianne called off her engagement to her stuntman fiance, Jackson Spidell, who she got introduced to on the set of the movie John Wick (2014).