How many of us peasants can say, we have danced with Michael Jackson and Madonna, the most celebrated dance legends of the world? Well, Algerian born dancer Sofia Boutella can.
The dancer of 36 years of age first came into prominence when she got cast as the "Nike girl" in 2007 in Nike's women advertisement. Her Nike gig led her to dance with Madonna in a concert tour along with starring in Michael Jackson's last music video 'Hollywood Tonight.'
Sofia also dipped her toes in acting; she portrayed the role of Princess Ahmanet in the movie The Mummy with Tom Cruise.
Who Is Sofia Boutella Dating?
Hollywood can be a tricky place for a relationship, sharing a life with someone while trading the unstable waters of the show biz is indeed challenging. But, the pretty actress seems to be doing well in her lovelife.
In 2008, Sofia famous for her titular role in StreetDance 2, dated singer-songwriter, Matt Pokora. Her personal life was under wraps for a long time, no news of her relationship status with Matt or any other individual surfaced. No any linkups with a female ruled out a lesbian romance.
However, in 2014 the actress of French nationality sparked dating rumors with her co-star from Jet Trash Irish actor, Robert Sheehan. The Irish actor eventually confirmed their romance in Feb 2015.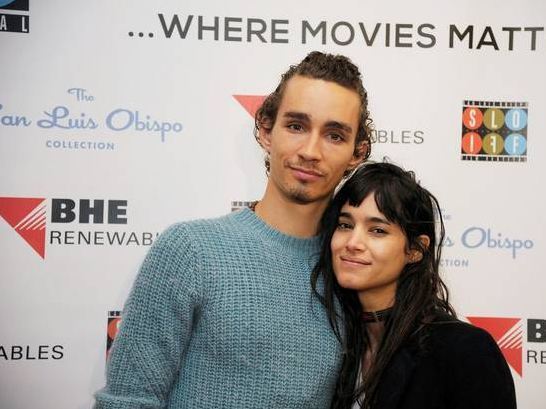 Sofia Boutella with her boyfriend Robert Sheehan attends on 10th March 2015 (Photo: Getty Images)
With constant public appearances, the couple was busy spreading love in the air. Robert, a loving boyfriend, even would fly his love down to the various location for a good time.
But, showbiz world got buzzed when Sofia and Star Trek actor Chris Pine went hand in hand in the Coachella music festival. This outing gloomed question over her relationship with Robert Sheehan, were they done?
Nevertheless, their fans rejoiced when the link up with the Star Trek actor turned out to be just a rumor.
Who Is Chris Pine Dating?:-Chris Pine Is Dating! 'Star Trek' Actor Found A British Girlfriend
However, the status of Sofia and Robert's relationship was still unclear. Alas! in no time, he eventually confirmed their break up, conveying they were still friends in 2018. Robert who supports gay equality said,
"We still love each other a lot. We still acknowledge that you know."
Sofia of French nationality need not worry, a beautiful and hardworking girl like her will surely find her match soon. Or has she already? At the moment it is not clear.
Her Height, Weight, Ethnicity, Parents
Sofia of height 5 feet 5 inches (1.65 m) was born to Safy Boutella. Her inclination towards creativity came from her father, Safy, a composer, and choreographer of Jazz music. Her father and architect mother moved to France with Sofia of age 10 when civil war broke in Algeria.
With her parents' encouragement, Sofia of Algerian ethnicity started rhythmic gymnastics and eventually got selected for the French national Olympics team at the age of 18.
Her involvement in the game, and later in the entertainment world made her travel so much that The Kingsman actor of weight 54 kgs describes herself as a gypsy.