Entertainment
Two Unsuccessful Marriages With The Same Person: Veteran meteorologist Linda Church Husband, Divorce And Family Life
Today we are discussing a meteorologist. To be more precise, she has been serving as a weather anchor for WPIX in New York.
Want to know more about Linda Church? We bet you do. So, let's jump right in, shall we?
Linda was married to Jim Dolan twice, who is a reporter for Eyewitness News for WABC-TV in New York.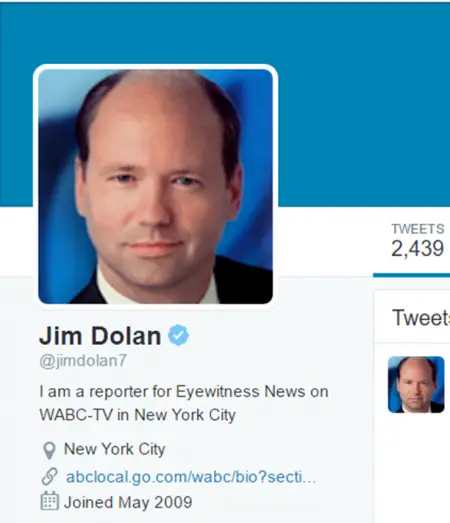 Did the word "TWICE" get your attention? We bet it did.
Linda and Jim's first marriage didn't go quite as they expected and they got divorced.
Although during their first divorce, there were no rumors about the both involved in any affairs.
After the divorce, Jim stayed in the same building where Linda lived but in a different apartment so that he could be close to his family.
Maybe Jim living close to Linda was the reason behind her marrying him again. Although, the couples attempt to save their marriage for the second time was also unsuccessful.
The ex-husband and wife have two children, daughter Colleen Dolan and son Paul Dolan.
Both the children are grown up now. Here are some pictures of Linda and her children on her Instagram account.
Linda is now single and there is no rumor or information available about her being romantically involved with anyone. The same is applicable to Jim as well as no news about him dating anyone is currently available.
Both have decided not reveal the cause of their divorce. We just have hope that they will someday disclose the cause.
Linda Church's Short Bio:
Linda Church was born on June 12, 1960, and currently ages about 56 years old. Having a seal from the American Meteorologist Society, Linda joined the University of Florida as an undergraduate followed by the University of New Haven to do her graduate studies.
She started her journey in the journalism field as a weather anchor at the WCJB-TV in Gainesville, Florida during which time, she worked at stations in places like Cleveland, Ohio, New Haven and many other.
She is currently woking as a weather anchor for the WPIX which she joined in June of 2000.