Entertainment
Whitney Casey, Divorced With Ex-Husband, Didn't Have Sex For 5 Years?
Our article today is based on a strong relationship of 6 years that lacked one of the basic things that every relationship must have; Sex! Yes, imagine being in a relationship for more than 5 years and not having sex with your partner. Too much?
Our CNN host Whitney Casey doesn't think so. It looks like it was an experiment of some sort, or maybe a plan, as her book "The Man Plan: Drive Men Wild ...Not Away" suggests.
She has also revealed about her personal experience when she and her ex-husband, Jason Sehorn, who is a former American football cornerback, dated for almost 6 years and never had sex until hey got married. After being together for 5 long years without sex, they got married in the 6th year but got divorced soon because of some "intellectual mismatch", according to the story. She directly said that,
"We didn't have great chemistry...intellectually...He wasn't intellectually curious."
Her marriage with Sehorn lasted between the February of 1998 till early 1999
Whitney also happens to be some sort of relationship expert apart from her career as a journalist and despite her own unsuccessful relationships. It is somewhat ironic that she has been advising people about it. She is known for her bits of relationship advice for the famous website match.com, a website created to help people find the best possible date taking account of their likes and dislikes. She has also posted several articles regarding relationships in other sites like UPTODATE.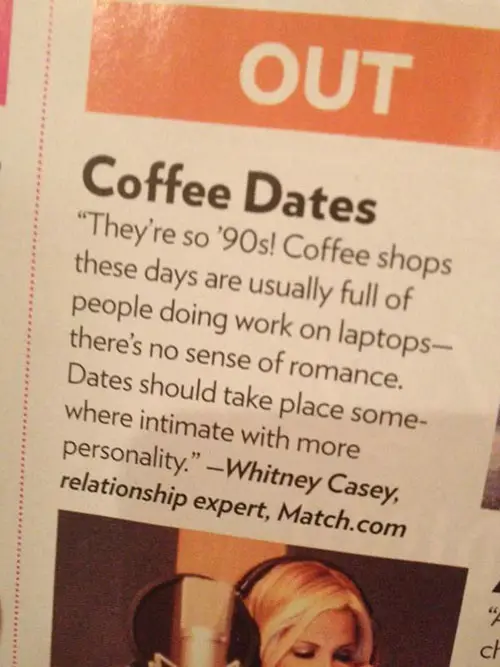 Caption: One of Whitney's Articles
Source: Match.com
Her Boyfriend and Dating History:
After the divorce, she married her new boyfriend Nav Sooch around 2010. Also, she was believed to be dating singer/ musician Adam Duritz around 2008, as well as her dating list includes names like Lance Armstrong (2007), Rocco DiSpirito (2006) and Danny Kanell (1998).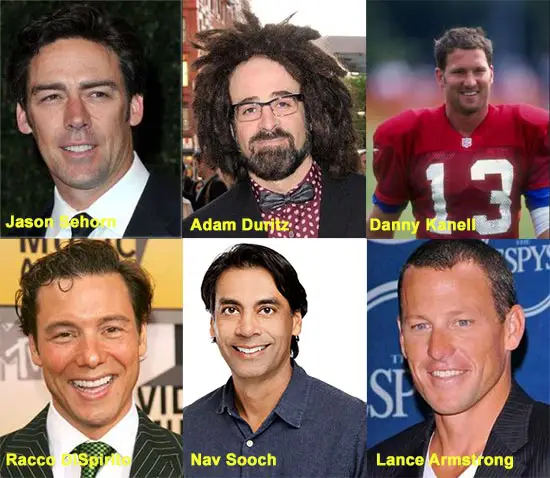 Caption: Husbands and boyfriends of Whitney
Although she is a relationship expert, however, her taste in men doesn't indicate that she herself had any long and successful relationships before she met Nav. She and Nav Scooch got married around 2010, and were last spotted in 2014 when they were finding an authentic Victorian house in Southampton village for their summer.
Whitney's Short Bio:
Whitney was born as the elder of two kids to former American national as well as Atlanta Falcons football player Charlie Casey. While she was studying at the University of Southern California, she started to date Jason Sehorn and married him later.
After the divorce, she transferred to the University of Virginia. After her graduation, she began her journalism career as an intern for FOX News and soon transferred to CNN and was the youngest anchors and reporters.
She worked for CNN for over a decade covering many hotshot stories and events. Likewise, she has also covered many special episodes for other broadcasting companies and channels like MSNBC, ESPN, Extra, VH1, MTV and more.
For her outstanding work, effort and career, she has also received multiple awards including the Emmy Awards for outstanding television personality Although she has had a very successful career, there is no information regarding her net worth value.