LifeStyle
Pretty And Attractive Gel Nail Polish Designs Of 2016
Choices vary from one person to another. Similar is in the case of nail polish. Some may like simple acrylic nail polish/nail art while some like to go for funky and unusual designs. Among all nail art designs; gel nail polish designs are one of the most trending designs of 2016. Gel nail helps to strengthen your natural nails if the gel nail polish is used for a base coat. The good thing about the gel nail polish is that it lasts for more than a week. So you don't need to worry about polishing and cleaning your nails time and again. Here, we have got the list of the best Gel Nail Polish designs for you.
1) Swirling roses
Swirling roses are one of the gorgeous designs among all gel nail polish designs. The design contains a pattern of leaves, roses, and branches connected with each other in a swirling pattern. Though these patterns are hard to create, they look incredibly beautiful when done. These gel nail designs also look shiny and sparkling. The gel gets tacky if the sticker is not applied well, so be careful with that one!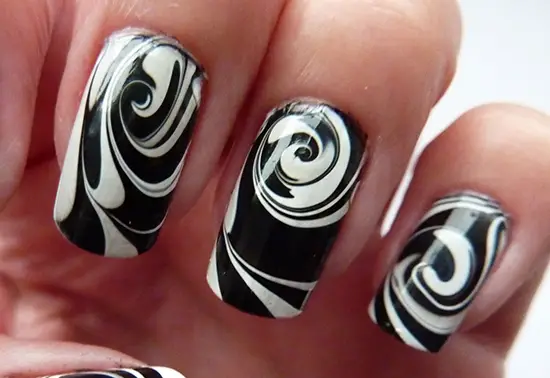 Photo Credit: ytimg.com
2) Devious Black Fencing and Flowers
Devious Black Fencing and Flowers designs are one of the most difficult ones to get it as it contains patterns on each nail and sometimes getting this design can be extremely time-consuming too. The best way to do devious black fencing is by attaching a sticker or paper pattern into your designs and melting it into your nails for an amazing gel nail art. Once done, your nails will be eye catchy and beautiful for sure.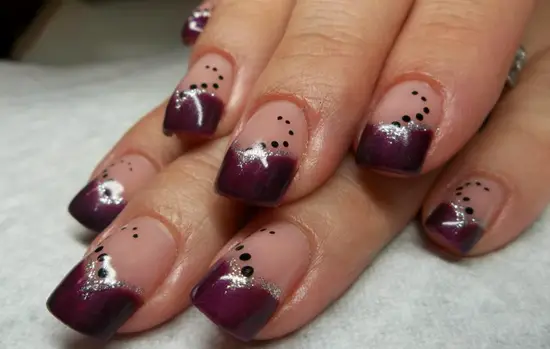 Photo Credit: blogspot.com
3) Kitty Cat Fever
This design is one of the great examples of the finest art among all of the gel nail art designs. The design is amazingly creative. If you love kitty, you will want to do Kitty Cat Fever on your nails for sure. The design is so full of creativity and do not forget to paint paws/footprints of your pet because it will make the design more adorable.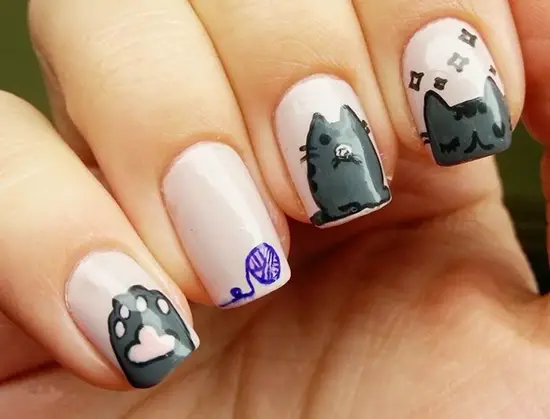 Photo Credit: pinimg.com
4) Sparkling Gems and Bow
Your nails will look heavenly with all those sparkling and shining gems. Bow designs are very famous nowadays, but you need to be careful with it, as it might tear off. Use strong gel nails and glues to avoid the chances of tearing off. This design will make your nails sparkle like stars and nails will look amazing as a galaxy full of stars.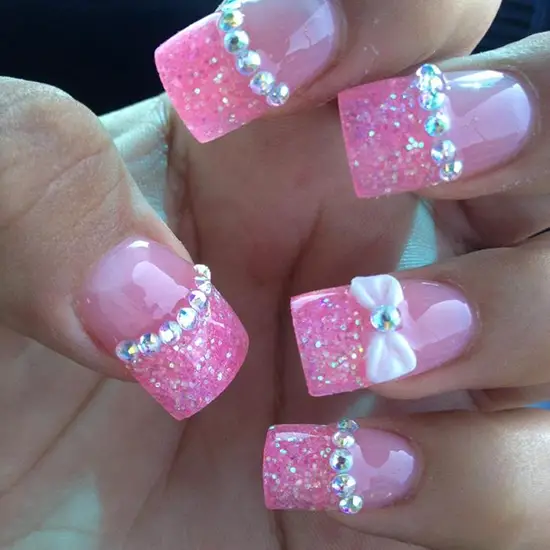 Photo Credit: pinimg.com
5) Stiletto Angles
The name itself is enough to define the uniqueness of the design. Stiletto Angles go with every type of nails whether short or long. The design looks bold, edgy, sharp and very different. The design is unique than any other nail arts. Try the design if you are wearing a bold outfit, because bold outfit will match up with the bold nail art, giving you a bolder look.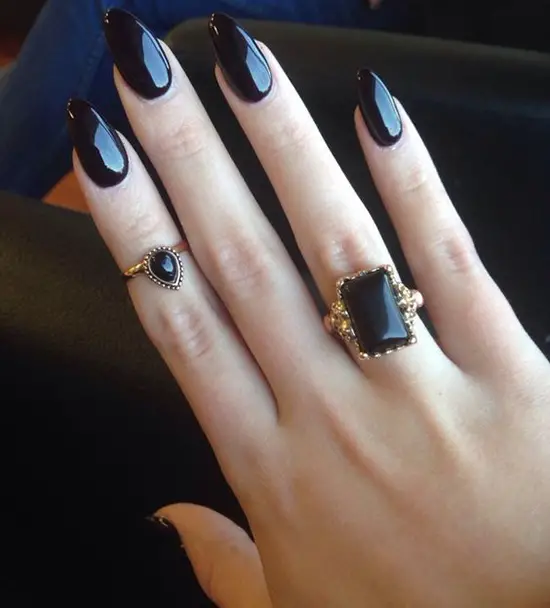 Photo Credit: pinimg.com
So, these are some of the Pretty And Attractive Gel Nail Polish Designs Ideas Of 2016. Get it done and flaunt your beautiful nail art in front of your friends and sisters and let your nails be the center of attraction.
There is one thing to take care of, though, which is once you are done with the gel nail polish, remove it safely. Ensure that all of the gel has been removed explicitly. Gel nails need UV light for curing, and it may dry up the cuticles and nails. So, apply moisturizer after removing the gel nail polish.