News
Who is Charlie Puth's Current Girlfriend? Is He Dating With Hailee Steinfeld?
It is often a matter of great interest when a celebrity or anyone famous comes in contact with someone of their opposite sex who is also well-known. Often, they will be seen enjoying just a casual meeting or a friendly chit-chat, but it gets so much of attention and hype that it becomes very confusing and a new hot gossip in the town.
Many examples can be placed on this subject, and our lucky contender of the day is none other than Charlie Puth.
Is He Dating American Actress Hailee Steinfeld?
According to reports illustrating the closeness between Charlie and HaileeSteinfeld, we have strong reasons to believe that these two are dating. Most of their talks and tabs on social media sites including Instagram suggest that they are more than friends.
Caption: Charlie and Hailee enjoying the evening with each other
To add to it, there have been other occasions when these two have been found enjoying each others company.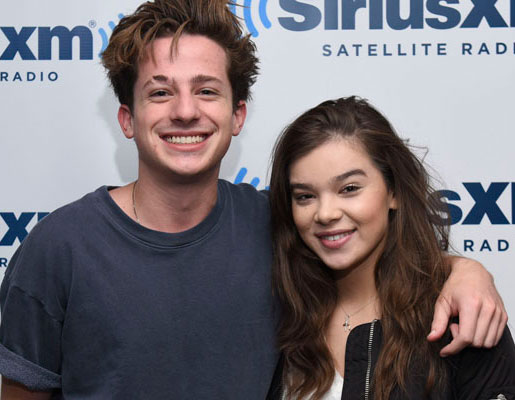 Caption: Charlie Puth and Hailee Steinfeld sharing a smile
Source: www.hollywire.com
They have been hanging out with each other and spending some quality time together. Nothing reveals truth like Twitter does, and apparently, they have some post that supports our question about their relationship.
Musician Charlie Puth has given some hit songs to his fans and admirers, although that is not just the only thing that makes him a famous 24-year-old. With his high profile life often tangling with some other celebs, he always finds his way into one kind of rumor or the other. Especially, when it comes to having a girlfriend. Or is it girlfriends?
"I am attracted to young actress Liza Soberano"- Charlie Puth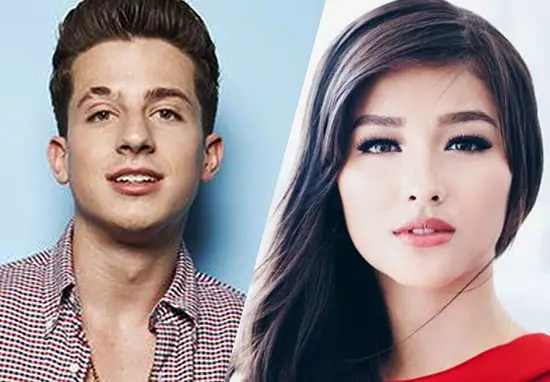 Caption: American singer Charlie Puth and Filipino actress Liza Soberano.
Source: news.abs-cbn.com
On 14th August 2016, the Grammy-nominated Charlie Puth admitted that he is attracted to Filipino actress. He recently went to the Philippines to promote his latest album, "Nine Track Mind." Liza caught his attention after he saw her on television. He even sent an invitation to his concert but Liza was not able to attend Charlie's concert.
In the concert, to the crowd, Charlie said-
"Apparently, I am attracted to this young actress (Liza)... sent her an invite, I'm just saying I sent her an invite but she's busy"
His Girlfriend and Dating History:
Maybe this is not what he intends to do. However, we can't help but notice his intimacy with Come & Get It singer Selena Gomez. There has been a lot of gossips twirling about these two and despite many claims of them being together, there hasn't been any hard and concrete evidence to verify it.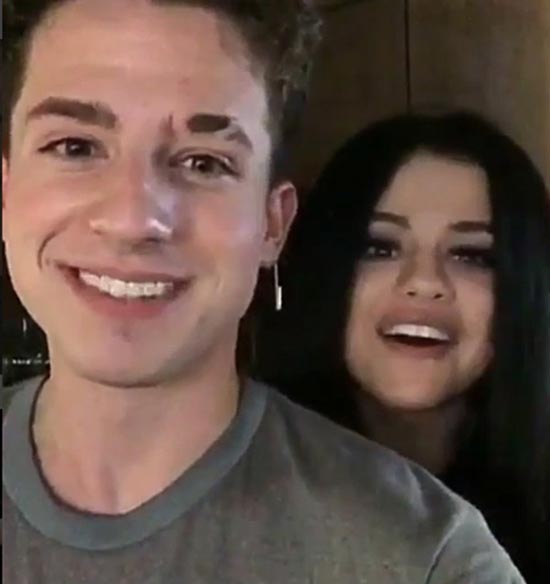 Caption: Charlie and Selena in a selfie
Source: hollywoodlife.com
And then, his famous denial has left many speculators with their jaws wide open. However, Charlie and Selena were found celebrating Selena's birthday together. Charlie himself posted a picture of them on Instagram wishing Selena a "Happy Birthday".
Kissing Title singer Meghan Trainor:
Moving to another controversial pairing, Who could forget that on stage kissing between him and singer Meghan Trainor, at the American Music Awards in 2015.
Caption: Charlie Puth and Meghan Trainor on stage kissing at the American Music Awards in 2015.
And how naïve of him to tweet about it saying that was just a kind act of friendship. Yeah! So much for that Charlie. That didn't look just friendly; it was overwhelming friendly.
before it begins...we are just friends. so happy to preform with meghan tonight!! thank you for all the love everybody! :)

— Charlie Puth (@charlieputh) November 23, 2015
Although the on-stage incident with Meghan had ignited "Megan-Charlie dating" rumors, Charlie later admitted that he was with "someone else." And could that 'someone else' be Hailee?
Charlie Puth's Short Bio:
Charlie is an American young talent, who apart from singing and composing, is also busy in record producing. At a young age of 24, he has reached the height of American Pop music with Billboard hits. He started his career from YouTube videos, and then in 2015 was signed by "Atlantic Records".
With concerts and tours around the world, he has already received many prestigious awards, including the Billboard Music Awards in the July of 2016 as well as Hollywood Music in Media Awards, a year before.
Charlie was born as Charles Otto "Charlie" Puth, Jr. on the December of 1991 in New Jersey. From an early age, he was inspired by music and used to participate in music festivals as a kid. He is an alumnus of the Manhattan School of Music and the Berklee College of Music.
Oh! and that famous scar in his right eyebrow; he got it from a dog bite back in the early 90s. As of early July 2016; he was seen on stage with Selena Gomez, and they performed the song "We don't talk anymore."