News
All About Graham McTavish's Family Life; Surrounded By Beautiful Wife And Children
Scottish television and film actor and voice actor Graham McTavish has earned the respect of many people around the world with the amount of success he has in his career. But how many of you know that he is an adorable family man as well.
Professionally, there is nothing he is yet to accomplish, but personally, he is even more happy with his beautiful wife and adorable daughter. Hence, today we have a look at his loving family life.
Graham McTavish's Adorable Family Life:
Graham McTavish is married to his girlfriend Gwen McTavish, and he lives with his family in Central Ortega in New Zealand. The two were first in a boyfriend-girlfriend relationship before tying the holy knot. However, the actual date of their marriage is not yet revealed by the couple officially concerning their privacy in personal life.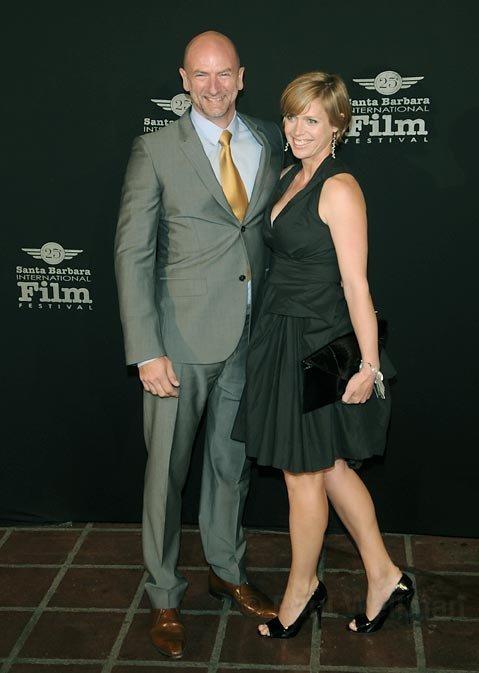 Caption: Graham and Gwen McTavish share a loving marital life.
Photo Credit: tumblr.com
In the name of children, he has one daughter, and her name is said to be Honor. The love he has for his daughter is so beautiful that he does not want to miss anything his daughter does.
He said,
"I have been really lucky as a father to have been there for so many of her milestones, that I really don't want to start missing them now."
He also has quite a few posts on his Instagram with his daughter.
As you can see, he has his daughter on his back while doing push-ups. Adorable to see, isn't it?
Also, he cites his family as his prime inspiration which is no rocket science as a family is something that is the most valued thing for a person, and the love a man possesses for his family drives him to do his best. Bless you and your family, Graham!
Graham McTavish is a Scottish television and film actor born on 3 January 1961, in Glasgow, Scotland, UK. He is the son of Alec McTavish and Ellen McTavish.
Professionally, he is known to be a part of several successful projects in his career like "Rambo,"The Hobbit: An Unexpected Journey," "Creed," "Highlander: The Series" and much more. Also, he has done justice to the talents he possesses, and that has paid him good dividend which has resulted in him accumulating a good sum of money in his life. But he is yet to reveal his net worth till date.