News
Aarika Wolf & Boyfriend Calvin Harris Celebrate Freedom! Dating Amid Fireworks
Aarika Wolf reignited her romance flame with her estranged boyfriend Calvin Harris amid the fireworks of American Independence Day!
Aarika reportedly paired up with Calvin Harris and friends to celebrate the 4th of July at Soho Malibu. A source claimed that the 34-year-old DJ looked cozy with his ex-girlfriend as he would repeatedly rest his arms on her knees. The pair spent the whole day at the venue enjoying music and engaging in casual conversations with friends.
An insider revealed that although the former lovers had not much to talk about, they seemed comfortable in each other's company.
The duo has been spotted numerous times in 2018, which has raised speculations that the former lovers might have worked things out and are dating again. JustJared reported that the pair had a dinner date at the Giorgio Baldi restaurant in Santa Monica in May.
Aarika and Calvin were also seen together in March 2018 enjoying their vacation in Cabo San Lucas, Mexico and are believed to have moved in together in Harris' Hollywood Hills mansion since then. In addition to it, the pair also got involved in a car crash on 8 May 2018 as Aarika hit a Honda saloon which was carrying to female passengers.
Aarika, age 24, and Calvin have been involved in an off-and-off relationship after they first met in August 2015 for the music video of "Blame" and officially started dating in October 2015.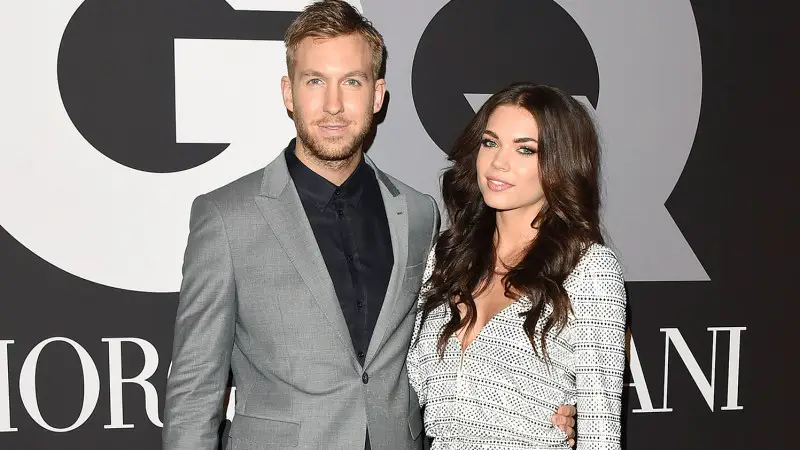 Aarika Wolf and Calvin Harris attend the GQ at Hollywood Athletic Club on 8 February 2015 (Photo: Jason Merritt/Getty Images)
However, the dating partners split up in February 2015 with Harris allegedly cheating on Aarika with Taylor Swift. Harris and the American singer-songwriter dated for more than a year from April 2015 before finally separating in June 2016.
Post their break up, Harris patched things up with Aarika in August 2017, only to split up after dating for a few months.
Apart from Aarka and Taylor, Calvin has also been linked to other high-profile celebrities like Megan Rees, Rita Ora, and Ellie Goulding. However, Aarika keeps her personal life low-key and has not been paired with any alleged boyfriends other than Calvin.
Aarika's bio reveals that she is a model and an acclaimed celebrity on Instagram. Aarika, who celebrates her birthday on every 24th of March, grew up in a town in North Dakota with a population of fewer than 2000 people. The model standing at the height of 5'10" later moved to Los Angeles after signing a modeling contract with Vision Model Management.