News
Actress Elisabeth Moss in Crime Scene of Bondi Beach
Whenever people think of Bondi Beach in Sydney, they think of fun and excitement. In gist, Bondi Beach is celebrated as one of the exceptional summer tourist destinations in Australia. However, people who came to escape the heat on the iconic beach that day experienced an unusual drama, the scene of a crime. The day was 6th of July, 2016.
Were you surprised reading the intro? Follow our story: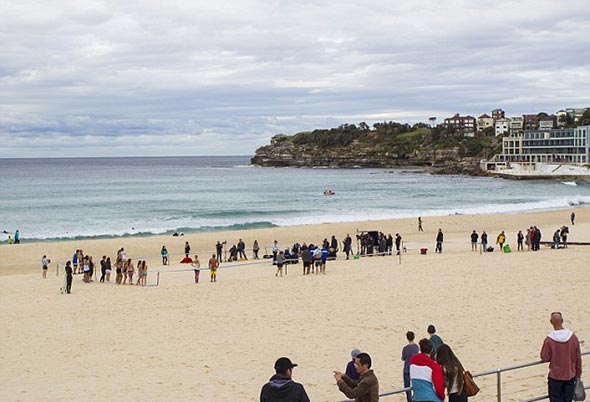 Caption: Beach drama: people at the Bondi beach were watching the shooting on 6th July 2016.
Source: dailymail.co.uk
No, we don't mean an actual crime scene. The crime scene was filmed on Wednesday for the famous mystery drama television series, Top of the Lake. Two actors were seen shooting the scenes for the renowned TV show. The actors were Elisabeth Moss, @ElisabethMoss7, and Game of Thrones Star Gwendoline Christie, @lovegwendoline.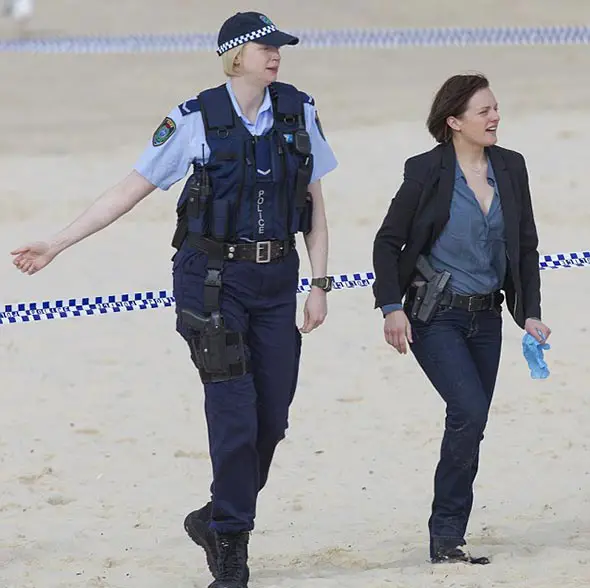 Source: dailymail.co.uk
The unusual drama: dress up and makeup
Both actors were seen wearing respective uniforms, centering on a body on the beach.They were seen investigating a suitcase, which contained the fake bones. Gwendoline was seen dressed in a Policeman outfit whereas Moss was dressed in a detective uniform.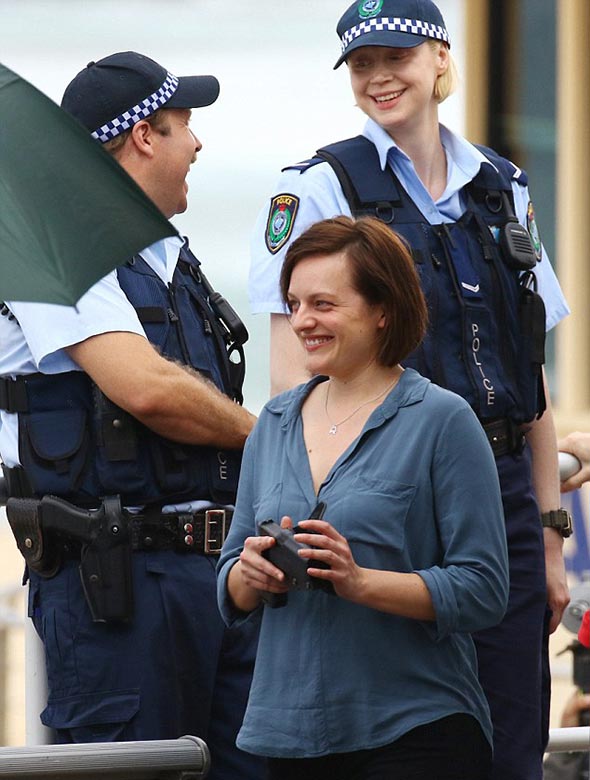 Source: dailymail.co.uk
Elisabeth was wearing an informal uniform with a black blazer and jeans. She also wore a navy shirt along with boots. She hung a gun on her gun belt, and a silver neckless was seen around her neck The brunette was seen with a light makeup and carried a pair of blue rubber gloves.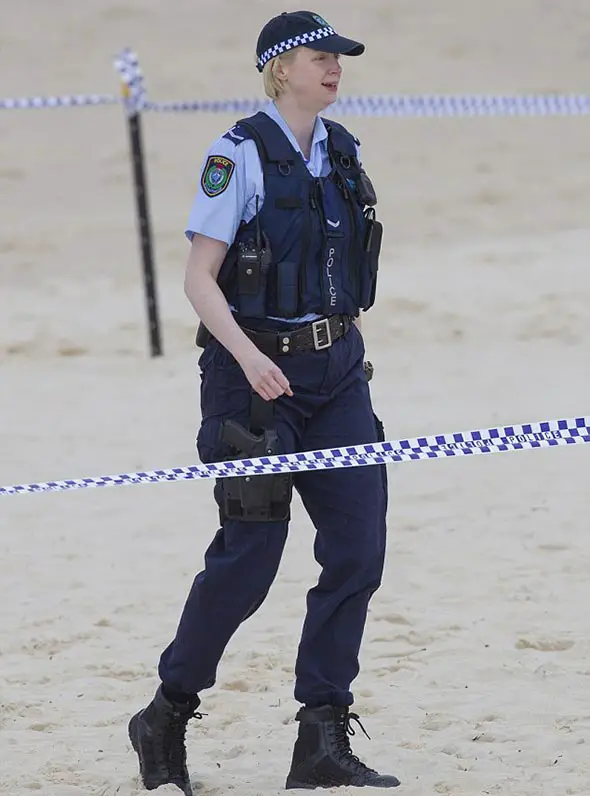 Caption: Gwendoline rocking the police uniform in "Top of the Lake."
Source: dailymail.co.uk
Gwendoline, on the other hand, wore a blue Cops uniform with chest guard, walkie-talkie, and gun on her thigh. She also wore a Policeman Cap along with Dingo boots.
Both ladies were seen happy, smiley and in high spirits. The shooting scene was shot on the sand. They investigated a covered area with a light green suitcase, which contained fake bones and sand, as to be seen on television.
Characters in mystery drama Top of The Lake:
Elisabeth portrays the character of Robin, who is praised for being a tough detective. She believes Robin is a strong character. On the contrary, Elisabeth is totally opposite to her character in terms of personality, as per the article by theguardian.com.
'Robin is one of those incredible female roles that are rare where you have a character who is strong and feminine, who has a lot to do and who has an incredible emotional journey,' Elisabeth told BBC.
Elisabeth also confessed she faced many fears during her role in the TV show in season one.
'I definitely had to systematically face my fears!'
'I've never really handled guns before, that was actually a little bit scary and ended up being fun,' she said to BBC.
On the other hand, Gwendoline Christie is playing a cop. Details on her character haven't been revealed yet. She is expected to portray a tough character just like her Game of Thrones towering warrior character " the warrior Brienne of Tarth ", who is praised being unconventionally strong in the plot.
Top of the Lake is a mysterious TV drama series, its first season aired in 2013 and second to be in 2017. Australian star Nicole Kidman is also starting in the show. The upcoming series is to be centered around a case that involves a dead body of an Asian girl on the beach.