News
Actress Paris Jackson Split with her Boyfriend Michael Snoddy after Dating for a Year!
Teenage dreams are over as Paris Jackson, daughter of a legendary pop icon, Michael Jackson has called it quits with her boyfriend, Michael Snoddy after less than a year of dating.
Both of them have never been away from the limelight showing off their PDA moment. Moreover, Jackson shared a photograph on her Instagram of both of them sharing a steamy kiss at her 18th birthday last September.
A source told Us Weekly magazine that there is a chance that Jackson who is 18, and Snoddy, 26, who began dating in the spring of 2016, might reconcile shortly.
But for the period, the daughter of the late Michael Jackson is focusing on her solo career as actor and singer and might be the main reason of split as she is preparing for her upcoming role in Fox's new Lee Daniels–directed series, Star.
"Paris ended things with Michael. It might just be a temporary fix until she finds her way back to Michael again,"
Moreover, he added:
"It appears that Paris and Michael have parted ways for now, but their future is uncertain. She is doing well, enjoying being on set with Lee Daniels and focusing her energy on the opportunities ahead."
Despite the couple's decision to part ways, both of them recently enjoyed a quality time together during a romantic vacation in Paris on January 17. "I ?? Paris! #understatement," LA drummer captioned a photo of himself kissing his girlfriend, Jackson on the cheek underneath the Eiffel Tower.
Moreover, the 18-year-old star, Paris Jackson was in Los Angeles alone as the news of their break-up broke on Wednesday.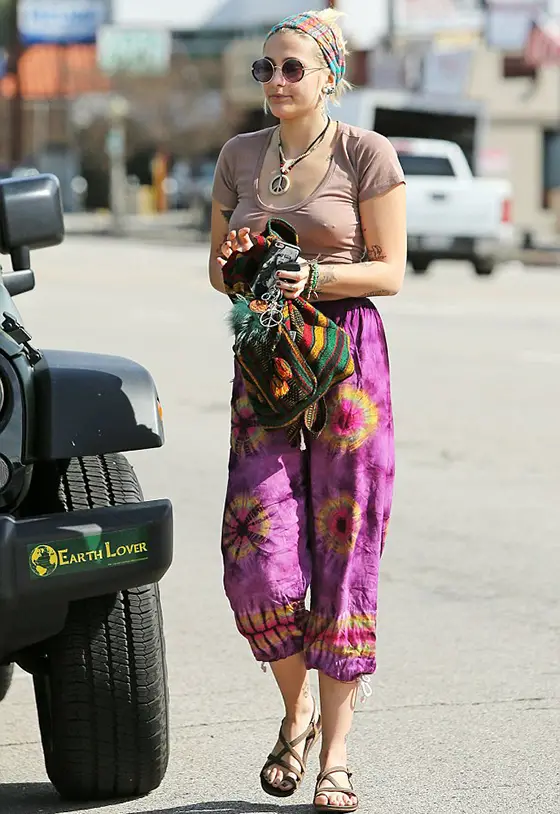 Caption: Paris Jackson was seen in LA as she enjoys her single life on 8th February 2017.
Photo credit: dailymail.co.uk
During the trip to LA, the Rolling Stone cover girl looked casual and worry-free, flaunting her tattoo in a cropped top that left little to the imagination.
Paris Jackson is set to make her acting debut on Lee Daniels' upcoming Fox music drama Star. She'll play the character of Rachel Wells, who is a "young, super-chic, stylish, and intimidating social media guru."