News
Baby Bliss! Lindsay Sloane Welcomes A Baby Daughter with her Husband Dar Rollins
Embracing the Baby bliss!
The Horrible Bosses actress just welcomed her baby no. 2 with husband Dar Rollins on Friday, May 19, at 6:27 a.m. And the pair named the newborn daughter Pippa "Pip" Jean Rollins.
Baby Pippa was born at Cedars-Sinai Medical Center in L.A with the weight of 7 lbs, oz and measured 20 inches.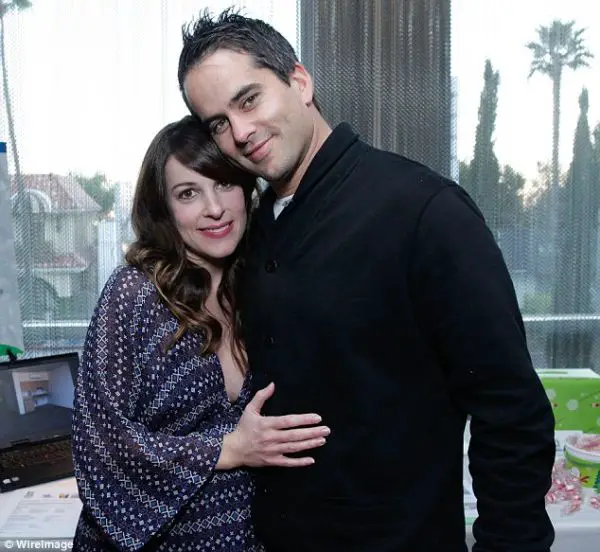 Caption: Lindsay Sloane and husband Dar Rollins welcomed their second baby girl on Friday.
Photo Credit: dailymail.co.uk
The proud and happy parents are undoubtedly on the seventh sky. Lindsay Sloane, talking to People shared about her newborn daughter, joked,
"She has already proven to be a romantic by showing her love for sunrise walks around the house, nights cuddled on the couch watching The Bachelorette and toasting with her mom's milk (a vintage year) every three hours,"
Moreover, she also mentioned that her daughter's middle name was settled on after "her great-grandma Jean."
The pair also shares a 5 and half years old daughter Maxwell Lue Rollins, born on January 19, 2012. The Playing House star further shared about her first daughter when she said,
"In between Pippa's champion cries and poops, big sister Maxwell Lue loves to smother her with kisses,"
She added,
"Mom and Dad are delirious with love and exhaustion."
The mother of two disclosed about the news of her pregnancy in December where she revealed,
"It's weird being here because last time I was here I was pregnant and it was a fun event for my daughter and now it's like, oh my God. I have started thinking of all the things I need for a baby because, in five years, car seats go out. You can't keep the same car seat, and you have to start all over again."
The 39 years old further added that she was excited about her getting pregnant again. She told,
"People say you are so lucky it happened so quick at this age,"
Well! She must have felt all the excitement; after all, it is a bliss for every woman in the world, isn't it?
Along with the parents, their daughter was also "very excited" to welcome her younger sister.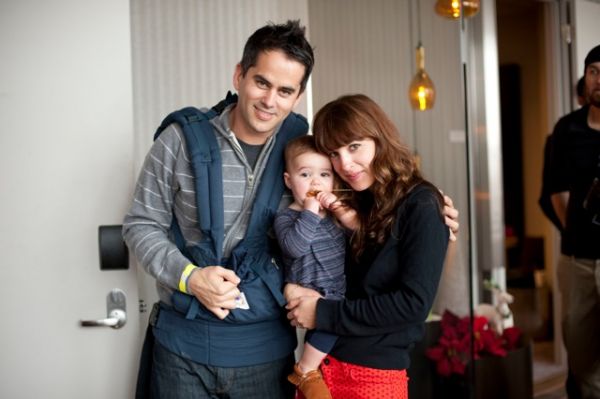 Caption: Sydney Sloane's first child, Maxwell Lue Rollins, who was born on January 9, 2012.
Photo Credit: growingyourbaby.com
The "Bring it On" alum shared,
"She's been so kind and loving with the baby coming and it just makes my heart so full,"
The New York-bred enthusiastically added how her elder daughter wants to sing lullabies for a sister. She shared,
"She kisses my stomach every night. She wants to sing lullabies to her all the time. This little baby is very lucky to have her as a big sister. She sings 'Twinkle, Twinkle' and 'You Are My Sunshine' and the ABCs."
Born on August 8, 1977, Lindsay Sloane got married to an agent for International Creative Management, Dar Rollins on 2004. After years long married life, the pair has made a sweet small family, and we just like to wish them blissful life ahead.
Congratulations!