News
Chris Sullivan & Wife: Quirky Side To Married Life, Weight Loss Just A Faux
Chris Sullivan is never your stereotype actor.
From being a thin man portraying a fat person in US hit show This Is Us, to his quirky fashion sense, Chris never fails to amaze the audience.
The Palm Springs native has his own rules to when it comes to fashion.
Whats more, he has a wife who shares his unique fashion sense along with him. We reveal all about this fabulous couple and their love life.
Chris Sullivan's Film Producer Wife
Sullivan, age 37, plays the character of Toby in the US hit series, This Is Us, and his love interest in the series is Kate Pearson (Chrissy Metz). Fans could be forgiven for even confusing Chrissy as his real wife; such is the chemistry between the two.
However, Chris has a real-life wife, not Chrissy, and the couple shares bizarre fashion sense.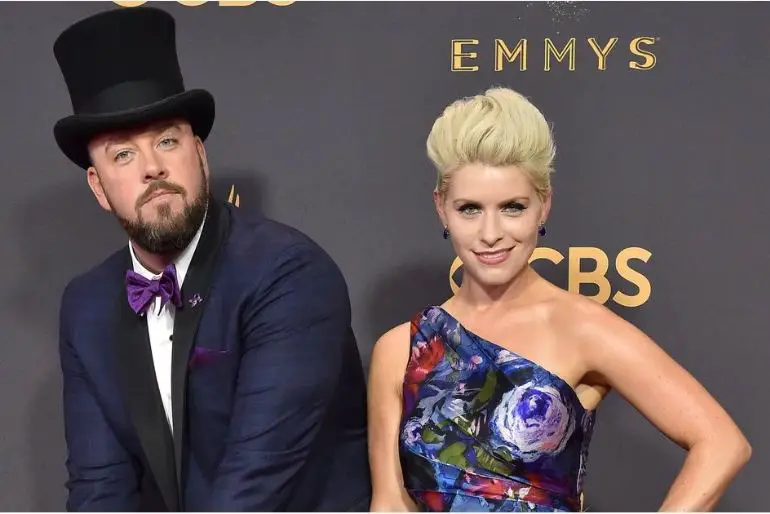 Chris Sullivan and his wife at Emmy Awards 2017 (Photo: people.com)
Stranger Things actor Chris is married to short film producer Rachael Reichard, and in 2018 they celebrated their seventh marriage anniversary.
The couple married in 2011 immediately after Chris moved to New York to pursue a career in acting.
They look really in love looking at their social media posts and even share the same quirky fashion sense. The amazing chemistry with his wife has dispelled the hopes of many who thought that he was a gay.
Chris Sullivan Extravagant Fashion Sense
The Loyola Marymount University graduate won the heart of millions as the large-man-with-big-heart, Toby, on television series This Is Us.
He even garnered further attention due to his quirky style.
Chris turned up for the People's Choice Award 2017 in a red paint splattered pant, co-wearing it with a blazer and cap. He carried the clothes with the style that no one else could.
And when he is not dressed in outlandish outfits, he has his signature glasses he sports, with a circular and rectangular frame. Naturally, his style is both quirky and unconventional.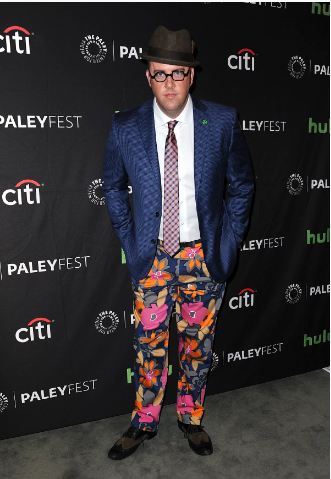 Chris Sullivan displays his bizarre fashion sense with his signature glasses (Photo: intouchweekly.com)
Even his wife shares his fashion sense with him as the couple has been pictured in various events flashing bright colored matching outfits.
When asked about his fashion sense, in the Emmys 2017, he calmly replied that they loved to have a little bit of fun. He and his wife had their nail polish done for the event.
Well, we can't get enough of the fresh husband-wife duo and hope to see them in their exciting new avatars even more.
Weight Controversy
The fashionable actor portrays the role of an obese Toby on This Is Us, but in real life, his managed to lose weight during the start of his career.
His character on the show was inflated using fat suits, which attracted plenty of criticism for playing on to the sentiments of fat people.
However, Chris felt this was what an actor lived to do, thrive in unique roles. He dismissed the outrage caused due to his portrayal of Toby saying we lived in the world where some people made anger their hobby.
He was quoted by the People Magazine in 2017, saying
"We currently live in a culture where outrage is a bit of a hobby for some people. If they're not outraged about something, they're totally bored."
He further added in the same interview,
"You know, there are different requirements for an actor for different roles," he says. "As you'll find in Guardians of the Galaxy 2, I'm not actually a space alien, and I think that if people actually had a problem with the way that I was representing this character, or had a problem with the integrity of the character, or the way I was treating this character, then I would really like to have a conversation."
He looked convincing in his portrayal of Toby, and till he keeps justifying the character, his being lean or fat must not matter much.