News
Jemima Kirke's Married Life Fell Apart After She Announced Split With Former Lawyer Husband
Girl's star Jemima Kirke has called off her marital relationship with husband Michael Mosberg. The couple parted their ways after staying seven years in the relationship.
People and other sources have recently reported about their split, but it is nowhere mentioned when did their split take place. Both of them haven't a spilled a word about it either. Similarly, the reason behind their split is not disclosed till date.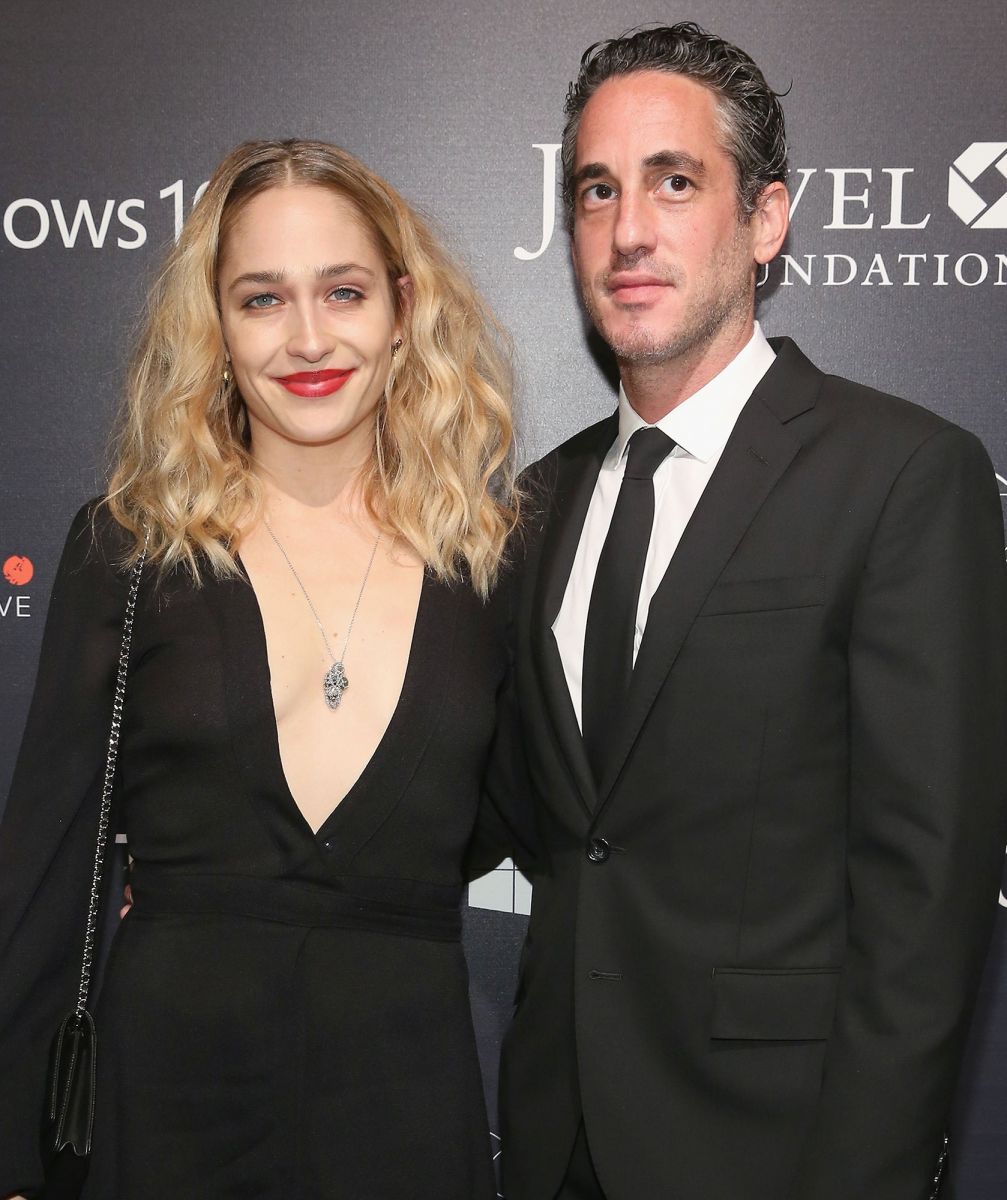 Caption: Jemima Kirke and Michael Mosberg are no longer a couple anymore (2017).
Photo Credit: people.com
A former lawyer-Michael and actress Kirke married each other in 2009.
The couple also shares two children together. They are daughter Rafaella Israel who is six years old and son Memphis who is four years old.
Apart from her own two kids, Kirke was also a stepmother to Mosberg's son Elijah and daughter Lea from a previous relationship.
In a candid interview with the U.K newspaper- Telegraph; published in February 2016, Jemima opened up about her husband in which it was revealed that she met her husband during her second time at a rehab center.
Her reel life character in Girls and the real life character both share a similarity which is she battled substance abuse. It was when she was a teen that her addiction started. Here is what she has to say,
"The reason I never talked about it before is because I wasn't sure what the f--k I was," "When you are in rehab, and after it, you think you are an addict. I didn't feel that the label fitted, but I was scared that if I abandoned it, then I would go right back to where I was. That is the message sent to you when you are in these establishments."
While they were together, they made a loving couple because when Kirke began at times to drink again socially, this worried her estranged husband. He said,
'Look, I would never tell you what to do; you are an adult — just don't f--k it up.'
To this, she also added,
"He had every right to be scared, he knew my story, But I was a different person back then. I was in my early 20s. I didn't have children."