Entertainment
Jo Koy's Love to His Son: Is He Divorced? Girlfriend Rumors?
The Filipino-American stand-up comedian Jo Koy got the fame from the show The Adam Carolla Show with his semi-regular appearances.
The once-married comedian cherishes his life with his son more than his professional life. He usually flaunts his fatherhood on the social media claiming his son changed his life.
And he has strange things happening in his life. Let's try sorting out his personal and professional matters related to his wife, love for his son and much more.
Divorced With Ex-wife; Son Changed Life
Jo has a habit of keeping things secret and confidential. He was married but as of now, he has no wife. Yes! He is divorced. There are no relevant sources that have disclosed the identity of his ex-wife except himself.
See Also:- Gay Supporter Trevor Noah & Girlfriend, Dating One? Parents Talks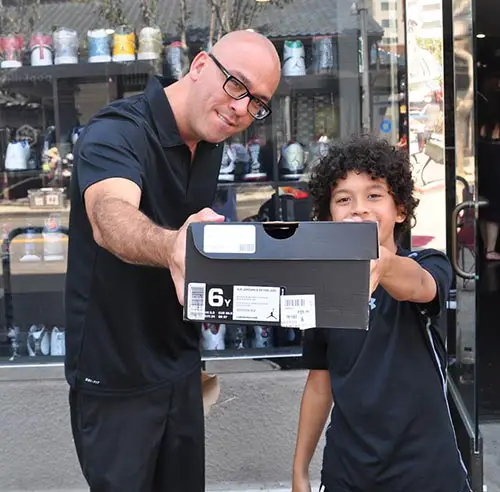 Joy with his son, 2009 (Photo: blogspot.com)
Clearly, we can see that his son means the world to him and everyone knows what children mean to their parents. Bless the two of you. He has committed his ex-wife to stay in a healthy relationship for the sake of their son. He even pays a high amount in child support to his ex-wife.
Jo never entertains questions about his ex-wife, not even her name, during his stage performances. "Mother of my son," "ex-wife" and "former girlfriend" are the terms that he prefers to use when it comes to referring her. He hasn't even revealed her name. Even on Valentine's Day (2009), he said:
"I am so thankful for the mother of my son. She's given me the most important person in my life – my son. I thank her for taking good care of him while I'm away and on the road, being a good mom to him and friend to me."
Parents have immense love and affection for their child and yes! Jo Koy is no exception. He loves and gets inspired by his offspring and has immense gratitude for his kid.
Don't Miss:- Hannah Gadsby Partner Talks Beside Stand Up & Weight Loss | All Revealed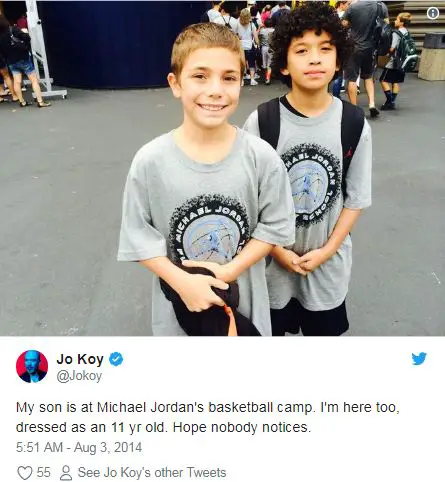 Jo Koy tweets on son (Photo: Jo Koy's Twitter)
He reckons his son as the funniest guy he knows. He wants to keep his personal and dating life as silent as possible for the sake of his son.
Well, his little son, Joseph is already in his teens. On his 15th birthday, Jo could not stop himself from gushing about the proudest moment. He quoted that he is happy the way his son has bloomed into the responsible teenage boy.
You May Also Like:- Comedian Steve Byrne Secret Wedding To Wife; Stand Up Comedian Details
With the adorable long caption, he Instagrammed the sweetest picture of his son on April 2018 with the best wish he could give him.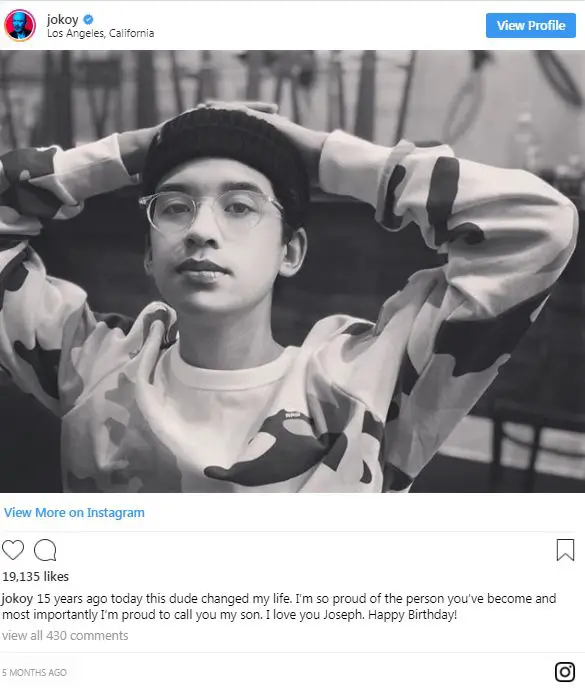 Jo Koy wishes 15th birthday to son, Joseph (Photo: Jo Koy's Instagram)
Moreover, no reports on the cause of separation between him and his ex-wife have been found.
Girlfriend and Rumors:
Jo Koy, @jokoy, has been reportedly witnessed numerous times with other girls, but the exact source that will verify such reports doesn't exist. Though it may not be a genuine rumor, it is believed that he was once dating Tia Carrere, @TiaCarrere, an American actress of movies and TV shows, according to bijog.com. But they are just rumors and not concrete statements. His dating life after his divorce has also been a mystery.
See Also:- Does Comedian Dan Soder Have Girlfriend Amid Stormy Tour Dates?
Even though some rumors have proclaimed him a gay, however, a majority of the people have voted him to be a straight man, not gay or homosexual.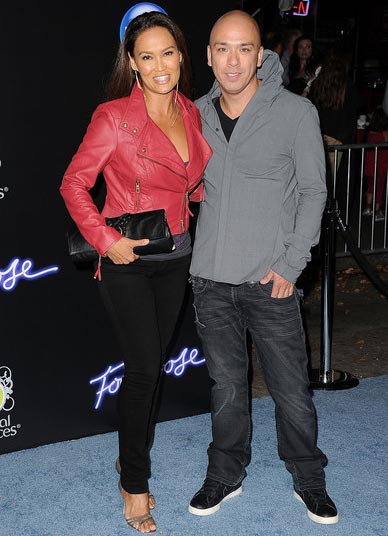 Jo Koy and Tia Carrere share a frame together (Photo: zimbio.com)
Also, if you follow him over on Instagram, you shall be able to see him with a lady named Amy Bray who as per his posts has a lot of meaning to his life and this, one can guess that he might be in some sort of a romantic connection with him. the pictures below posted on his Instagram account shall help shed more light on this.
Read Also:- Glenn Robbins' Furtive Wife Revealed! Unheard Married Life Of Aussie Comedian
No matter what the connection between them is, they do love adorable together.
Here in this post, he wishes a very happy birthday to the love of his life, Bray, which is a clear giveaway that he might be in a romantic bonding with her.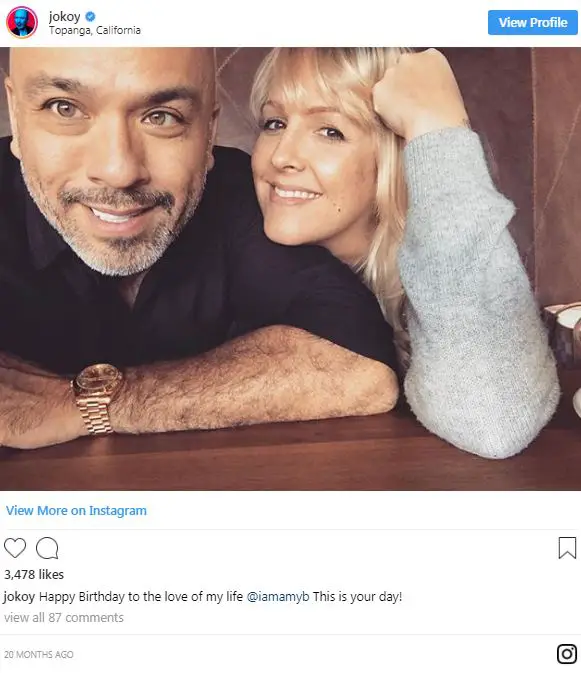 Jo Koy wishes birthday to his girlfriend (Photo: Jo Koy's Instagram)
Joe is a satirical comedian who frequently tours the college circuit and performs in clubs across the country. He was also known for appearing on the sketch comedy show, Chelsea Lately, as a regular panelist.
It can be said that he is very hard working in his works and makes no compromises when it comes to his professional life and thus, this talented and determined comedian is said to have a staggering net worth of $1.5 million.
Jo Koy has a mixed ethnicity with texture from his Filipino mother and European-American father. Jo left the school to give a full-time focus in comedy.
Born on 2 June 1971 in Tacoma, Washington, Joe is currently a Los Angeles resident. His career as a stand-up comedian begun in 1994 at Las Vegas coffee house. He is also involved with The Lupus Foundation, which aims to serve the community and bring awareness.
The most embarrassing point of his comedy career was when he got bashed by the gay community for his gay jokes in 2011.