News
Know Fox News' Sean Hannity's Wife Jill Haniity, Two Children and Family Life. Divorce Rumors?
Have you read the New York Times-bestselling books: 'Let Freedom Ring: Winning the War of Liberty over Liberalism', 'Deliver Us from Evil: Defeating Terrorism, Despotism, and Liberalism', and 'Conservative Victory: Defeating Obama's Radical Agenda?'
If you have, you probably know the author of those books, Sean Hannity, 54. He is a host of a cable news show called Hannity on Fox News Channel.
Aren't you interested to know about the personal life of Sean Hannity? If you are, you read the full story below
Hannity Married his Girlfriend Jill: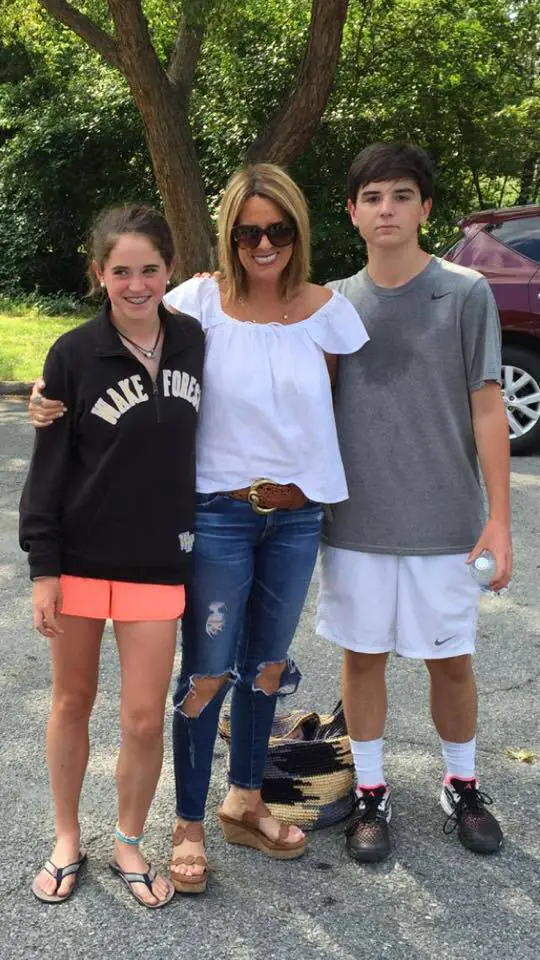 Caption: Sean's Wife and kids (daughter and son)
Source: Jill Hannity, Facebook
Sean Hannity married Jill Rhodes, a former columnist for Huntsville Times on 9 January 1993. The couple's relation developed because both Sean and Jill belonged to the same profession. In 1991, Sean was working in WVNN radio while Jill was working as a political columnist for Huntsville Times. At that time, Sean used to ask her ideas frequently and send her voice mails. The couple dated for more than one year and later got married. Jill Hannity told in an interview with People.com,
"I looked at his face and I said, 'That is the man I'm going to marry,"
The couple is blessed with two children. The elder son, Patrick Hannity, was born in 1999 and daughter, Merri Kelly, in 2002. Patrick is now 17 years old while Merri is 14 years old. The couple is loving and responsible towards their children. Sean's both kids are interested in tennis. Sean told in an interview with cigaraficionado.com with Marshall Fine;
"Most of my spare time is spent shagging tennis balls for my kids or doing something else with them,"
"People would be shocked at what a low-key, boring life Sean leads. If he's not on TV or the radio, he's doing something with his family."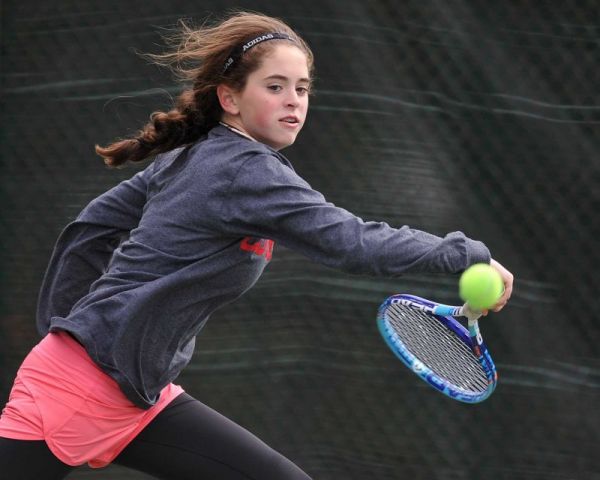 Caption: Merri Kelly (daughter of Sean, an eight grader) playing tennis during the NASSAU County varsity girls' tennis single final at Eisenhower Park, 2015
Source: newsday.com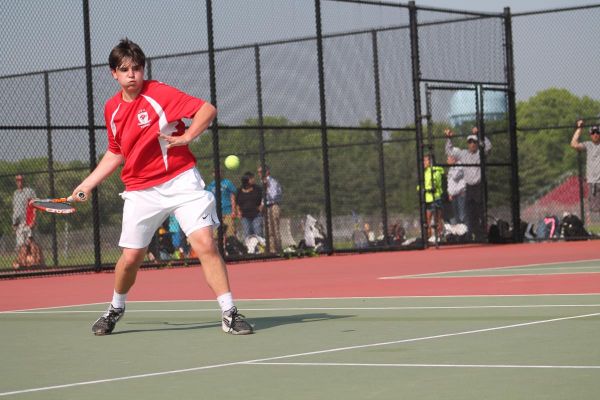 Caption: Cold Spring Harbor's Patrick Hannity (Son) playing tennis. He and his partner Sean reached the Nassau County Double Finals and eventually The NewYork State Double Finals
Source: longislandtennismagazine.com
How did their Love Story Start?
Intrigued by each other ideas and voice mail message, both Jill and Sean started developing a soft corner for one another. Once, Sean asked her to attend a mayoral debate with him, and it was a date. She couldn't refuse the request. She looked at his face and thought, " This is the man I am going to marry."
Is Sean's relationship With his Wife Turning Sour?
But lately, Sean is facing difficult times in his married life. Sean admitted in 2013 that he started lusting after women other than his wife. After this confession, many have been assuming that the relationship between Sean and Jill has turned sour. But as there has been no verified news about their divorce or souring marriage, such assumptions cannon be valid.
Caption: Sean Hannity admits he lusts for women other than his wife
Source: mfprex.com
Was his marriage with Jill in trouble when he made the remark? Do you know about the other women who have won Sean's heart?
Sean's Short Bio:
Sean Hannity, a formal general contractor turned political commentator, was born on December 30, 1961. He is a dropped out of Adelphi University and New York University. Hannity, 54, also hosts The Sean Hannity Show, a nationally syndicated radio talk show that airs in the US. He is also the famous host of a cable news show, Hannity, on Fox News Channel.
Hannity has received various awards including Marconi Award in 2003 and 2004, MediaMatters award for "Misinformer of the year", Freedom of speech award in 2003 and National talk show host of the year for three consecutive years.
Moreover, Hannity has interviewed various leading personalities throughout his career including President George W.Bush, then Vice-president Dick Cheney, George Zimmerman, Reverend Jesse Jackson and much more.
Despite being voted "Worst News Host" by colleagues in 2014, he has been one of the top conservatives political commentators since years. He is regarded to be close to the GOP, unlike Bill O'Reily, who is another top commentator for Fox.