News
Mark Salling Found Dead In The Woods! What Is The Reason?
Mark Salling, 35, committed suicide by hanging from a tree on Tuesday.
The former Glee star's body was found hanging on a tree near a riverbed in Sunland, Los Angeles, close to where he lived. The homicide detectives were on the scene to rule out foul play but pointed directly to the signs of suicide by hanging.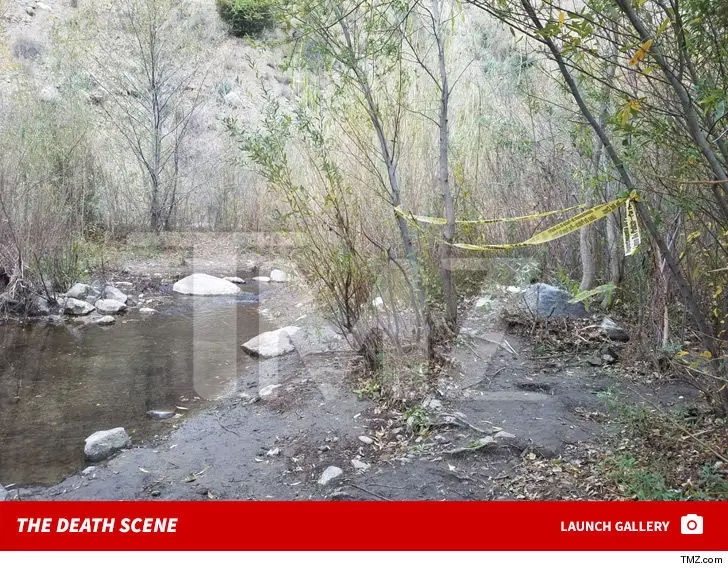 Caption: The riverbed of Sunland where Mark Salling's dead body was found
Source: TMZ
A family member had come to the LAPD station at 3 AM on Tuesday morning to report Salling as a missing person. And at 11: 05 AM, he was found dead.
The former Glee star was waiting for his sentence after pleading guilty to possession of child pornography involving prepubescent minors. The detectives' raided his home after his ex-girlfriend informed them about it. The identity of his ex-girlfriend, however, remains a mystery.
According to the prosecutors, Salling was in possession of more than 50,000 images of underage children.
A case was filed after cops found the suggestive images of child pornography and child erotica on his personal computer. For this crime, his sentencing was set for March 2018. He was expected to get 4 to 7 years in prison as part of a plea deal.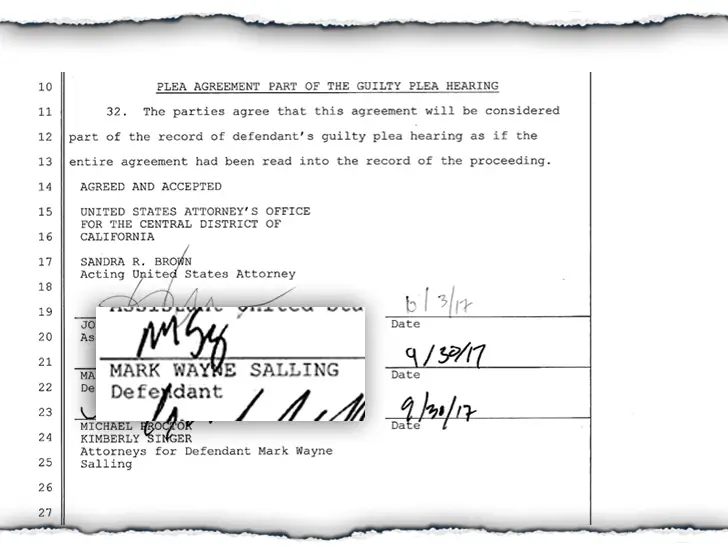 Caption: The Plea agreement signed by Mark Salling
Source: TMZ
Had it not been for the plea, he would have faced 20 years in prison. Salling and prosecutors agreed the appropriate sentence should be 4 to 7 years in prison, with 20 years of supervised release.
But as a condition of his scrutinized release, he would be legally registered as a sex offender and, thus, would not be allowed to live in places frequented by children under the age of 18.
Prior his successful attempt at suicide, Mark Salling had failed one a month and a half before striking a plea deal in his child porn case. According to TMZ, " He was in the bedroom of his LA-area home on August 22, 2017, when he cut both of his wrists and screamed for his roommate, who called 911."
He was even taken to see a psychiatrist and was admitted to a rehab facility for psychological issues.
Salling did not have a wife, nor was he married, but he will be missed.