News
Twilight Zone Star Martin Landau Dies At 89! A Reminder On His Legacy
Rest in peace!
The actor Martin Landau, well-recognized for his work as the master of disguise spy 'Rollin Hand' for the secret team in the 60's series "Mission: Impossible', dies at 89, on Saturday at UCLA Medical Center in Los Angeles.
The publicist of Dick Guttman spoke about the demise of the actor on a Sunday night, where he explained,
"Landau died following unexpected complications during a short hospitalization."
Guttman added,
"We are overcome with sadness."
BREAKING: Publicist says Oscar-winning actor Martin Landau has died following short hospitalization. He was 89.

— The Associated Press (@AP) July 17, 2017
Born on June 28, 1928, in Brooklyn started his career from the mid-50s, but before his theater and cinema acting, he used to work as a cartoonist for the New York Daily News.
The award winning actor's career spanned for over decades. He is best known for his work in the American series "Mission: Impossible." But later, Leonard Nimoy replaced him following a dispute over the pay.
Landau starred in Mission:.Impossible alongside his then wife, Barbara Bain. They first met at the renowned Actor's Studio while they were students. The initial meeting soon blossomed and eventually, they got married on January 31, 1957.
The duo also shares two daughters, Susan and Juliet. The pair was married for over 36 years until they filed for the divorce in 1993. However, they remained on good terms after divorce.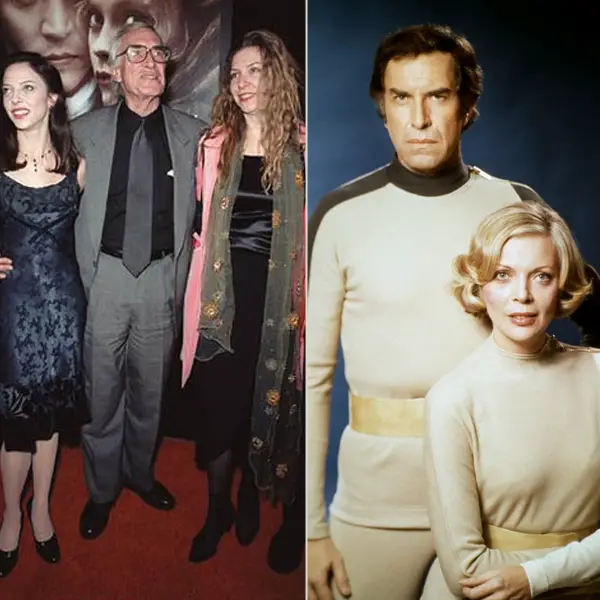 Caption: Martin Landau and Barbara Bain were married for over 36 years and also shares two daughters Susan and Juliet.
Photo Credit: liverampup.com
Landau has featured in several shows but made his Broadway debut in "Middle of the Night" in 1957. After years in the industry, he got another break in his career as he got cast for the movie "Tucker: The Man and His Dream," for which, he earned the Academy Award nomination and also won Golden Globe in 1988.
Later, the following year, Landau got his second Oscar nomination for the 'Crimes and Misdemeanors' in 1989. Finally, in 1994, he won Oscar for his work as Bela Lugosi in the 1994's biopic.
He also had supporting roles in the 'Cleoptara' and several other movies. Further, he has appeared in numerous television shows, including "Twilight Zone."
Near the end of Landau's career, he portrayed the character of Bob Ryan in the HBO's 'Entourage.' The character's catchphrase "would that be something you'd be interested in?", became something the pop culture joke.
Guttman mentioned the funeral would be somewhat private and the memorial service will be done in August or September.
We would like to send our condolences and sympathy to the Landau's family!