News
Mike Holmes, Previously Married to Alexandra, Referred Anna As Wife: Starting a Family?
When a tragedy befalls in our life, we feel that we will never be able to come out of it. But when the time passes gradually, we also move on and everything seems normal.
An Improvement contractor and television show host, Mike Holmes once faced a loss in business, and at the same divorce with Alexandra. But now, he enjoys a successful life with his longtime girlfriend Anna Zapia.
Is he Starting a Family??
Mike Holes is currently dating (since 2000) his long- time girlfriend, Anna Zapia . However, Mike claims that their relation isn't limited to an affair between two unmarried individuals. Mike believes that Anna is not just his girlfriend but a perfect wife. Though they aren't married, Mike loves to refer Anna as his wife.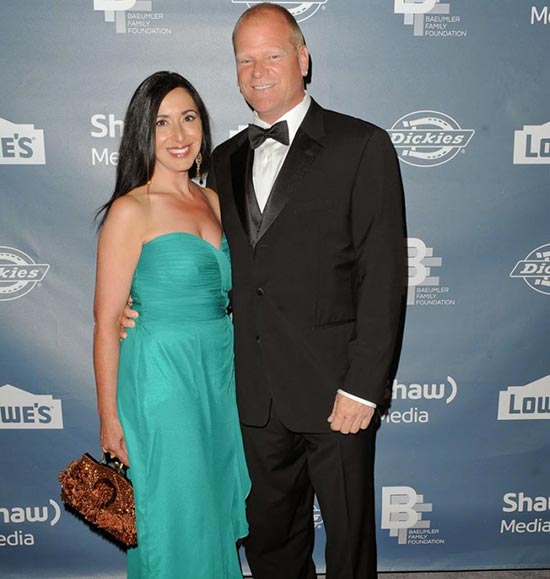 Caption: Mike Holmes with his girlfriend Anna Zapia at Baeumler Family Foundation Celebrity Gala( May 22, 2014)
Source: bpblogspot.com
Well, Mike referring Anna as his wife probably means that they shall soon get married and start a family. Wouldn't you love to see this lovely couple tied in a marital bond??
His Dating Relationship with Girlfriend Alexandra:
The happy and successful Mike we see nowadays was not such a decades ago. He has faced some tragic moments in his life. The hard moments probably shaped him to become a person he is today.
Mike Holmes married Alexander Lorex in Alexander Lorex in 1982 when he was 19. After four years, they gave birth to their first child, daughter Amanda, and then to daughter Sherry and son Mike Jr. The teenage lovebirds used to share a beautiful conjugal life.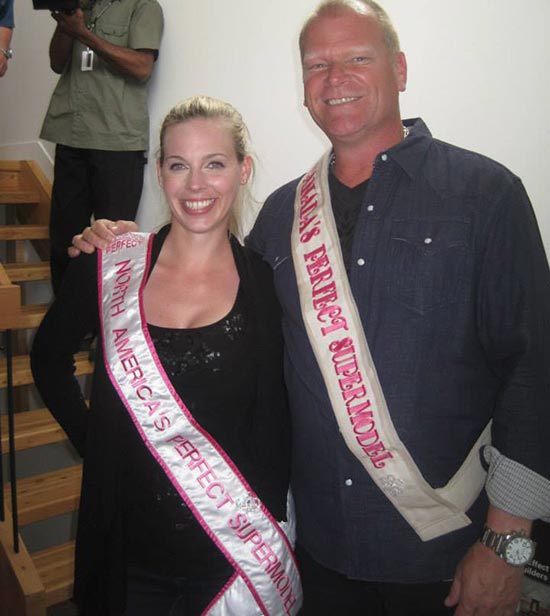 Caption: Mike Holmes with his then-wife Alexandra was referred as perfect Canada's pregnant family(2013)
Source: wordpress.com (blog)
But the storm hit his life in the 1990s as the recession occurred all around the world and the entire business of Mike crumbled. His company went bankrupt, and he became compelled to sell the business and cut the employees number. Besides that, his decade-long marriage with Alexandra ended up in a divorce, and he was separated from the children as well.
However, the children are now grown up. They often appear and work on his television show "Holmes makes it right".
Caption: Holme's son and daughter, children
Mike Holmes's Short Bio:
Born on August 3, 1963, Michael James Holmes (known as Mike Holmes) is a Canadian residential home improvement contractor and television show host. He is also the writer of bestselling books "Home Renovation with Canada's Most Trusted Contractor" and "Holmes Inspection: Everything You Need to Know Before You Buy or Sell Your Home."
He was also selected as a second most widely trusted person in Canada behind David Suzuki in a Reader's Digest survey in 2010.
He made his television debut with his show Holmes On Homes in 2001.Then, he featured in Holmes in Orleans, Holmes Inspection, Holmes Make it right, Handyman Challenge franchise and Home free.
He is the winner of "2004 Gemini Awards: Viewers' Choice Award", "2009 Gemini Awards: Holmes in New Orleans: Best Lifestyle/Practical Information Series" and "The Queen Elizabeth II Diamond Jubilee Medal in 2012".
He has also been awarded the Honorary Doctorate of Technology award from the British Columbia Institute of Technology (BCIT) in 2008. He was also seen as host in Home Free (TV Series) (2015-2016)