News
Relationship Goals? Elon Musk Sighted While Dating Actress Girlfriend And It Was Intimate
Tesla and SpaceX founder Elon Musk has finally decided to open up about his personal life. He has recently taken over his social sites to share that he and his girlfriend and actress Amber Heard are spending quality times together after keeping it out of the limelight for so long.
He first shared the news over Twitter and later on Instagram, where he shared a very doting picture of the couple having moo moo together on the Gold Coast.
Amber too did not shy down from posting her picture with her beloved billionaire and the couple is reaching their expected goal by the looks of it.
Some sources explained the picture as,
"I think both of them have probably discussed and thought carefully about wanting this relationship to be public, and I think this is a fairly canny way of doing that. I think for both of them this will satisfy any local newspapers that needed an image."
The source continued,
"They're obviously happy with their relationship being public and I think a statement like this often does suggest that there's actually been a bit of history to this relationship, it's something they want people to know about and I don't think you could craft an image better."
Nice to know that the billionaire and the actress have chosen to show the people how much they love each other. The relationship between them is so serious that Amber's father even said that the two have plans to getting married.
"Amber and Elon are both very serious about each other. She would love to get married. One of the things they want to do is settle down and have a family. They are making plans for that."
Amber Heard was previously married to star actor Johnny Depp who she got divorced with last year. Amber also received $7 million as a settlement.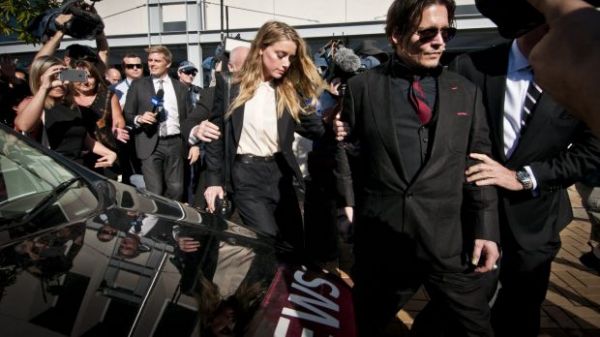 Caption: Amber Heard and her former husband Johnny Depp, Gold Coast, May 2016.
Photo Credit: brisbanetimes.com.au
Furthermore, Musk has been married three times to two different women and has six children and finalized his divorce from his former wife, Talulah Riley last year.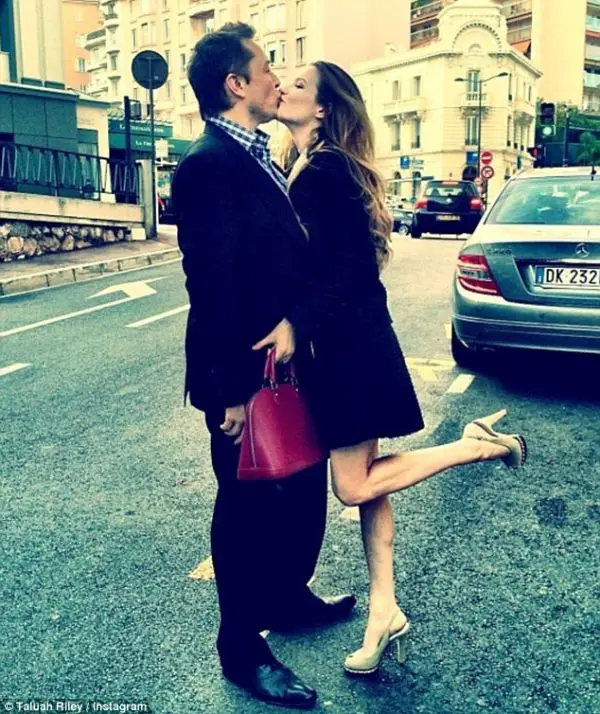 Caption: Musk and his second wife Talulah got divorced last year.
Photo Credit: dailymail.co.uk
Regardless of the past of Amber and Musk, the two do seem magical together!