News
Sacrificing Girlfriend For Career? Lee Ryan Ends His Dating with Evelina Nicastro After Landing a Role in Eastenders
Choosing Professional life over personal life?
Singer Lee Ryan has dumped his Swedish air hostess girlfriend, Evelina Nicastro, after landing a role in EastEnders.
Lee, who announced that he is joining the cast of EastEnders back in February has now split with his girlfriend such that he could focus on his new project.
Lee and Evelina began dating late last year, and now the professional obligations and priorities of Lee have led to the death of the relationship between them.
A source revealed,
'They really tried to make it work. But he got the call from EastEnders and felt it was more important.'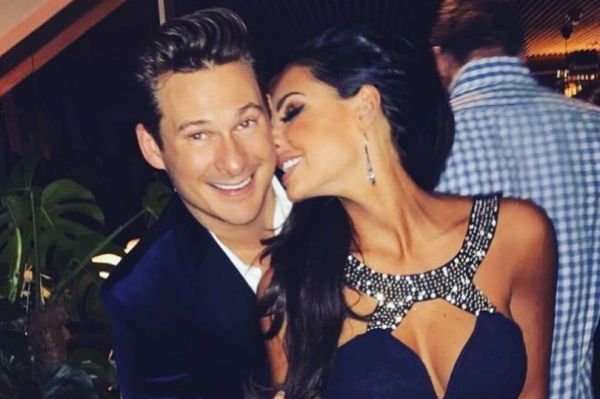 Caption: Lee and Evelina have called it days on their relationship so that Lee could focus on his new project.
Photo Credit: mirror.co.uk
But while Lee has moved on to shift concentrate on his blossoming career, Evelina does not seem happy with the split. There are reports that she and Lee had plans to travel the world together. In her words,
'We had planned to go to Thailand and on an Asia cruise together in March, but then he got his role in EastEnders and I decided to travel alone.
Moreover, she added,
'Sometimes timing sucks. We've been friends for many years.'
The singer, however, expressed he was excited to play new resident bad boy, 'Woody' Woodward who's is all set to ruffle feathers and break hearts. He elaborated his excitement in his statement as,
'He's a brilliant character and it's clear he's been leading a full and colourful life. I can't wait for people to see what he's like for themselves. Everyone at EastEnders has been so welcoming. I know some of the cast already so I'm sure we're going to have a lot of fun.'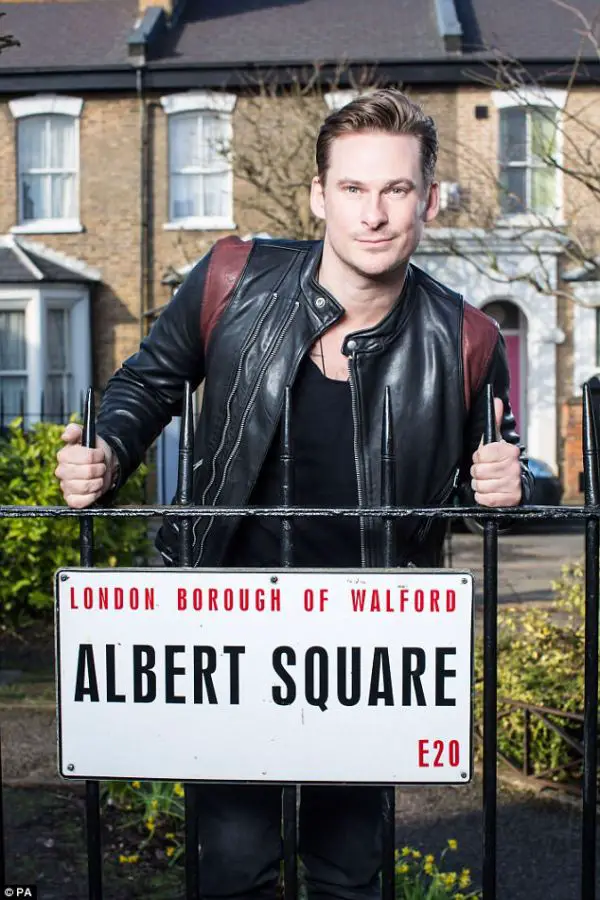 Caption: Boybander Lee Ryan is ready to play 'Woody' Woodward in EastEnders.
Photo Credit: dailymail.co.uk
Lee previously dated actress Jasmine Waltz back in 2014 after meeting at the CBB along with Atomic Kitten star Liz McClarnonand gorgeous model Stefanie Martinez. But despite dating so many ladies in the past, there are no reports of him being married.
Relationships are not new things for him but back in 2015, he said,
"I feel the only woman I can really trust is my mum. I just feel jaded by relationships."
Moreover, he has been termed a gay by many when one of his past lovers, model Jasmine Waltz said Lee has gay tendencies.
"He's slept with men. Does that make him bisexual? He definitely has gay tendencies. For him to say he's not gay but he's slept with multiple men – is he delusional?"
Lee and Waltz reportedly split after Lee cheated on Waltz with a man, but Lee has his story, and he stated that he had experimented with men in the past and in regard he said,
"I would never be in a relationship with a man though."
Lee also addressed the gay rumors and said,
"The claims that I am gay don't faze me. I don't care if people think I'm gay, why would I care? I would be proud. Sexuality doesn't need to be defended or justified. In 2014 when individual sexuality is being celebrated, it's odd that Twitter trolls and bullies focus on sexuality in a derogatory way.
Moreover, he added:
"We have created change as a society, a really brilliant change and to those people who have not yet caught up to 2014 (for whatever reason) please just open your minds and begin to think #equal. Everyone is allowed to be individual."
Regardless of the rumors that are probably just a hoax, we would like to wish him the very best for his EastEnders!