News
Shocking News! Actor Miguel Ferrer is Dead due to Cancer at the Age of 61
On Thursday, January 19, Miguel Ferrer who was best known for starring as Owen Granger on NCIS: Los Angeles, died at the age of 61 due to throat cancer.
The veteran actor who has appeared in numerous films and television shows died at his Los Angeles home surrounded by friends and family.
As a condolence and tribute, many showed overwhelming respect to the brighter personality. Ferrer's cousin George Clooney paid tribute in a statement during inauguration celebrations for President-elect Donald Trump,
"Today history will mark giant changes in our world, and lost to most will be that on the same day Miguel Ferrer lost his battle to throat cancer. But not lost to his family. Miguel made the world brighter and funnier and his passing is felt so deeply in our family that events of the day, (monumental events), pale in comparison. We love you Miguel. We always will."
The NCIS: Los Angeles twitted a post praising the work with respect.
Jill Hennessy, star of NCIS: Los Angeles twitted a series of a tweet.
Can't believe this gut-punch...just heard @Miguel_J_Ferrer passed..loved that hilarious, brilliant dude. So much luv 2 his family. Unreal.

— Jill Hennessy (@JillHennessy) January 19, 2017
Kyle MacLachlan, Ferrer's co-star from Twin Peaks, tweeted his condolences.
Awful news...Miguel Ferrer is gone. Agent Rosenfield, I love you. RIP.
-Coop

— Kyle MacLachlan (@Kyle_MacLachlan) January 19, 2017
Mark Frost, co-creator of Twin Peaks posted a series of tweets.
1) A death in the family: just learned we lost Miguel Ferrer today. Join me pls in sending sympathy to his wife and family.

— Mark Frost (@mfrost11) January 19, 2017
2) We go back to 1974. Broke in on the same show. Great talent, better man. Working & writing for him a highlight in every part of my life.

— Mark Frost (@mfrost11) January 19, 2017
The bad health of Ferrer was noticed by fans, from the last episodes of NCIS: Los Angeles due to his slurry speech.
Out of five, Ferrer was elder son of Oscar-winning actor Jose Ferrer and singer Rosemary Clooney. He grew old with his wife Lori along with his sons Lukas and Rafi.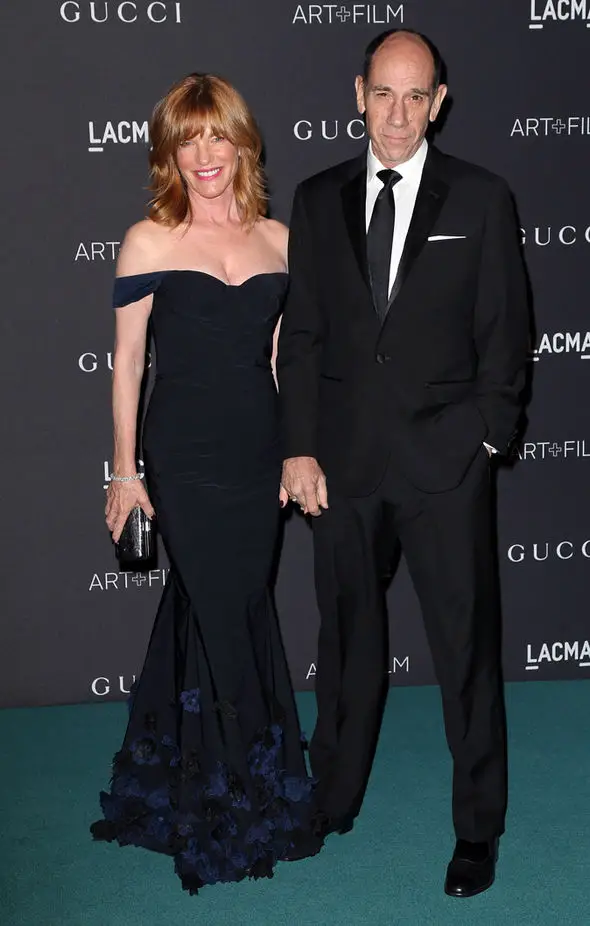 Caption: Ferrer with his wife Lori Ferrer in an event posing for shutterbugs.
Photo Credit: dailymail.co.uk
The veteran voice actor has left behind his impression in the industry with his tremendous work as Dr. Garret Macy on Crossing Jordan, Vice President Rodriguez in Iron Man 3, FBI forensic pathologist Albert Rosenfield in Twin Peaks and NCIS Assistant Director Owen Granger on NCIS: Los Angeles.
The American actor spanned four decades which began with cameos in the shows like Magnum, Chips, P.I and all.
Ferrer was also an accomplished drummer and toured with his mother and Bing Crosby and recorded with the 'Who's Keith Moon' before beginning his acting career.
The world has lost another warm-hearted personality, with all the memories of praisable work.
We would like to express our heartfelt condolence.