With his hairstyle varying every week, odd fashion choices, unique attires, and tattoos, the first glimpse at DeAndre Yedlin will make anyone feel that he is some "bonafide hipster" in the town.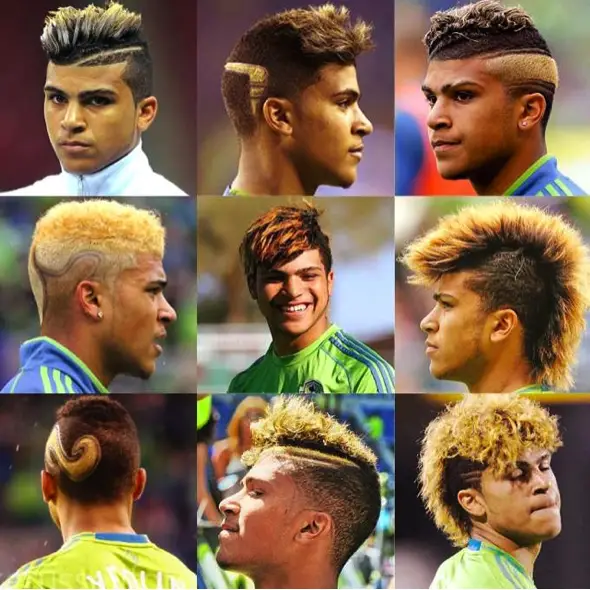 Caption: He has donned all sorts of hairstyles
Source: Menshairforum
However, his actual fame originates as a sensational soccer player instead, who is seen carrying out his defensive assignments in the field for English Club Sunderland and American national team.
Raised by his grandparents Ira and Vicki, Yedlin was given the birth by Latvian mother Rebecca and father, whom he is yet to meet, on June 9, 1993, in Seattle. The flame of his passion for "the beautiful game" was ignited by his uncle and former All-American football player Dylan Walton-Yedlin at the tender age of four.
By the time he was eleven, he had already evolved into an offensive, explosive and tricky lad, unlike the defensive one he would later go on to be. Before commencing his college career, he embarked an astounding youth career with Emerald City FC, Northwest Nationals, Crossfire Premier and Seattle Sounders FC till 2011. He pursued his college at the University of Akron making 23 appearances in freshman year and another 22 appearances in the sophomore year, with six assists in each. Meanwhile, he also earned his place in the 2012 All-PDL First XI playing for Seattle's U-23 in the Premier Development League.
His breakthrough as a professional would come only after being signed as the first homegrown player by Seattle Sounders FC 2013. He became an immediate success with the feat of being the first rookie ever to be selected the MLS Team of the Week. Another rookie record was broken when he, as a 3rd ranked MLS player under the age of 24, was named to the All-Star team as the only second rookie to do so.
Once he was shot into the limelight, bids began to pour for this star with Tottenham Hotspur winning the race for him in 2014 following their $ 4 million worth deal. However, he made only one appearance for North London outfit before being loaned to the Sunderland, who were battling in the relegation zone at the moment.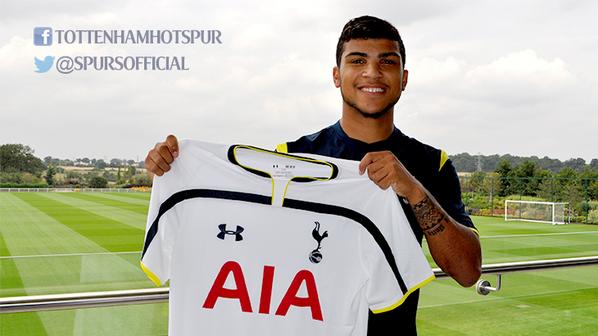 Caption: Yedlin was signed by London Outfit in 2014
Source: tottenhamHotspur.com
His arrival and 23 appearances turned the tide for the Black Cats to ensure their berth in the top tier for yet another season.
With Sunderland preparing a £ 2 million deal for him, he is speculated to be with Sam Allardyce side in this coming quest of 2016 too.
Yedlin is one name that has been reverberating in American international soccer since he was called up for the 2013 FIFA U-20 World Cup held in Turkey. Although it was only recently in 2014 that he received his senior team debut, he seems to have cemented his jersey number 2 in Jurgen Klinsmann's squad already. He has had a disciplined defensive record until the recent red card in a 1-0 triumph against Paraguay in Copa America 2016 that saw him miss 2-1 win over Ecuador in Quarter Finals.
His play has often drawn the comparison with Barcelona and Brazilian legend Dani Alves, who happen to be his idol too.
"Yedlin is a little bullet.Great to see a fullback forward and back with the same intensity."

-Rio Ferdinand
Considering his stardom both in and out of the field due to his sporting caliber and hippy status respectively, you must be already guessing that he has a remarkable relationship history as well.
Who is the tattooed hipster dating?
Let me quench this curiosity for you.
Initially, Mackenzie Schoener, an Alabama native, was linked as star's girlfriend. Being a student at the University of Akron herself, Schoener met Yedlin in 2013 and started dating. They were often witnessed together in different occasions radiating their love publicly.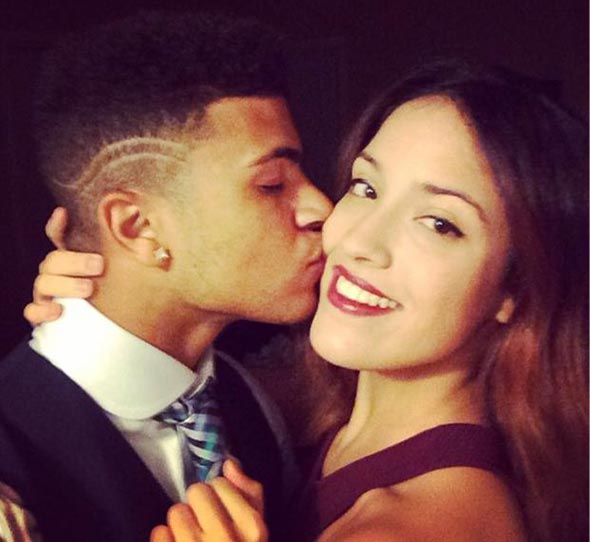 Caption: DeAndre and Schoener used to be an adorable couple back then
Source: pinterest.com
However, their relationship came to an abrupt end after a while. Currently, he has been enjoying yet another open relationship with the hot model and actress Tristin Mays. Yedlin has managed to get ample time out of his hectic schedule to spend his "special moments" with Mays, who have also starred in movies like wedding ringer and The SyFy Channel's Night of The Wild.
And They Rock Together:
The 21-year-old, being at the peak of his career, may not be looking to settle down anytime soon, but the couple does appear to blend perfectly. Doesn't they?
So, have soccer made him richer?
It apparently seems so.
Even when he was in his early phase at Sounders FC, his salary used to be the hefty sum of $80000 that doubled following his selection in the USMNT to be the club's first product to manage World Cup participation.
Although his current salary and net worth are yet to be disclosed, it still must be a lot.
The potentiality possessed by him can take him to bigger heights if exploited wisely.
#American soccer player
#Sunderland
#Tottenham Hotspur
---