Sports
David Fizdale Is Set For The Next Coach Of Grizzlies
David Sean Fizdale has opted in to become the head coach for the Memphis Grizzlies in the National Basketball Association. Reports from Ron Tillery of the Commercial Appeal suggest that David has signed a four-year long contract with the Grizzlies, the fourth year being a team option if he succeeds to meet the target set by the club.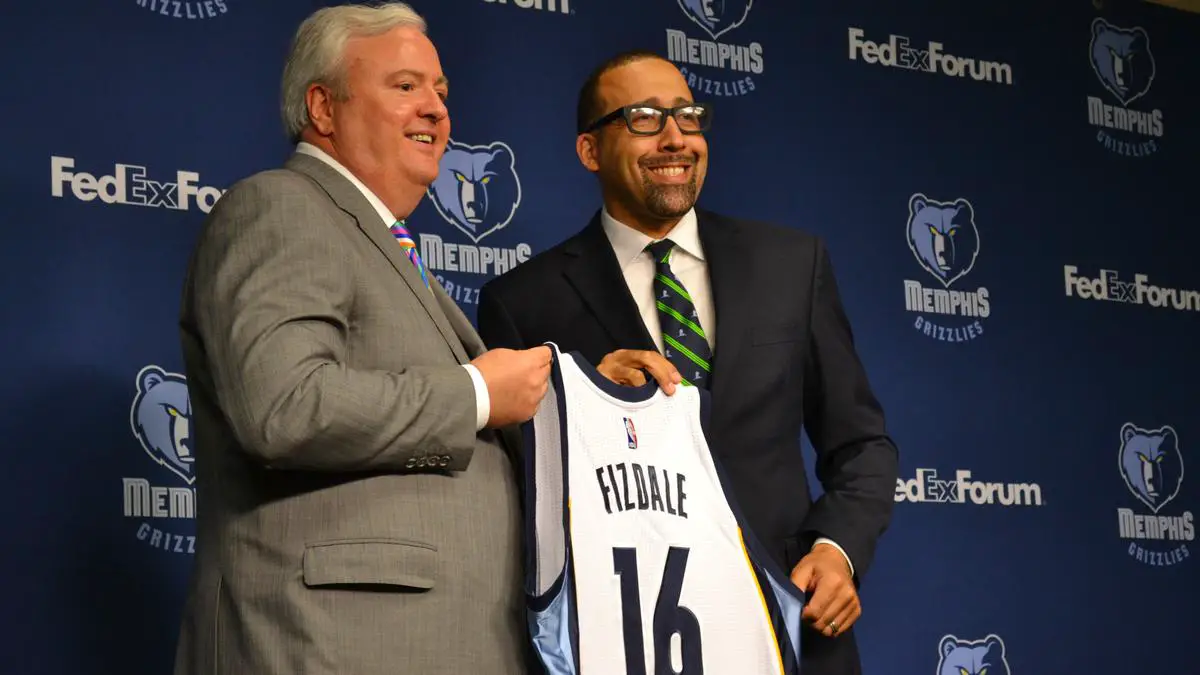 Source: media.bizj.us
The General Manager of the Grizzlies, Chris Wallace, thinks David Fizdale's experience throughout his tenure with the Miami Heat will obviously help Memphis' to uplift their game and be more successful in the coming years. Fizdale replaced Dave Joerger on May 7, who had worked for 3 seasons and made his appearance in 3 playoffs. This would be Fizdale's first head coaching job as he has been the assistant head coach for the Miami Heat since the 2008-09 season.
The Grizzlies gave Fizdale, who worked as an assistant rather than the head coach, an opportunity to lead the team. Apart from them, many other teams went for experienced and veteran coaches. Minnesota assigned Tom Thibodeau for the job, Nate McMillan was signed by Indiana and Frank Vogel got to manage Orlando. This could prove to be a real challenge for David in the Grizzlies.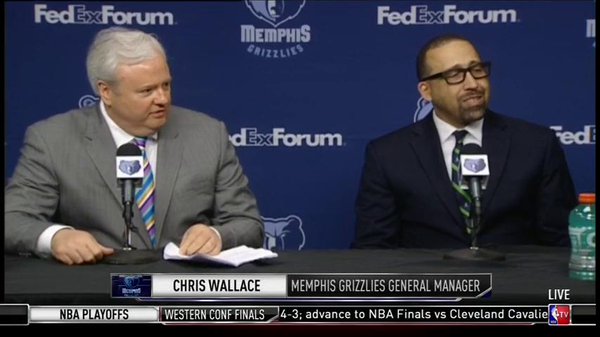 Source: pbs.twimg.com
Fizdale spent around eight seasons, from 2008-2016, with the Miami Heat before agreeing to a contract with the Grizzlies. In those eight seasons, he spent the first six as an assistant coach and the last two seasons as an assistant head coach under the main coach Erik Spoelstra. He has helped Miami Heat in different sectors like 'Assisting in the game preparation, Player Development and Rapport with the roster'. His assistance helped the Heat's Championship winning 2012 and 2013 Season.
Fizdale, aged 41, has won 70 playoff games and 15 playoff series with the Heats. This record stands higher than anyone in the NBA during his tenure. He also coached their summer league teams in 2010 and 2012.
Fizdale was recorded stating that he was lucky to have worked with some of the greatest coaches and players in the NBA. He also adds that he is ready for the new challenge with the Grizzlies.
David Fizdale's First Press Conference after joining Memphis Grizzlies
David Fizdale was recorded saying:
"I am extremely excited to be in Memphis and really looking forward to building a legacy with this talented group of players. In my career, I have been fortunate to have worked with some of the greatest coaches and players in the NBA and am ready for this challenge. I am not only here to contribute to an organization that has built a history of winning, I am here to win it all and bring the wonderful people of Memphis their first Championship Parade down Beale Street. I am truly honored that Robert Pera, Chris Wallace and the organization felt that I am the right man to lead us forward and I would like to thank them for their confidence and this great opportunity."
-- Memphis Grizzlies Head Coach, David Fizdale
Also, the General Manager of the Memphis Grizzlies, Chris Wallace quoted:
"We are pleased to welcome David to Memphis. After a comprehensive search process, and talking with a number of very bright basketball minds, we focused in on David and we are confident that he is the right person for the job. David's achievements throughout his career, his reputation as a strong tactician, his leadership with player development, and his ability to communicate and build strong relationships with his players make him the clear choice to guide the Grizzlies on and off the court, as we move forward and collectively build on the consistent success we have attained over the last several years."
With the signing of David Fizdale, the internet is occupied with tweets congratulating and wishing him.
Adrian Wojnarowski:
David Fizdale has reached agreement on a four-year deal to become head coach of the Memphis Grizzlies, league sources tell @TheVertical.

— Adrian Wojnarowski (@WojVerticalNBA) May 26, 2016
Miami Heat:
David's Wife, Natasha Sen Fizdale has re-twitted Memphis:
Another Tweet from Natasha:
Reporter Ron Tillery Tweeted:
Memphis Grizzlies have set some targets for the newly appointed coach. Firstly, he has to persuade Mike Conley, who plays as a point guard, to re-sign and unite with the club as a free agent. Secondly, he has the task of creating, developing and promoting the youth players to an advanced level. He also has to work on the physical fitness of Marc Gasol, who has grieved a foot injury, and get him back on the team as good as new.
The club has clearly stated that, if David happens to cover all these targets, he will be having a great run in the team. However, if he fails to deliver, there would be no guarantee whether or not he stays in the club for long.
Well, we just have to wait and watch if David can deliver or not. Good luck and Best Wishes to you David Fizdale. We hope for your best and a successful career.