Sports
Rio Ferdinand Puts House For Sale To Get Away From Wife's Memories Following a Grave Loss
Whenever someone you love becomes a memory, the same memory becomes a treasure. But that treasure can be too difficult to keep sometimes. Same has occurred with England and Manchester United legend, Rio Ferdinand.
Rio Ferdinand put his mansion in Alderley Edge on the market after the death of his beloved wife. Let us know the reason behind it
Tragic And Grievous Hits The Football Legend!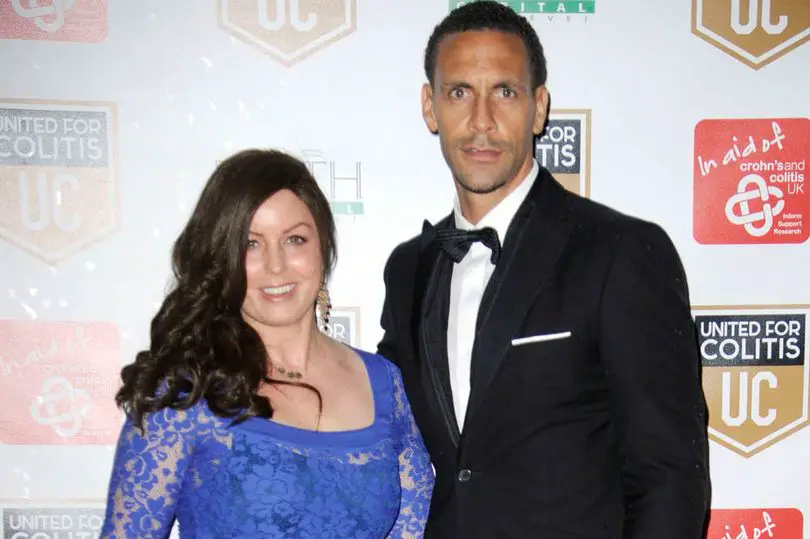 Caption: Rio Ferdinand with wife, Rebecca at a charity dinner and is believed to be last public photo of the couple (March 2014).
Photo Credit mirror.co.uk
Rio Ferdinand met his beloved wife, then girlfriend Rebecca Ellison in 2000 and they married nine years later in 2009 in the Caribbean on Peter Island of the British Virgin Islands. The Manchester United footballer rented the entire 1,800-acre resort for their wedding.The couple has two sons, Lorenz, nine, Tate, six, and four-year-old daughter, Tia. Rebecca died on May 1, 2015, following her battle with breast cancer. She was only 34 years of age.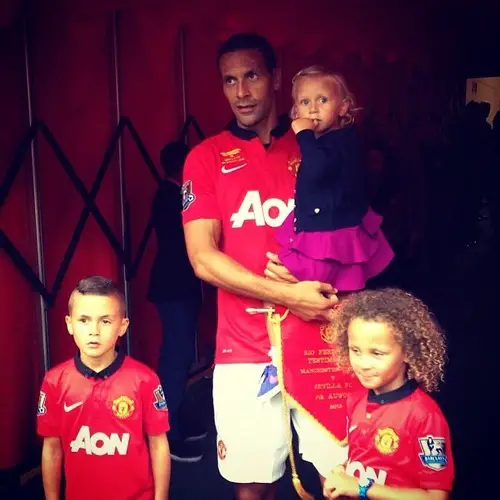 Caption: Ferdinand and his three children at Old Trafford Manchester in a match between Manchester and Sevilla (2013).
Photo Credit: mrsport.ro
Former fitness trainer Rebecca was admitted to the specialist cancer treatment center in The Royal Marsden Hospital in Chelsea, West London, on February 2015. Rebecca and Rio had kept the diagnosis secret from the public apart from a small group of people including their close friends, family and Rio's manager at QPR, Chris Ramsey.
In a statement released on the club's website, Rio said:
"My soul mate slipped away last night. Rebecca, my wonderful wife, passed away peacefully after a short battle with cancer at the Royal Marsden Hospital in London. She was a fantastic loving mother to our three beautiful children. She will be missed as a wife, sister, aunt, daughter and granddaughter. She will live on in our memory, as a guide and inspiration."
Moreover, Rio also thanked the hospital, saying their "valiant efforts to prolong Rebecca's all too short life will not be forgotten."
Did Rebecca Plan Her Own Funeral?
After Rebecca had died, the footballer held a service on a sunny day which was arranged to perfection. According to Rio, Rebecca was an organizational freak and planned much of it herself while the couple's kids picked the music. Rebecca wanted it to be a celebration of her life rather than a morbid funeral occasion, and the ceremony went just the way she would have liked it to happen. She got the well-deserved send-off, and it did her proud.
There were many of had come to pay their respects. Present and past Manchester United players came to the ceremony along with their wives. Sir Alex Ferguson, the former manager of Manchester United also attended the ceremony. Rio's former central defensive partner and Captain Nemanja Vidic flew in from Italy and returned again as he had to be at training with Inter Milan the same day.
Rio Puts His Mansion For Sale: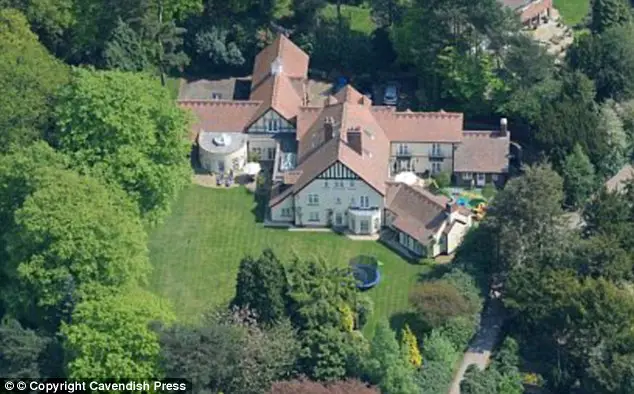 Caption: The former England and Manchester United captain, Rio Ferdinand puts his mansion for sale on July for £4.5million (2015).
Photo Credit: dailymail.co.uk
Rio Ferdinand has put his Cheshire Mansion for sale and is desperate to sell it as it holds the painful memories of happier times with his beloved wife, Rebecca.
Rio shared the home with his late wife, Rebecca along with their three children and put it on the market last July for £4.5million. But the mansion is now up for sale for £3 million.
The estate comes complete with seven bedrooms, a swimming pool, jacuzzi, gym, and two large garages.
Rio Ferdinand was accused of cheating his loyal wife with at least ten girlfriends on 2011, a court heard. The case was alleged at the High Court that Rio also had a three-in-a-bed session in Cyprus plus flings with a Page Three girl, two general models, a Pop Idol contestant, a stripper and an air hostess. Moreover, all the names were named in court.
Being the football legend and playing for Premier leagues clubs like West Ham United, Bournemouth, Leeds United, Manchester United and QPR, his net worth is that as of $75 million. He also captained England nation team and had been part of three England world cup teams.