LifeStyle
Can We Use Baking Soda For Face & Hair? Answer's Here
What Are The Best Uses Of Baking Soda...Is It Safe For Face...Is It Safe For Hair...this treatment benefits your skin...baking soda can help you gain a softer hair and make it...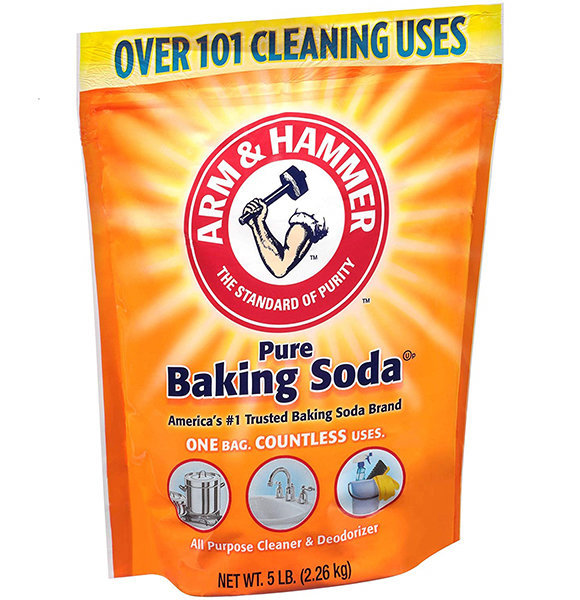 Baking soda is one of the most integral parts of bakery goods as it is an essential component used for expanding doughs. Composed of a pure chemical compound called Sodium Bicarbonate, baking soda is refined into a powdered form from its initial crystal state.
While it's used in the kitchen is very obvious, it has a variety of other uses that many might not be aware of. Its benefit can range from improving your body health to home cleaning purposes.
Many might not be aware that sprinkling your carpet with baking soda 15 minutes before vacuuming can be very useful in cleaning. Moreover, a paste made from a combination of baking soda and water is an effective way to clean the silverware items to keep their glow intact.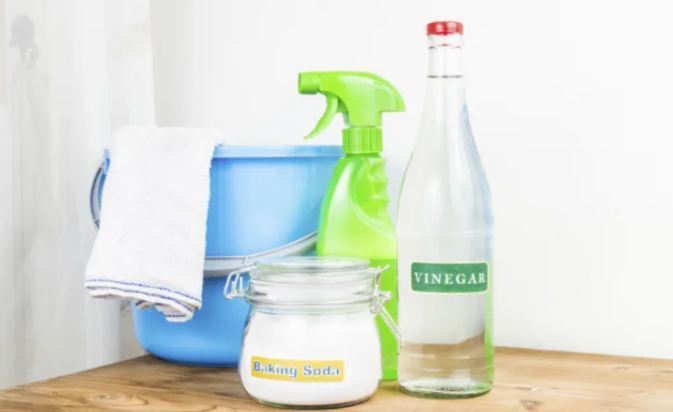 Baking soda ready to be used for cleaning purpose along with vinegar (Photo: mentalfloss.com)
However, there are also reports about the benefits of baking soda in enhancing beauty. Still, it's always advisable to seek proper information before trying out baking soda for face and hair enhancement. So, let us dive into some answers to question many have been asking.
What Are The Best Uses Of Baking Soda? Is It Safe For Face?
Baking soda has a lot of benefits for both face and skin. Use of this soda is very useful in curing calluses( hard, rough patches on the skin)and sunburns. Just add one and a half cup of baking soda to a lukewarm bath and see the changes for yourself.
Likewise, many people eagerly use facewash and creams on the market to get rid of pimples, blemishes, and oily skin. Turns out, the remedy to all these has been in your kitchen shelf all along. Just add some tablespoon of baking soda in water and create a paste.
Interesting Skin Tattoos:- Arrow Tattoos Meaning and Designs
Afterward, apply the paste on the affected areas of your skin let it rest for about 20 minutes. Then, rinse it with cold water at last. Since baking soda contains cleansing particles that remove impurities and dead skin cells from pores, this treatment benefits your skin.
On top of that, it seems, there is an alternative to expensive laser treatment for removing moles from the skin. Just mix baking soda with Epsom salt and hydrogen peroxide. Then, blend the mixture along with boiling water with some vinegar. After the mixture cools down, apply it twice a day till the mole fades.
Is It Safe For Hair?
There are a various claim on the internet that baking soda can help you gain a softer hair and make it shiny. However, it appears that no research proves this theory to be accurate. Instead, the use of this soda has the potential to harm your hair.
Celebrity Hairstylist :- Tokyo Stylez Wigs, Boyfriend, Ethnicity, Net Worth
A scalp of hair typically has a pH level of 5.5, and maintaining this level is very crucial for hair health. Since the pH level of baking soda is drastically high, i.e., the pH level of 9, it causes harm in hair.
Long term use of baking soda in hair can also strip the hair out of its natural oil and irritate the scalp. That's why use baking soda to care dandruff may not be a valid claim after all.