LifeStyle
E-Cigarettes Liquid, Side Effects, Facts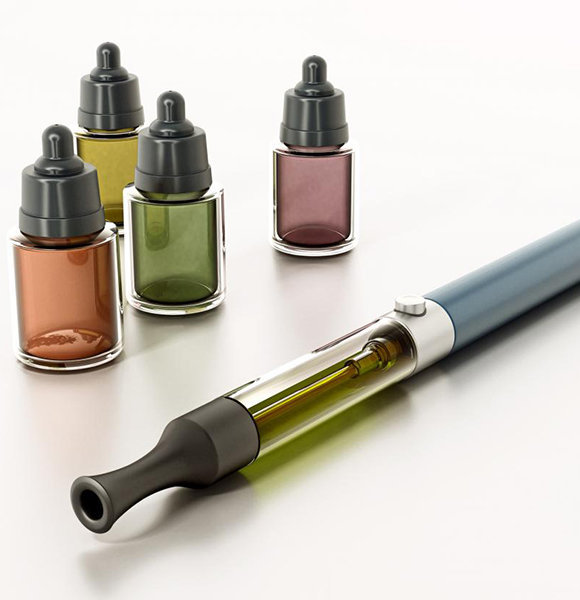 Imagine, you're puffing smoke from an e-cigarettes - acting all big shot and what not - and all of a sudden, it explodes on your face. Thus, requiring multiple surgeries to "save face." Well, that's what happened to a 17-year-old boy from Nevada.
Transpired in June 2019, the incident left the teenager with a broken lower jaw and severe burns. Poor guy, the plastic surgeon had to place a two-inch plate to stabilize the fracture.
The unnamed Nevadan wasn't e-cigarettes' first victim. And, you can bet a thousand bucks that he won't be the last.
Beyond the terrorizing explosions reported in media, the widely-followed medium of smoking is notorious for its health side effects. All the negativity surrounding e-cigarettes smoking - or vaping, as used by millennials - isn't without evidence.
Pertinent Side Effects
Because smoking e-cigarettes is a relatively recent phenomenon, scientists are yet to agree on the extent of its side effects fully. However, almost everyone agrees that vaping does more bad than good for your health.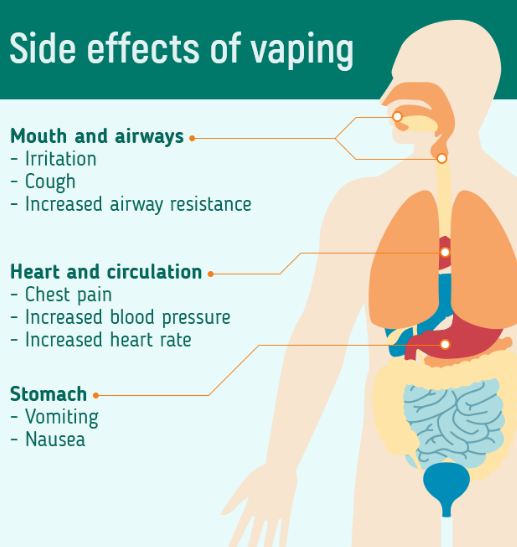 A pamphlet showcasing e-cigarettes' side effects (Photo:- vapingdaily.com)
E-Cigarettes uses a fluid, which vaporizes upon heating and takes a form of the smoke. It uses nicotine as its base. And as you can guess, any product consisting of the nicotine is dangerous.
Products With Side Effects:- KETO OS Reviews, Side Effects, Benefits
The side effects of e-cigarettes smoking range anywhere from minor ailments, including nausea, eye irritation, and vomiting to life-threatening conditions such as tachycardia, high blood pressure, lung damages, seizures, and coma. And oh yeah, an excessive dose of nicotine on your vape may cause your death in the long run.
Depending on the brand of the e-cigarettes, one even run the risks of facing cancer. Or even worse, it may lead the smoker to the path of addiction.
It's the stated side effects which prompted San Francisco to become US's first ever state to ban e-cigarette smoking altogether in June 2019.
Details On The Liquid
Detractors argue that the liquid solution is just as bad as the nicotine used in traditional cigarettes. And, they might have a point!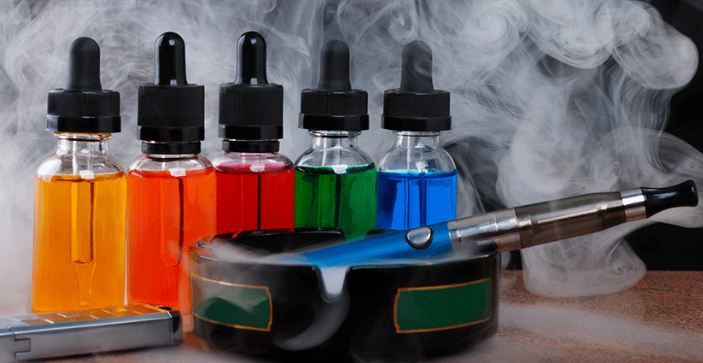 E-Liquid comes in several flavors, level of nicotine and different packages (Photo:- Sciencenewsforstudents.com)
In essence, e-liquid is a nicotine solution which acts as a flavoring agent. When the heat gets applied to it, the liquid takes a form of vapor. The vapor, in turn, produces aerosol. The aerosol is essentially the smoke inhaled by the smokers.
Get Help With Smoking Problem:- 10 Surprising Bad Habits And How To Stop Them – Untangle Your Life
E-Juice and vape juice are some other names given to e-liquid. It also comes in several flavors, including bubblegum, vanilla, and piña colada.
Top 10 Reviews
Despite the bad rep, investors continue to funnel money into e-cigarettes industry. Here, we present the top 10 reviews of e-cigarettes brands.
1. Vapor4Life
Arguably the best brand on the list, Vapor4Life's consumer rating gleams with positive reviews. It is to an e-cigarettes industry what Apple is to the Tech industry.
2. NJOY
NJOY offers a wide array of the deal on its product including 30-day money back guarantee and 1-year warranty. The Arizona-based company gleams with positive reviews
3. Green Smoke
Similar to NJOY, Green Smoke build its consumer base on the schemes that include a money-back guarantee deal, and free shipping or priority delivery offers.
4. Om Vapors
With over 30+ flavors to provide, Om Vapors primarily focuses on online retailing. Its quick delivery processing is the reason why consumers keep returning.
5. Blue eCigs
Believe it or not, blue eCigs has over 127 thousand retail outlets across the United States. The enormity of its business, however, doesn't reflect its services.
6. Mig Vapor
The founders of Mig Vapor built the company with an intent to create products for themselves. Going by the reviews online, they ought to focus on product development.
7. Joytech
Joytech's most sold product is its e-cigarette called eGo-C. Other than it, the company's product doesn't seem to be as popular among the smoking community.
8. KangerTech
Based in China, KangerTech offers products with atomizers, replaceable heating coils & large battery capacities. The e-cigarette company is yet to find a stronghold in the American market.
Discover More On Live Ramp Up:- Tamarind Fruit Health Benefits, Taste, Facts
9. E-cig.com
As the world's leading producer of e-cigarettes products, e-cig.com offers 24/7 customer service year around. Despite the amazing feats, it doesn't garner most ravest of the reviews.
10. EverSmoke
By far the least favorite brand on the list, EverSmoke sells an array of e-cigarettes, vaporizers, e-liquids, cartridges, and accessories. Its 30-day money-back guarantee and replacement warranty deal is yet to win over smokers.
Facts About E-Cigarettes
E-Cigarettes is still a burgeoning trend. It may never outsell traditional cigarettes, but its growing popularity among the hip youths is undeniable. Get yourself acquainted with these facts:-
While some e-cigarettes look like regular cigarettes/cigar, others resemble pens and USB sticks.
Many e-cigarettes brand sell rechargeable products. Disposable e-cigarettes are rare but, not dormant.
24 mg/ml ratio of nicotine in e-liquid gets dubbed a zero threat. Meanwhile, anything above 36 mg/ml ratio gets deemed high.
A 2015 study showed that 58% of adult smokers didn't use vaping as a substitute for smoking.
One common mislead belief about e-cigarette is that it aids in quitting smoking altogether. On the contrary, studies by researchers told the opposite. Also, consuming e-cigarettes while pregnant has the potential to damage the fetus; or atleast, cause harm.